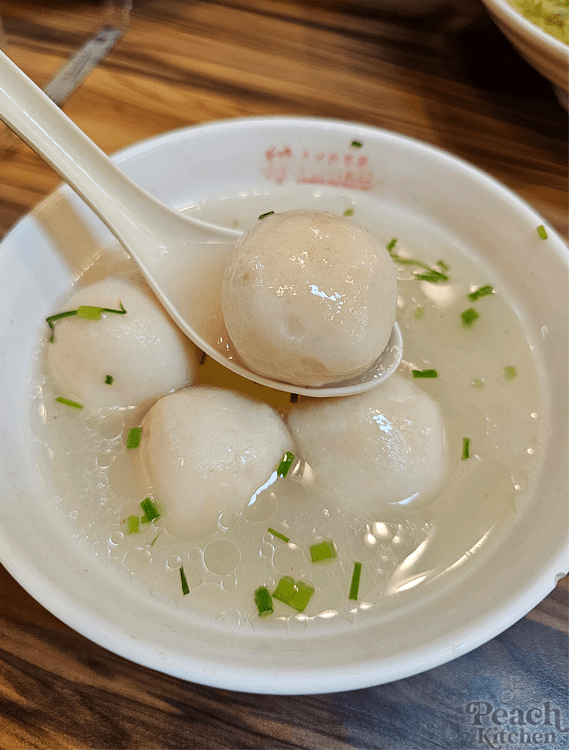 Twinkle's first day of school was suspended due to the incoming typhoon but it didn't rain the whole day. So come four o'clock, Daddydoodledoo craved for this fried xiao long bao that's trending on tiktok. Nagyaya sya magpunta ng Binondo — since cancelled naman ang number coding because of the SONA and transport strike, off we went.
We bought bicho-bicho and fried siopao from Oishiekun Bites, Chinese Lumpia from New Eastern Garden Restaurant, AND Hopia and Mooncake from Salazar. We ended our day with a dinner at Chuan Kee. We've eaten at a lot of restaurants in binondo but ngayon pa lang sa Chuan kee because there's usually a long line here. Since dinner time na siguro and on a monday — there's no line at all.

At dahil medyo busog na ko, I ordered the Fishball Soup (₱150) it has four large fish balls in a flavorful soup! So simple yet so comforting!
Twinkle was full na rin and tired from walking. She ordered the Pork & Shrimp Siomai (₱80). it was meaty and flavorful — she liked it. We also ordered Xiao Long Bao (₱200) to share. it was also meaty and flavorful kaya lang the skin is a bit thick kaya nakakabusog lalo.
Gaya-gaya yan si Daddydoodledoo. He ordered the Fishball Mami (₱165) — parang order ko lang din but with noodles. Syempre masarap.. hihihi.
Ykaie, my beef lover daughter had the Beef Mami (₱180) , the soup of this mami was very flavorful and it had large chunks of beef as well — so sulit.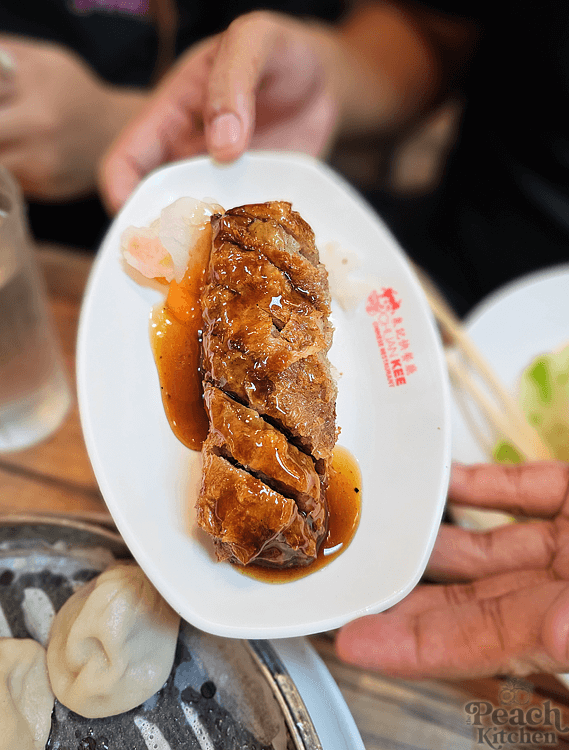 This is what I love most of our order — their Kikiam (₱95). It's super meaty and the taste reminds me of Aling Simang's Quekiam in Divisoria. It was served with thinly sliced green papaya and carrots on the side. We'll probably be back here to try the kiampong, machang, pork asado lechon, and other yummy dishes they offer.
WATCH OUR VIDEO HERE
Chuan kee is located at 650 Ongpin St, Binondo, Manila