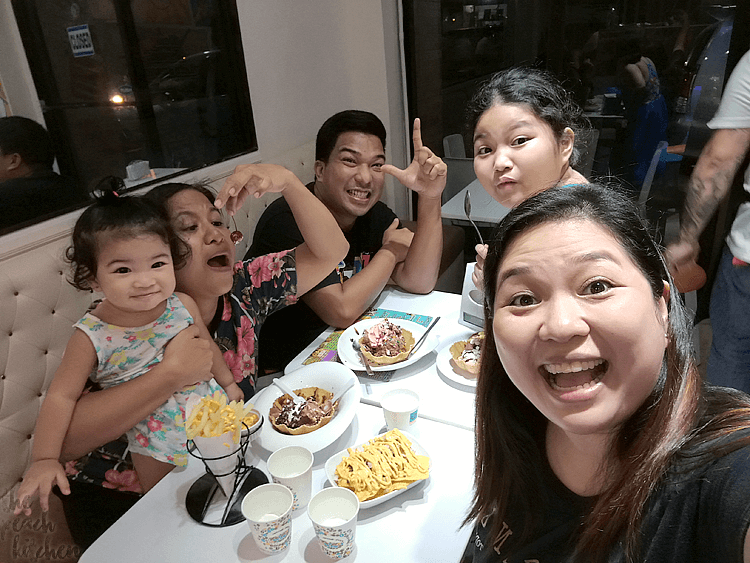 "Let's go out for some ice cream…" peanutbutter♥ blurted out after dinner just as Mistresses Episode 11 was ending. Ykaie got excited with what she heard. She had been wanting to try IScoop Iscream ever since she saw there was an ice cream parlor the last time we ate at Steakside.
Me, I was just eager to go out with the family last night. Can you tell I love saturday night fam bam time?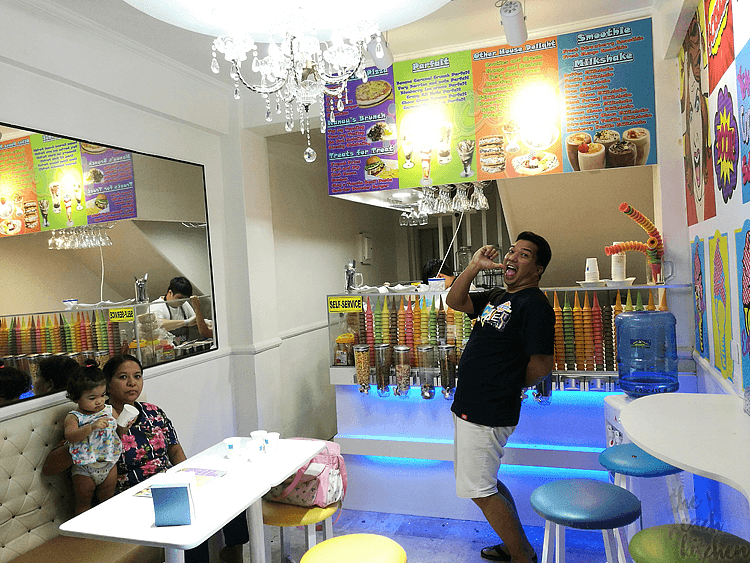 IScoop Iscream is just a small ice cream parlor along Gov. Pascual Avenue in Malabon. It's near Sushi Master. They serve ice cream parfaits, ice cream sandwiches, and other food items you can pair with your cold scoops like pizza, fries, rice meals, nachos, and fish and chips.
Sis ordered the Very Rocky Road (₱170). According to the menu it's composed of chocolate ice cream scoop in white chocolate dish, topped with colorful marshmallows and peanuts, drizzled with Hershey's choco syrup and semi salty caramel syrup on whipped cream.
We got the chocolate ice cream in a waffle cone bowl instead of the white chocolate dish and there's a cherry on top too.
Since I love strawberry, I got the Strawberry Choco Fusion (₱180) to share with peanutbutter♥. As per the menu it's a combination of creamy strawberry and chocolate ice cream, drizzled with strawberry and chocolate syrup, topped with chipped cream, white chocolate chips and colorful candy sprinkles
What I got has chocolate chips instead of white chocolate chips. I wish it was drizzled with more strawberry syrup because it tasted really good with the ice cream.
Ykaie wanted the unli-toppings. It's for ₱150 and you get two scoops of ice cream (your choice of flavor) and all the dry topping you want. She chose vanilla and chocolate and enjoyed the different kinds of cereal toppings.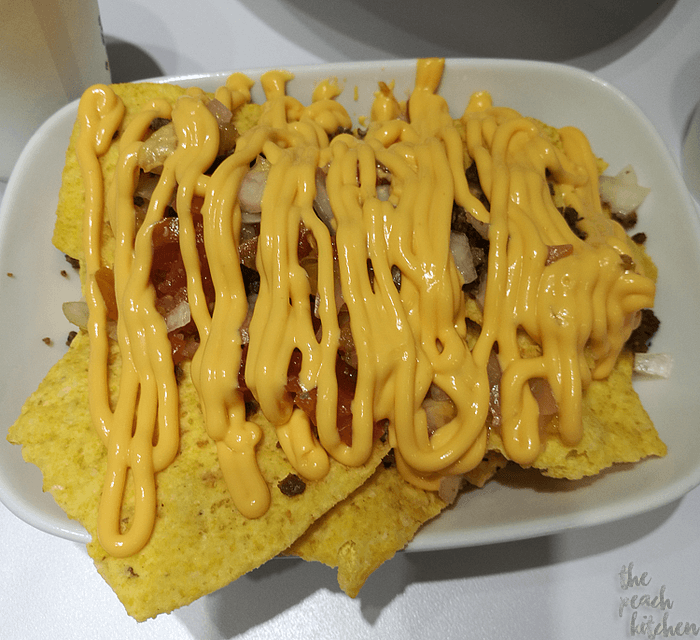 We also ordered some Nachos (₱99) which came with cheese sauce, tomatoes, onion, and ground beef.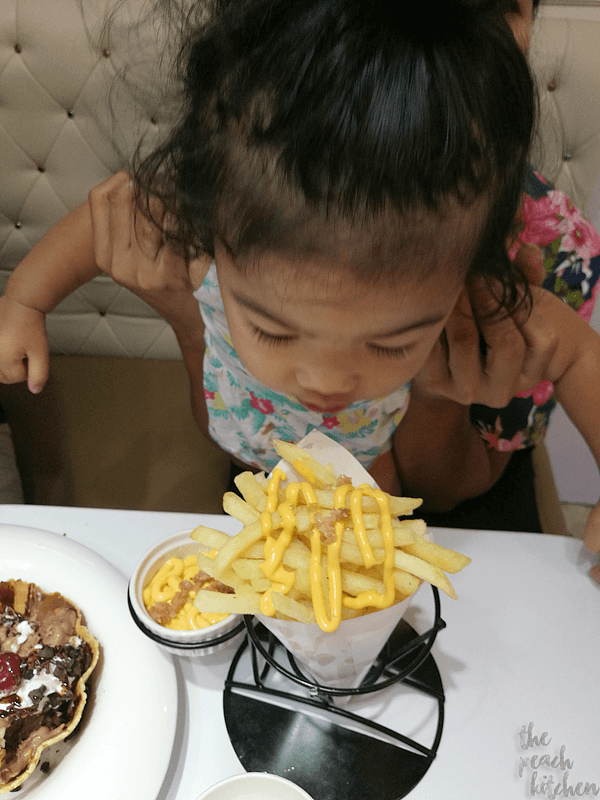 And Cheese Fries (₱99) which Twinkle loved! It came with lots of cheese sauce on the side that's topped with bacon bits.
While I love my ice cream and how near this place is from home, I think their ice cream creation is expensive for what you get. I was expecting at least more strawberry for my Choco Strawberry Fusion and I wish they add more toppings for the unli-topping offering.
We enjoyed the nachos and the cheese fries and the staff are really nice and friendly, though.