We loved Texas Roadhouse so much that to celebrate Ykaie's Recognition Day, we decided to have lunch there as well. Hay naku, sobrang love to tong Texas Roadhouse Rolls with cinnamon butter and I love that you can eat as much of this as you like. The rolls are brushed with honey butter and are super soft and warm. I think I ate about 4 or 6 of this… LOL! Ang dami no?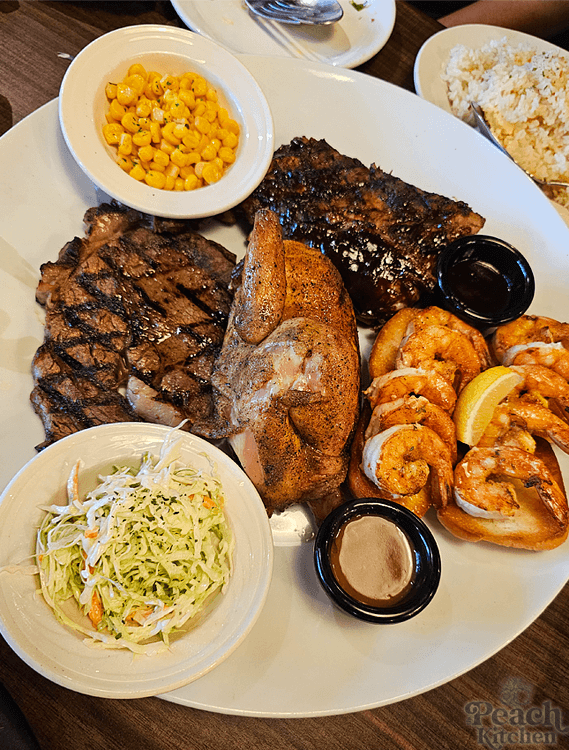 We ordered the Roadhouse Platter (₱4,295) which includes 10oz Ribeye Steak, Half Baby Back Ribs, 2 Grilled Shrimp, Half Roasted Chicken, House Salad, Fried Rice, Corn, and Coleslaw. I think this is good for 5-6 persons already. It's really too much for the four of us. Kaya naman ang ending, take-out.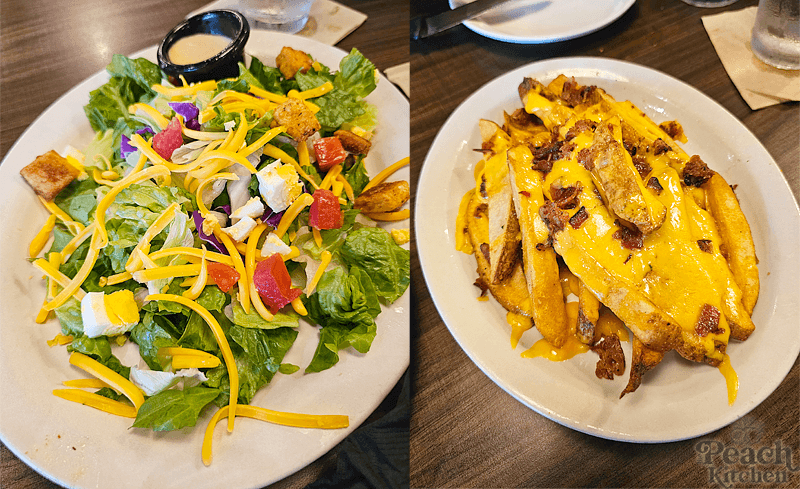 This is the House Salad — it has a honey mustard dressing. Super sarap din! The Texas Cheese Fries (₱385) is an additional order of Ykaie.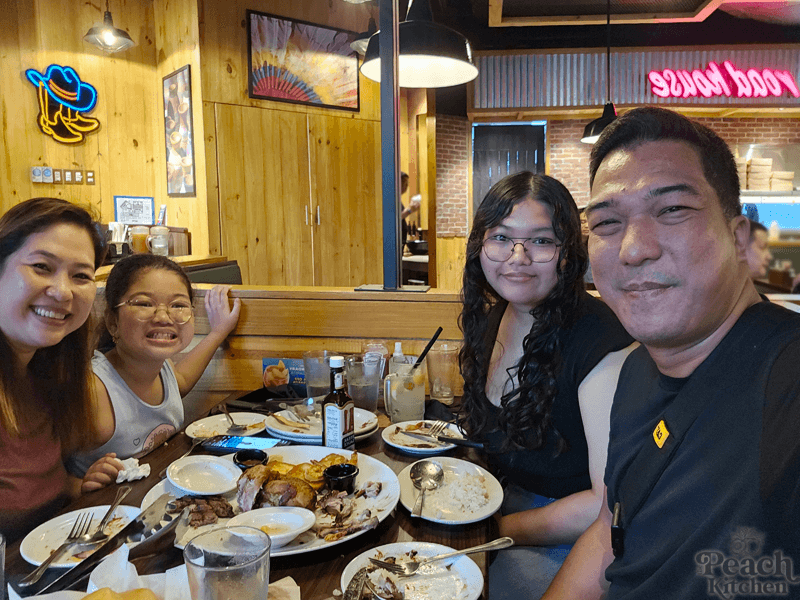 Ayan na kami.. busog na! LELz!
Texas Roadhouse is located at Aurora Blvd, corner Doña Hemady St, New Manila, Quezon City