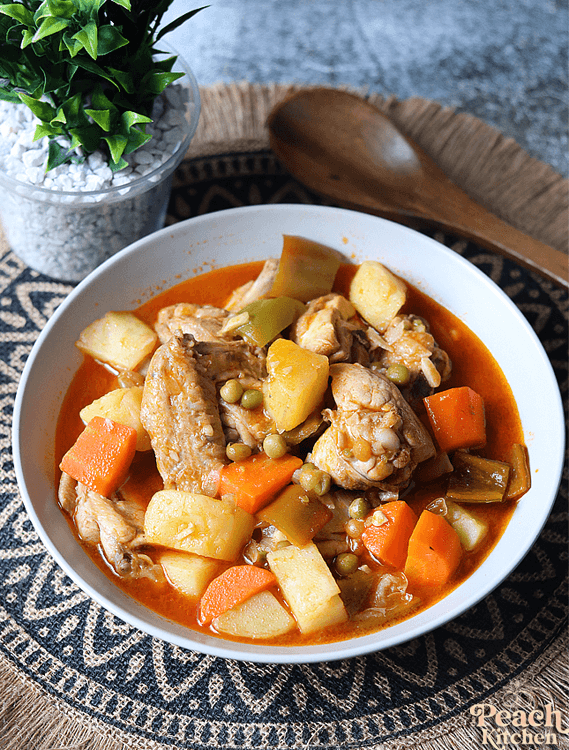 Are you in the mood for something mouthwatering that's also quick and easy to prepare? Look no further than Chicken Afritada! This hearty and flavorful dish has become a beloved staple in countless Filipino households. It combines tender chicken with an array of vegetables like potatoes, carrots, and bell peppers, all smothered in a rich tomato gravy that pairs perfectly with steamed rice.
While some people like to add green peas and hotdogs to their Chicken Afritada, I personally prefer it without. However, I recently discovered an extra can of green peas in my pantry and decided to give it a try. To my delight, it added an extra dimension of flavor and made the dish even more delicious. In the future, I'll definitely be adding more than just half a cup!
WATCH CHICKEN AFRITADA RECIPE VIDEO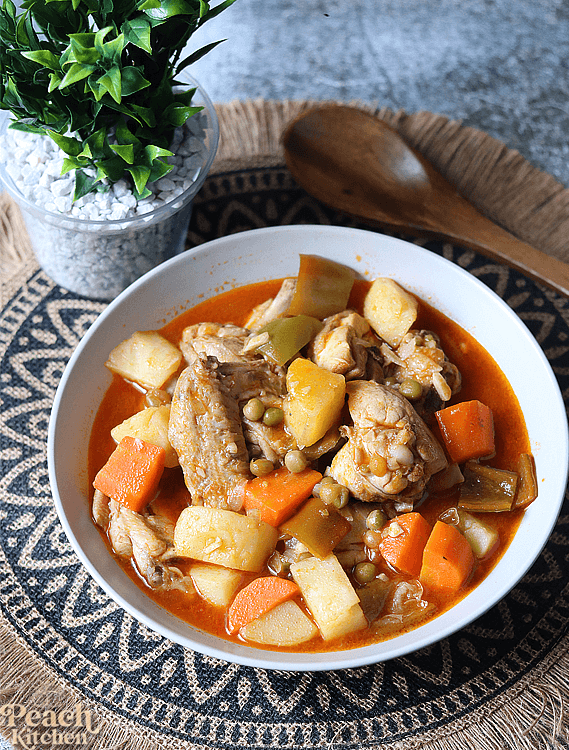 Prepare to embark on a culinary journey, as Chicken Afritada brings together the vibrant and tantalizing flavors of Filipino cuisine. The tender chicken, luscious tomato sauce, and vibrant medley of vegetables create a feast for both the senses and the soul. Whether you're cooking for your loved ones or entertaining guests, this timeless Filipino dish is guaranteed to leave a lasting impression.
How do you cook yours? Share in the comments. Kwentuhan tayo!
Print
Chicken Afritada
3 tbsp

cooking oil

2

large potatoes, cut into chunks

1

large carrot, cut into pieces

5

cloves garlic, minced

1

onion, chopped

800g

chicken, cut into pieces

400

ml tomato sauce

1 cup

water

1

chicken cube (optional)

2

bell peppers, cut into squares

1/2 cup

canned green peas
patis and ground pepper to taste
Instructions
Heat oil in a pot and fry the potatoes and carrots until cooked. Remove from pot and set aside.
Remove excess oil and leave about 2 tbsp. Sauté onions and garlic until onions become translucent.
Add chicken pieces, season with patis and cook with the onions and garlic until brown.
Add tomato sauce and water. Mix well. Simmer until chicken becomes tender.
Add chicken cube, if using. Stir to dissolve.
Add potatoes and carrots. Simmer for around 2 minutes. By this time the sauce becomes thick because of the starch in the potatoes.
Season with patis and ground black pepper to taste.
Add bell peppers and green peas and simmer for a minute or until bell pepper is cooked but not too soft.
Serve with steamed rice. Enjoy!