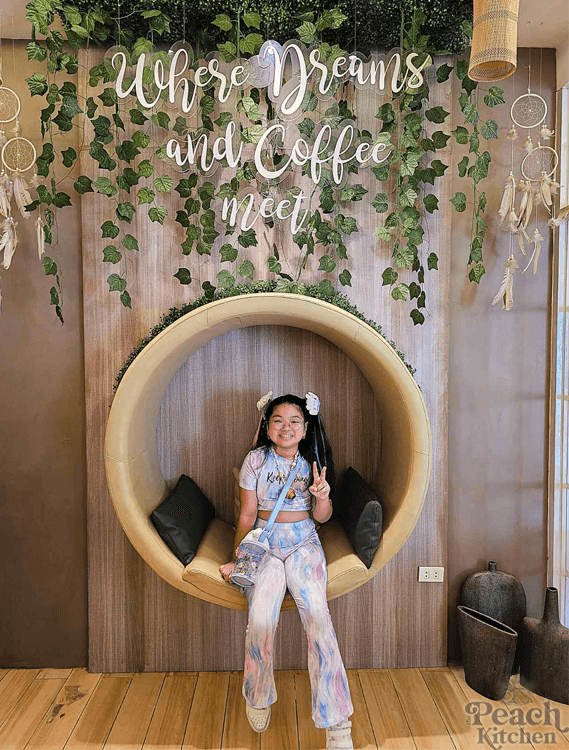 After enjoying a delightful lunch at Bulalo Point, we decided to treat ourselves to some coffee and dessert at Coffee and Dreams Cafe. From the moment we stepped inside, we were instantly captivated by the spacious and charming interior. The cozy seating arrangements and soft lighting created an atmosphere that made us feel right at home.
Our Orders
Let me share with you our delightful orders. We savored Cafe Lattes, Cafe Americano, Iced Caramel Latte, Chocolate Charm Signature, and my personal favorite, the Iced Matcha Latte. Being a Matcha Latte enthusiast due to my LPR, I must say theirs was truly exceptional.
And of course, I can't forget to mention the cakes! We indulged in their Signature Chocolate Cake, Sansrival, and Mocha Almond Sansrival. Among these delectable treats, we found the Mocha Almond Sansrival to be the most delightful, so much so that we couldn't resist ordering another slice.
Cozy and Instagrammable Ambience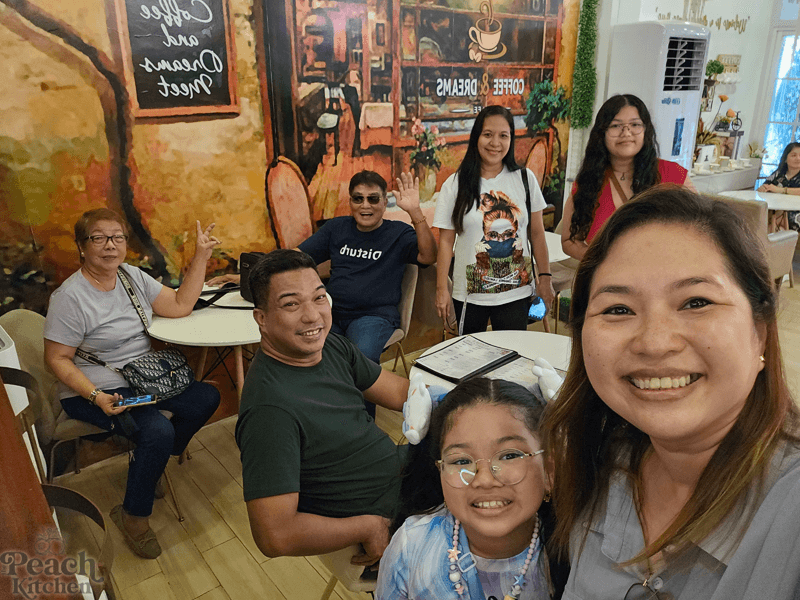 The ambiance at Coffee and Dreams Cafe is not only cozy, but also perfect for capturing Instagram-worthy photos. Every corner of the cafe is carefully designed with attention to detail, making it a haven for aesthetically pleasing and visually appealing experiences. The inviting seating arrangements and warm lighting create a lovely and intimate atmosphere, allowing guests to relax and enjoy their time.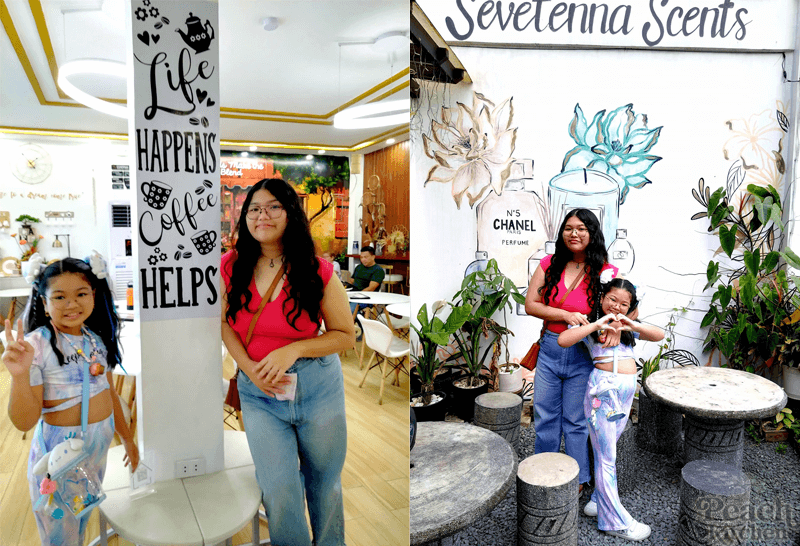 But here's an interesting tidbit: Coffee and Dreams Cafe also shares its space with a perfume shop and a candle shop. The perfume shop offers a wide range of fragrances, allowing visitors to explore and find their perfect scent. Whether you prefer floral, woody, or oriental notes, they have something for everyone. Next to the perfume shop, you'll discover a delightful candle shop. They offer an array of scented candles that create a soothing ambiance and cozy atmosphere. From fresh and citrusy aromas to warm and comforting scents, these candles are perfect for setting the mood while enjoying your coffee and desserts.
This combination of the café, perfume shop, and candle shop creates a unique and multi-sensory experience. It provides visitors with the opportunity to indulge in delectable treats, find their signature scent, and discover the perfect candle to enhance relaxation and enjoyment. So, whether you're a coffee lover, fragrance enthusiast, or candle connoisseur, Coffee and Dreams Cafe is the perfect place to satisfy all your senses.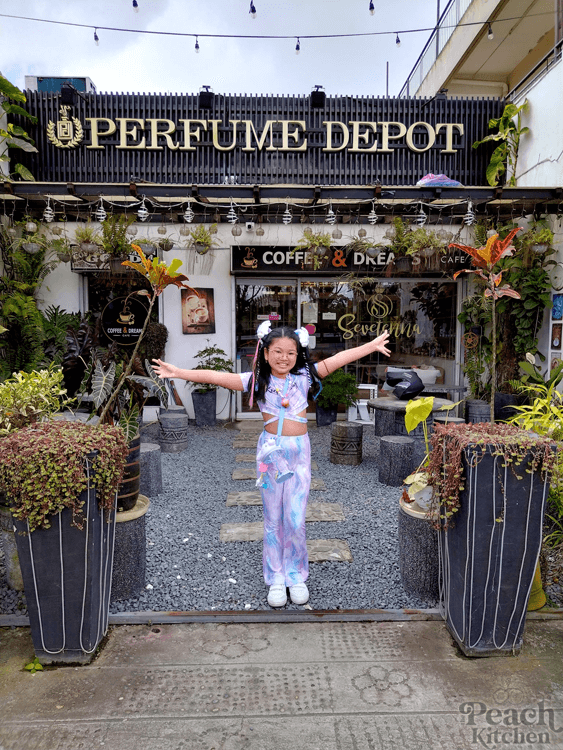 If you're looking for an exceptional coffee and dessert experience, make sure to visit Coffee and Dreams Cafe located at 1315 Emilio Aguinaldo Hwy, Silang Junction South, Tagaytay. You won't be disappointed.