Homeowners throughout most of the country rely on their air conditioning units to keep them cool, especially in the brutal heat of summer. Similar to other appliances, continual use takes its toll and it becomes time to replace the system. Recognizing when it's time for an AC replacement can help avoid an unexpected breakdown or a skyrocketing energy bill. Whether you're new to home ownership or haven't needed to replace your air conditioning yet, here are five signs the time is near.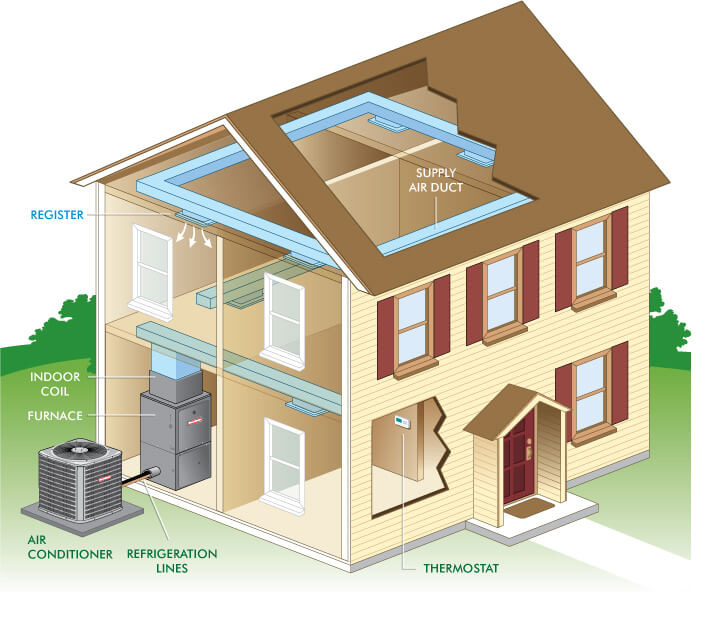 Your Electric Bill Has Increased Dramatically
An old AC system is not as efficient as new ones. Typical components of the HVAC system that wear include the condenser, evaporator coil, and compressor. As these parts age, they become less effective at cooling the air and require more energy to function properly. This increased energy consumption will be reflected in your electric bill, which may start to increase more than 15 percent monthly without a repair or replacement.
The Age Of Your Air Conditioner
Father time can take an effect on your air conditioner, too. Depending on where you live, the average lifespan of an air conditioning unit can be anywhere between 10-20 years. Residents that live in tropical climates like Florida are most likely on the shorter end of that spectrum. Comparatively, people living in cooler climates may have air conditioners that last closer to the 20-year mark. Regardless of your location, it becomes less efficient and reliable when it gets past the ten-year mark. An older air conditioner not only struggles to cool the air effectively but also requires more frequent repairs. When you're spending too much money to repair it, replacement makes more sense to save you money in the long run.
Your System Is Outdated (And Less Efficient)
Home energy systems have become more efficient as technology has improved, especially over the last decade. Energy-efficient air conditioning units mean that they use less energy to cool your home, resulting in lower utility bills. If your air conditioner is over ten years old, chances are it doesn't meet the current energy efficiency standards. As a result, you're spending a lot more money to keep your home comfortable as the temperatures rise.
Poor Indoor Air Quality
Indoor air quality is crucial, especially if you have compromised health, respiratory issues like asthma, or allergies. Older, less efficient home energy systems can contribute to poor indoor air quality by circulating dust, pollen, and other contaminants throughout your living spaces. This can put your family at risk of long-term complications if you don't intervene. Circulating clean air can make a big difference when it comes to improving indoor air quality. Investing in a modern system can give your family the peace of mind you deserve.
Odd Noises
All air conditioning units make sounds, like the fan whirring or the compressor humming. However, if you start hearing unusual or loud noises coming from your HVAC system, it could be a sign of a problem. These noises can range from rattling and banging sounds to screeching or grinding noises. These need to get inspected by a contractor immediately because they could indicate serious issues with your HVAC system. Ignoring these noises can result in an emergency situation. During the summer, AC companies might not be able to get to you as quickly because of the high demand. If something doesn't seem right, it's better to have it checked out by an expert.
What To Expect With A New AC Installation
An HVAC technician will first assess your space, and airflow, and determine the right size and type of unit for your household. This is to ensure optimal performance, especially during the peak of the summer. The technicians will typically start by removing any old equipment and preparing the area for installation. This might involve cleaning ducts, repairing or replacing damaged components, or making the necessary modifications to ensure compatibility with the new unit.