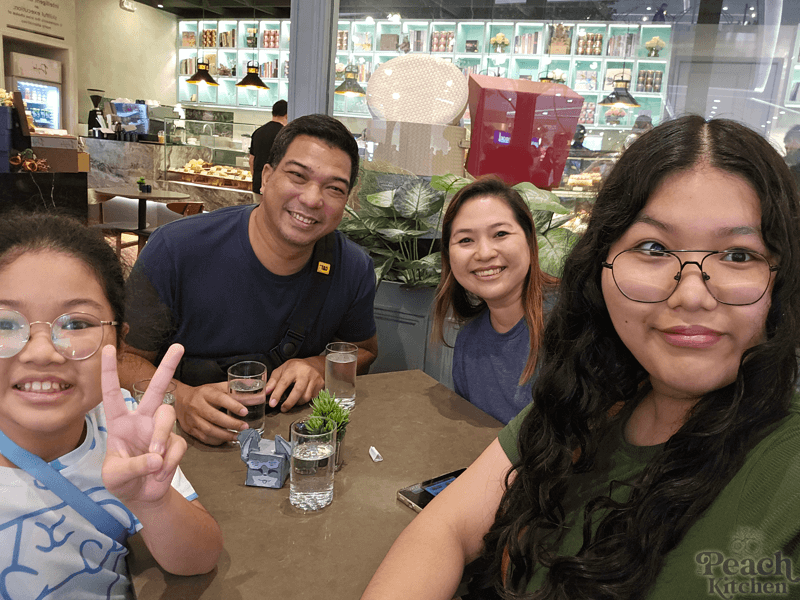 After having lunch at Yayoi Teishoku Restaurant, we had our coffee and merienda at Dylan Pattiserie. This is after we did our school supplies shopping for Twinkle.
Dylan Pattiserie is renowned for its exquisite pastries, delectable cakes, and elegant desserts but I think they also serve savory food selections.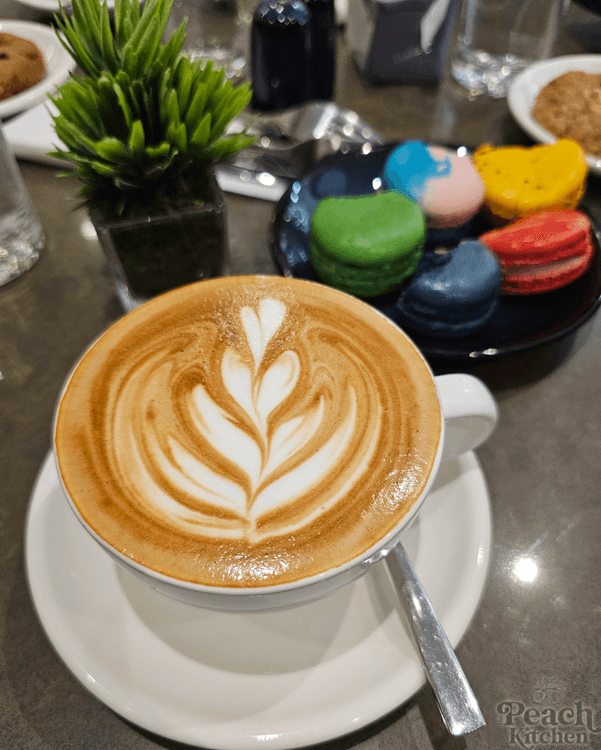 Since we were there for coffee nga, I had a Cafe Latte. Syempre decaf, alam nyo naman ang LPR. I think there's an additional ₱10 or ₱20 if you choose to have decaf.
Ykaie had the Iced Hazelnut Latte which tasted like Ferrero Rocher with coffee. I think they added hazelnut cream in it. Daddydoodledoo had a Flat White.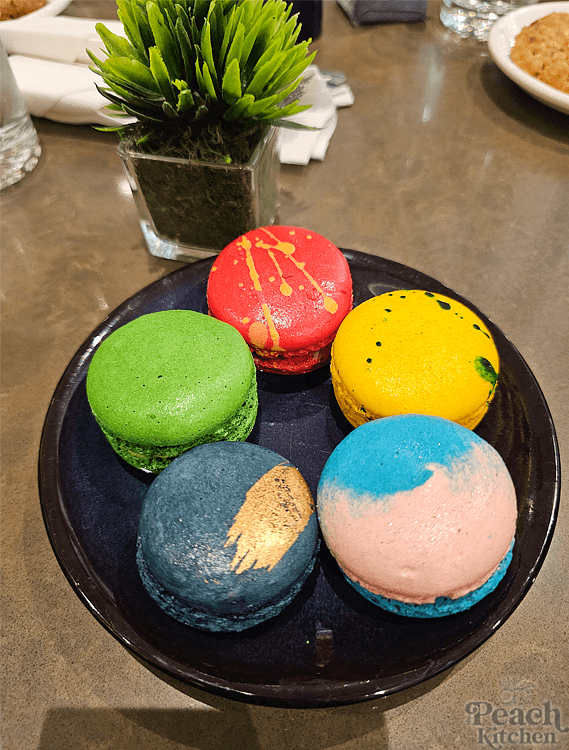 Box of 5 macarons costs ₱320. We had it for dine in so they served in on a plate instead. The flavors are cotton candy, blueberry, matcha, raspberry, and lemon.
We also ordered a Chocolate Chip Cookie and an Oatmeal Cranberry Cookie. Both cookies are around ₱110 each, big and chewy.
The patisserie's interior exudes a modern yet cozy ambiance, with soft lighting and plush seating that invites you to relax and savor the moment.
Next time, we'll try their savory dishes.
Dylan Pattiserie is located at 2/F SM The Block, Quezon City.