Aroma rice cookers have revolutionized the way we prepare rice, bringing restaurant-quality results to home kitchens across the globe. These cutting-edge devices, such as the popular models ARC-150SB, ARC-914SBD, Professional ARC-2000A, ARC-363NG, ARC-1040SB, and ARC-743-1NG, are designed to ensure perfectly cooked rice every time with minimal effort.
Notably, the ingenuity of Aroma doesn't end at rice. Most of these models come equipped with versatile features that allow for more than just rice cooking. They have settings for steaming vegetables, cooking soups, and even preparing meats, widening your culinary scope in the comfort of your own kitchen.
How To Use The Aroma Rice Cooker: A Step-by-Step Guide
Operating an Aroma rice cooker is straightforward. Once you've gone through your Aroma Rice Cooker Manual and are familiar with the basics, the process becomes second nature. Here's a simple guide to help you get started:
First, measure the amount of rice you want to cook. Most Aroma rice cookers come with a measuring cup that corresponds to the cooker's capacity. For instance, a small aroma 4 cup rice cooker has its own cup for precise measurements.
Second, rinse your rice. Although this step is optional, it helps remove any excess starch and prevents the grains from sticking together.
Third, place the rice in the pot of the cooker.
Fourth, add water to the rice. The amount of water needed may vary depending on the type of rice, so always refer to the Aroma Rice Cooker Instructions for accuracy.
Fifth, select the right setting. If you're cooking white rice, simply press the 'White Rice' button. The cooker will automatically set the time and temperature for you.
Sixth, close the lid and wait. The cooker will automatically switch to the 'Keep Warm' mode once the rice is cooked.
Finally, after the rice is done, fluff it with a fork or the provided spatula before serving.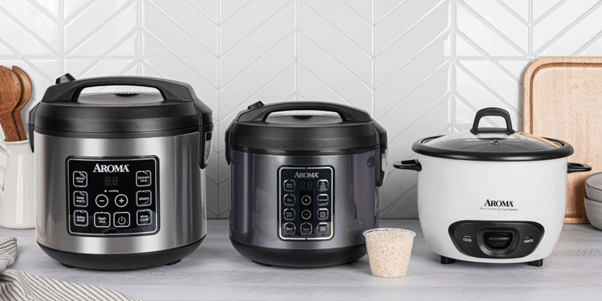 The Benefits of Using an Aroma Rice Cooker
Beyond its practicality and ease of use, an Aroma rice cooker offers several benefits that make it a worthwhile investment for any kitchen.
One of the significant advantages is consistency. With an Aroma rice cooker, you're assured of perfectly cooked rice every time. No more worries about undercooked or overcooked rice, it hits the mark each time.
Moreover, it saves time and energy. Once the rice is in the cooker, you can turn your attention to other tasks. The cooker does the heavy lifting, and the automatic 'keep warm' feature ensures your rice remains at the perfect temperature until you're ready to serve it.
Exploring Aroma Rice Cooker Models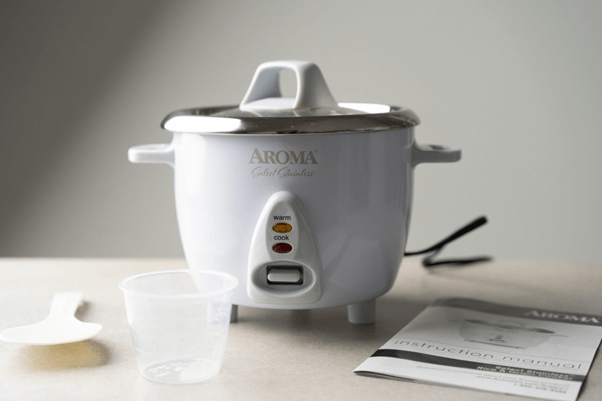 Each Aroma rice cooker model comes with unique features and capacities that cater to different user needs. For instance, the ARC-150SB, known for its capacity to cook up to 20 cups of rice, is perfect for large families or hosting dinner parties.
On the other hand, the Professional ARC-2000A offers advanced functions such as sauté-then-simmer technology and slow cooking. Meanwhile, for those with more compact spaces or need a smaller capacity, the Aroma 4 cup rice cooker steamer, model ARC-363NG, serves as the perfect choice. Detailed guidelines for this compact model can be found in the small aroma 4 cup rice cooker steamer instructions pdf.
Seeking digital controls? The ARC-914SBD and ARC-1040SB models offer digital programming, which provides more control and precision over your cooking.
Whatever your needs or preferences, there's an Aroma rice cooker model that's just right for you. Always refer to the respective aroma professional rice cooker instructions pdf manual for detailed information about each model's features and how to use them effectively.
Aroma Rice Cooker: The Perfect Addition to Any Kitchen
Aroma rice cooker is more than just a tool for cooking rice. It's a versatile appliance that can simplify your cooking process and expand your culinary horizons. Whether you're a professional chef or a home cook, an Aroma rice cooker is sure to become an indispensable part of your kitchen. Remember to keep your aroma rice cooker steamer instructions handy for the best results and to unlock your cooker's full potential.