On one hand, there are the folks who love kale in salads, soups, and everything in between. On the other hand, you have those who really can't stand the stuff. No matter which side of the fence you're on, there's no question that kale is one of the healthiest veggies on the planet.
Whether you love it or not, there are lots of reasons to add more kale to your diet. This amazing superfood is full of calcium, vitamins A, C, and K, as well as all sorts of minerals and phytonutrients that are incredibly beneficial to your health. It's also fat-free and very low in calories.
The health benefits aside, any cook can appreciate the versatility of this flavorful green. It's wonderful served raw in a salad, but it can also be baked, grilled, fried, or braised. It can be used to make pesto, added to soups and stews, the list goes on and on.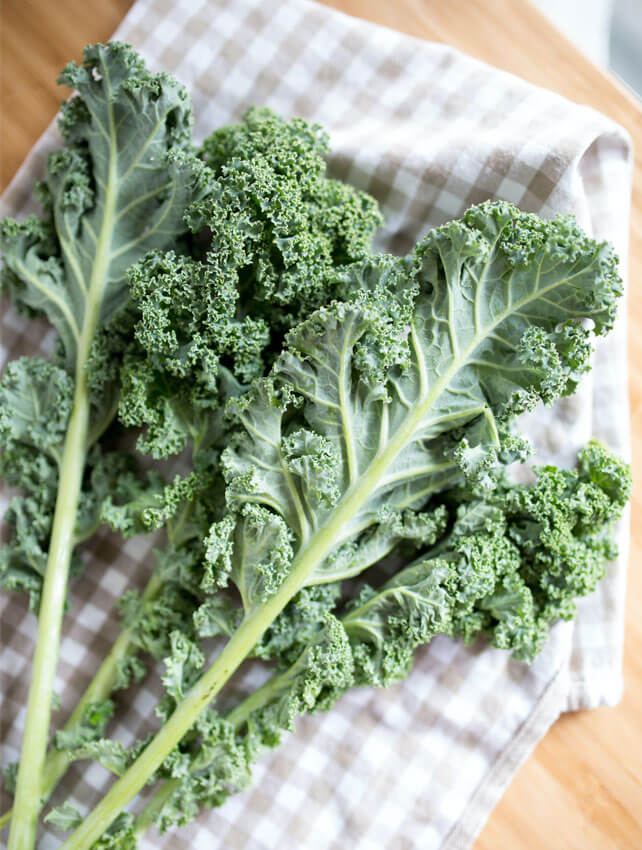 If you've only ever used kale in juice or a smoothie, you just might be surprised at how delicious it really can be. Here are 10 tasty and creative ways to enjoy kale that you may not have thought of.
1. Add it to Salads
Honestly, kale salads are probably one of the main reasons people think they don't like kale. The thing is, if you're chopping up great big kale leaves and throwing them in your salad raw, it's probably kind of tough and maybe a little bitter.
What you want for fresh green salads is hydroponic baby kale that has been grown with the latest advancements in agriculture technology. This type of kale will be delicious, tender, and full of flavor when tossed into any green salad. Try it in place of Romaine in a Caesar salad. The kale will hold up longer than lettuce, so it's perfect for the heat of summer.
Or, you can create a tasty multi-layered salad by tossing some raw baby kale with some fried kale leaves. Add some brussels sprouts, broccoli, and lots of herbs for some incredible fresh flavor that's totally unique.
You can use kale to make a delicious winter main dish salad. Start by blanching the kale. Then, toss it with cooked wheat berries or couscous and add some cooked, cubed butternut squash for color and texture.
2. Serve it Grilled, on the Side
Grilled kale is a tasty, delicious, and easy side for summer. Start by destemming the kale leaves. Then place them in a perforated aluminum pan so they can get nice and smoky. After their nice and tender, toss them with a lemony salad dressing and some bacon. Yum!
3. Turn it Into a Tasty Snack
Who knew kale could be baked into tasty chips? Try chopping some kale leaves into chip-sized pieces, tossing them with a little salt, garlic, and olive oil, then bake until crispy. They're great served with a lemony-cucumber dip. Other seasonings are great, too. Don't be afraid to experiment with things like barbeque seasoning, ranch mix, umami dressing, wasabi… the list goes on and on!
4. Put it On a Pizza
Try topping your pizza crust or focaccia with kale before you bake or fire it. Or, wilt some kale in a bit of garlic and olive oil, put it butternut toasts, and top with freshly grated parmesan cheese.
5. Stuff it in a Tamale or Taco
Kale can be turned into an interesting, different, and delicious tamale or taco filling. Simply sauté the kale with mushrooms, a bit of onion, and some chiles. Season the mixture with salt, pepper, and garlic to taste. Add dry white wine and some chicken stock to your mixture, then cook it down to concentrate the flavors. Add it to your tamale or taco shell and top with some feta and a bit of salsa.
6.
Throw Some in Your Favorite Breakfast Casserole
Kale makes a lovely addition to strata or quiche. Or, try adding to a savory bread pudding made with multigrain bread and lots of healthy veggies.
7. Roast it With Chicken
We all love the convenience of a one-pan meal you can toss in the oven and forget about until it's done. Next time you're in the mood for roast chicken, try making a bed of kale and potatoes in the bottom of your roasting pan and put your chicken thighs on top. The veggies will roast in the juices and come out of the oven with amazing flavor, all with very little effort.
8. Toss it Into Stuffing
Next time you're making a classic cornbread stuffing, try mixing things up by tossing in some kale and bacon. You won't be disappointed!
9. Try it in a Hash
Hash is the ultimate comfort food! If you're looking for a way to change it up and make it healthier, try adding some braised kale and nutty, earthy sunchokes.
10. Add it to Soups and Stews
Tossing kale into any soup or stew adds so much flavor and nutrition. It also holds up well to a long-simmering time in things like a white bean stew or autumn harvest stew.
Or, Keep it Simple
Don't forget that you can just sauté kale like any other cooked green. It might sound boring at first, but kale is super versatile and lends itself well to a variety of flavors. Start with a little olive oil, garlic, and salt, then add lemon, soy sauce, tahini, nutritional yeast… the options are virtually endless.