I don't know why I haven't blogged about it but Tim ho Wan was actually one of our go to restaurants before the pandemic happened. As in twice or thrice a month yata kami kumakain dito — all because one dish, in particular, has become my ultimate obsession – the BBQ Pork Buns. These little bundles of joy are filled with the most succulent, tender, and perfectly sauced barbecue pork. Each bite is like pure heaven, with a beautiful balance of savory and sweet flavors. And let's not forget about the fluffy bun with a bit of crunchy top that adds the perfect touch of texture.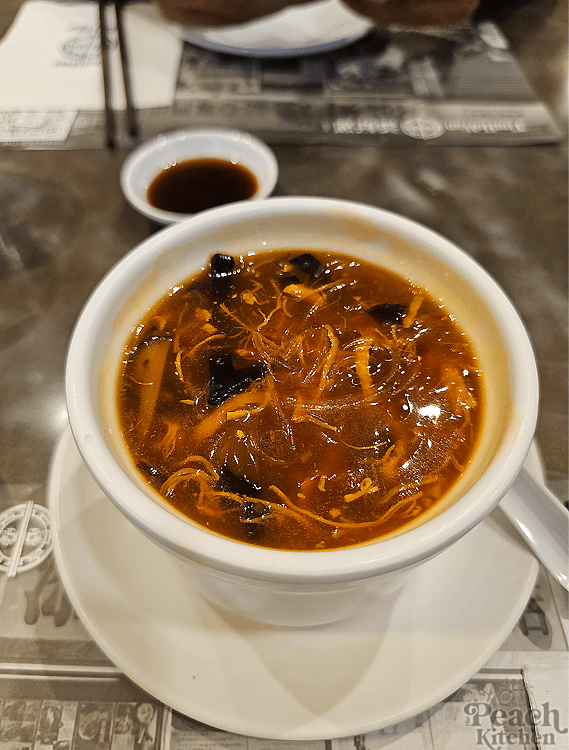 When the lock down eased up, hindi pa rin kami nakabalik dito. It's these past few months that I'm rediscovering my love for it. It's amazing how food has the power to steal our hearts and create lasting memories, and that's exactly what happened to me at this renowned dim sum restaurant.
Dahil soup lover nga ako, I tried the Braised Soup HK Style with Shredded Chicken and Mushroom and I loved it. This comforting soup combines tender shredded chicken and flavorful mushrooms in a rich and aromatic broth. The soup is simmered to perfection, allowing the flavors to meld together, creating a savory and satisfying experience. The combination of the tender chicken, earthy mushrooms, and fragrant broth makes this soup a must-try for any soup lover. It's a dish that warms the soul and leaves a lasting impression.
I also ordered the Taro Puff but I forgot to take a photo… heehee
The Wasabi Salad Prawn Dumplings and the Shrimp Dumplings are a must when dining here too!
The Wasabi Salad Prawn Dumplings are a delightful culinary creation that combines the freshness of prawns with a unique twist of wasabi that is deep-fried to a crisp. While the Shrimp Dumplings (or Hakaw) are beautifully crafted, with a translucent, silky wrapper that encases a generous filling of succulent prawns.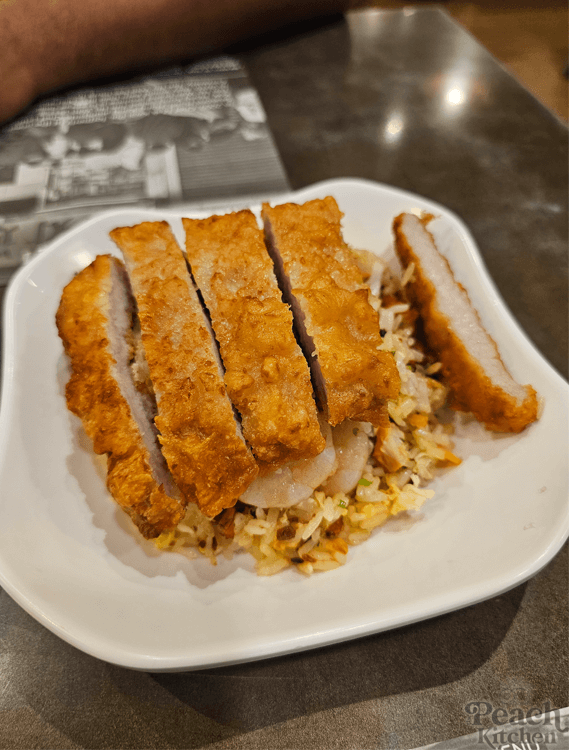 Daddydoodledoo ordered the Pork Chop Fried Rice. This dish is a classic favorite among diners, and for good reason. The pork chops are cooked to perfection, with a golden and crispy exterior while remaining juicy and succulent on the inside. The meat is seasoned with a delectable blend of spices and sauces, adding a burst of umami flavors to every bite. The combination of the savory pork chops with the aromatic fried rice creates a harmonious balance that is simply irresistible.
But it wasn't just the food that made my visit special. The ambiance of the restaurant and the warm and friendly staff all added to the overall dining experience. I felt truly welcomed and taken care of, which made the experience even more memorable.