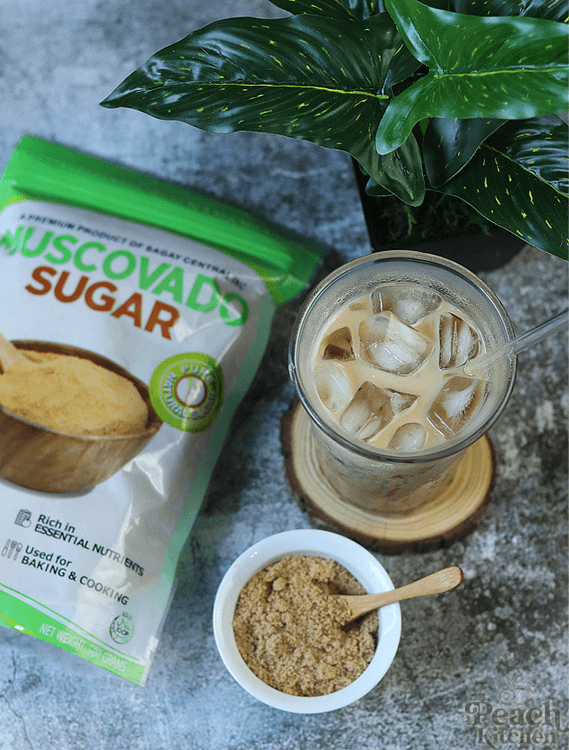 If you're a coffee lover looking to explore different flavors and textures, this Iced Muscovado Latte is a must-try. This delightful iced beverage combines the rich sweetness of muscovado sugar with the smoothness of instant coffee and cold (soy) milk. Whether you're enjoying it on a hot summer day or simply want a refreshing pick-me-up, this drink is sure to satisfy your taste buds.
It's my first time trying muscovado sugar in my coffee and I must say that it's really good. It added a dark caramel flavor which made my coffee more delicious.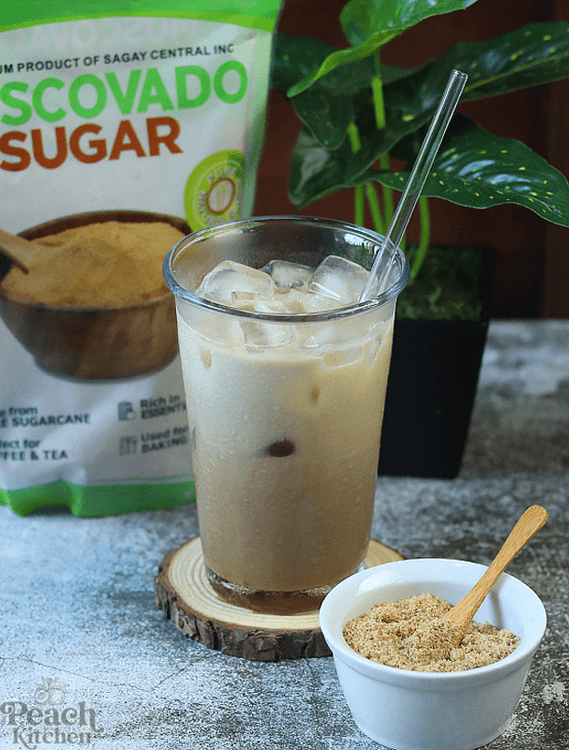 Feel free to experiment with the ratio of coffee to milk and the amount of muscovado sugar to suit your taste preferences. You can also add a sprinkle of cinnamon or a dash of vanilla extract for an extra touch of flavor. Cheers to a refreshing and indulgent iced muscovado latte experience!
Print
Iced Muscovado Latte
1 tbsp

instant coffee (or espresso shot)

2 tbsp

hot water

2 tsp

muscovado sugar
lots of ice

3/4 cup

cold milk (dairy or non-dairy alternatives work too) I used soy milk
Instructions
In a tall glass, combine instant coffee, hot water, and muscovado sugar. Mix well until coffee and sugar is dissolved.
Add lots of ice.
Pour your soy milk and add a straw
Stir gently to mix the coffee, sugar, and milk together.
Taste and adjust the sweetness by adding more muscovado sugar, if desired.
Serve your iced muscovado latte immediately and enjoy!