These Reese's Bats Treats are fun, festive, and spooky treats you can make with your kids!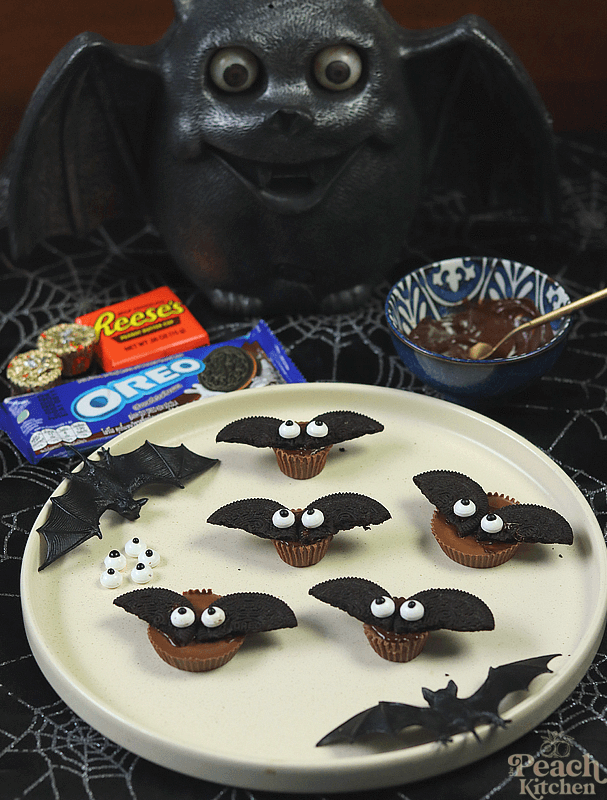 My favorite time of the year would always be the last quarter, you know,– Halloween, Fall and Christmas. So it's a happy October for me because I love making Halloween Food for my family — especially for the kids — they are the ones who are more excited to see and eat the treats that I make. They're always waiting to see what kind of treats I'll come up with every year. I used to make several every October but life had been busier and it turned into one Halloween treat per month per year. Last year, wala pa nga — I didn't know why. Maybe because of Chocnut's puppies. Well, this year, I'm hoping to change all that and make more than one. I think I have more time in my hands this year to do all this.
REESE'S BAT TREAT RECIPE VIDEO
To start the ball rolling, I made these Halloween Bats Treats. I wanted to make a Halloween-themed baon for Twinkle kasi and I figured this is something that would really go well with her baon. Plus she really loves Oreos and Reese's and anything with eyes…. hahaha.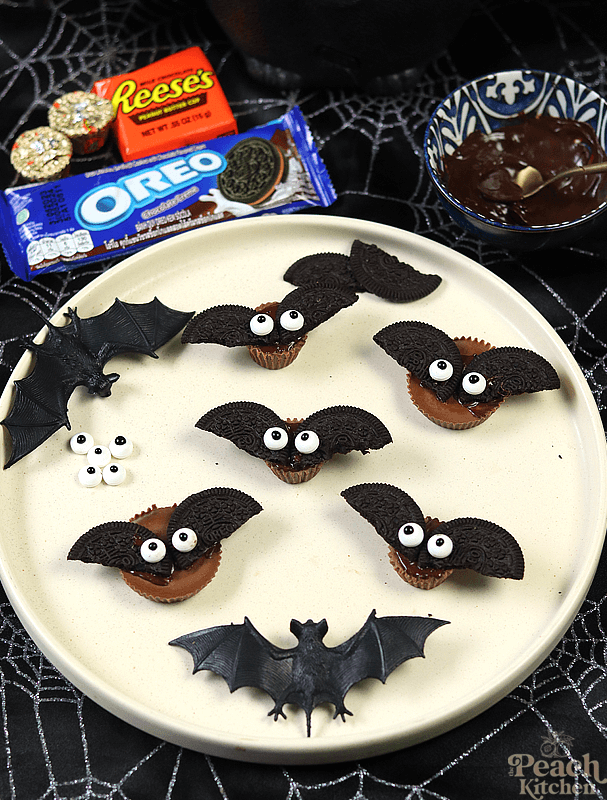 What I love about this is that it has only four ingredients, three of which I already have at home. The only thing that I bought are the Reese's Peanut Butter Cups. It's so easy to make as well! Twinkle actually wanted to help but she has school. So we'll just make another batch over the weekend — for eating lang.. heehee.
I'm sure this is something your kids will love as well and I hope you make it for them.
Print
Reese's Bat Treats
Reese's Peanut Butter Cups
Oreo
Candy Eyes
Chocolate Chips for melting
Instructions
Separate the Oreo in half then scrape the cream filling off of each cookie. Break it apart to get four pieces for the bat wings.
Melt the chocolate chips: Add chocolate chips to a microwave safe bowl and melt at 15 second increments, stirring in between, until smooth.
Using a small spoon, spread melted chocolate to cover the Reese's PB cup.
Press the broken Oreo cookies to the Reese's cup to make wings.
Then spread melted chocolate under the candy eyes and stick at the edge of the wings to make the bat eyes.
Let dry, serve and enjoy!