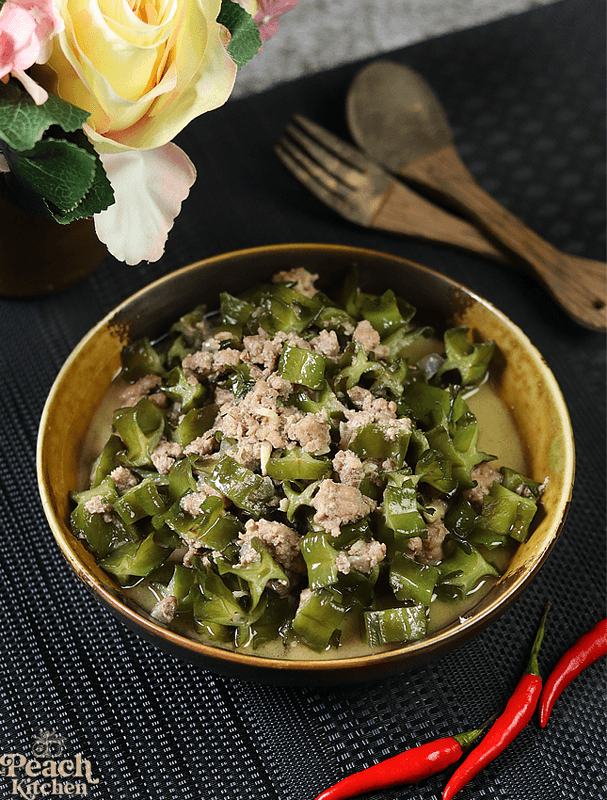 Gising Gising literally means wake-up wake up and this dish's deliciousness will surely wake you up. We love any dish that's cooked and made rich with coconut milk. But the usual gising gising that I make is usually made from baguio beans or sitaw.
Today, there are fresh sigarilyas in the market so I decided to cook Sigarilyas Gising Gising. If you cook the sigarilyas or winged bean just right, it would remain crunchy. And that crunch combined with rich, creamy, savory sauce would definitely make you reach for that extra rice and another extra rice…hihihi.
WATCH SIGARILYAS GISING GISING RECIPE VIDEO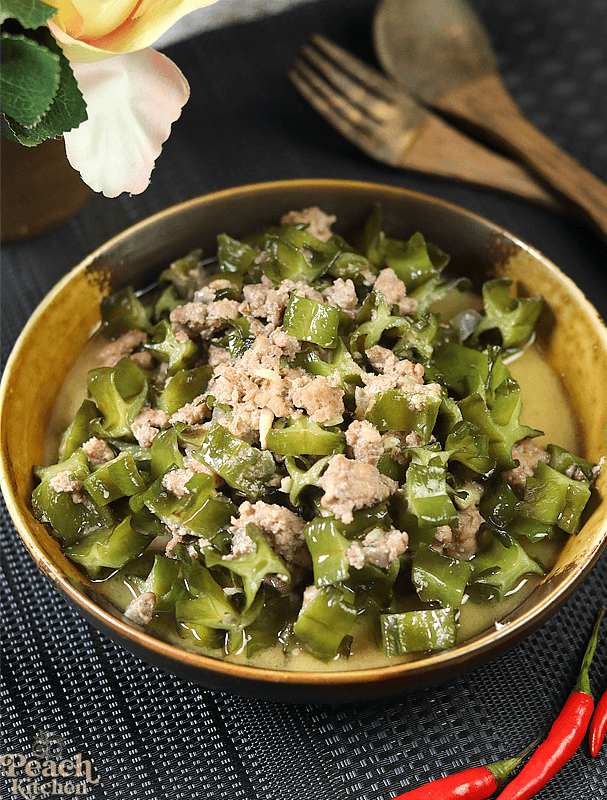 What's nice about this dish is that this is another budget-friendly dish na gustong-gustong nating mga mommies. We can easily adjust this dish to fit out budget — like bawasan ang ground pork (or totally remove it) and dagdagan ang sigarilyas — and it will taste just the same.
Oh and if you like it spicy, just add red chillies. I didn't add it in my recipe because Twinkle also loves this dish and she can't handle spicy food yet.
Hope you like this recipe today and nakatulong ako with your ulam ideas.
Print
Sigarilyas Gising Gising
1 tbsp

oil

4

cloves garlic,minced

1

onion,chopped

3 tbsp

sweet bagoong

250g

ground pork

2 cup

coconut cream

5 cups

winged bean (sigarilyas), sliced

1 tsp

patis

1/2 tsp

ground black pepper
red chillies (optional)
Instructions
In a pot, sauté garlic and onion in heated oil until onion is translucent.
Add ground pork, shrimp paste, and coconut milk. Simmer for 20 mins.
Add the sigarliyas. Cover and simmer for about 5 minutes until sitaw is cooked.
Add water if sauce becomes too thick.
Season with patis and ground black pepper.
And add red chillies if you want it spicy
Turn off heat and serve with rice.