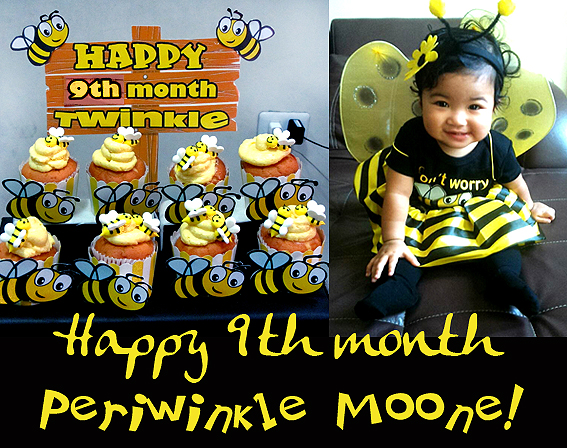 Twinkle is officially one today but her 1st birthday party is not until next saturday. I still have a week to share with you her 10th and 11th month birthday parties before she finally celebrates turning one. Yaaayy!!!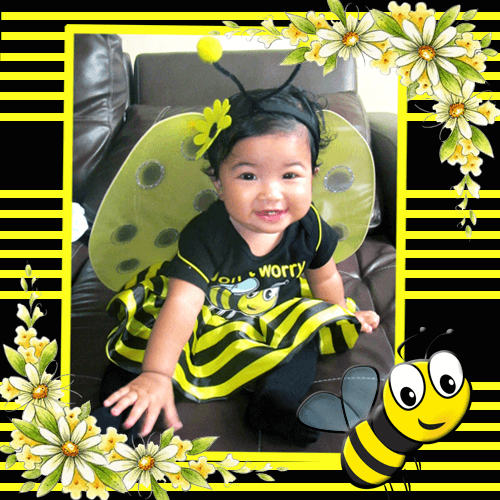 To celebrate her 9th month of kakulitan and ka-cute-an, we chose a Bumble Bee Party theme. A Bumble Bee party theme is a very popular party theme because a bumble bee is a cute character, the colors are bright and cheerful, and the costume is affordable and very easy to find.
Bumble Bee Party Food
Twinkle's cake are homemade cupcakes with little bumblebee candies on top of a lemon-flavored frosting…
She also has Bumble Bee Marshmallow Pops
Orange Iced Tea with Bumble Bee straws
Siomai (in our black and yellow color motif, of course!)
Hungarian Sausage with Honey Mustard Dip
Grape and Pineapple Fruits Skewers | Jackfruit Chips
Pancit Malabon | Yang Chow Fried Rice
Baked Bangus | Leche Flan
Team Adarne in black and yellow
Oh look! While we were having our picture taken, my niece Cyra is thinking if she should or shouldn't eat the fruit skewers…
Ykaie and Twinkle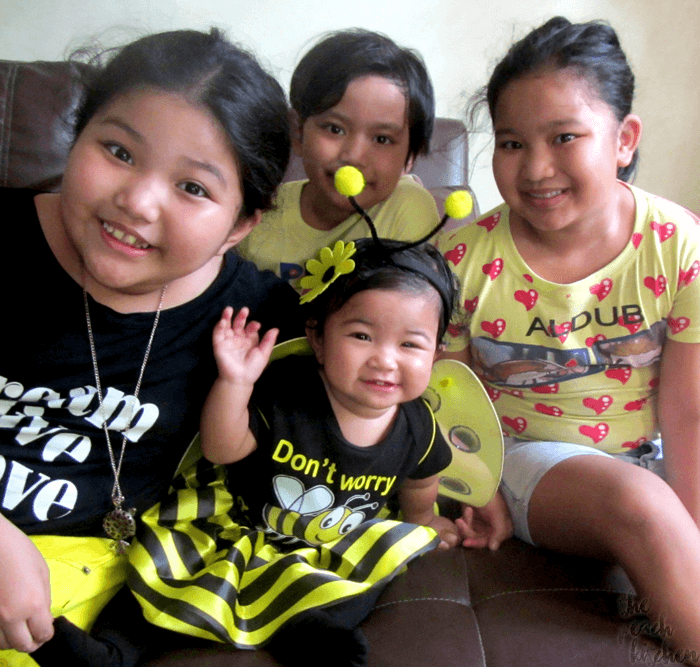 Ykaie, Twinkle, Cyra, and Babin
Writing this post makes me miss those Leche Flans!
Check Out: