We passed by OMG! (Olvida & Myra's Grill) last week on the way to Camp Netanya. It's a small restaurant and the nearest one to the resorts that we were going. We thought of having dinner here when we were at Camp Netanya because the food there was too expensive but I changed my mind when I saw that there weren't any street lamps on the road at night. Even if I wasn't driving, it's still scary to drive in the dark huh…
We decided to just have lunch here after checking out of Camp Netanya and before going to Eagle Point Resort.
Ykaie had to have her pork belly so she and Cyra ordered Liempo with Tableya (₱145). The liempo was marinated in tableya (chocolate) and then grilled. The serving was good for 2-3 persons.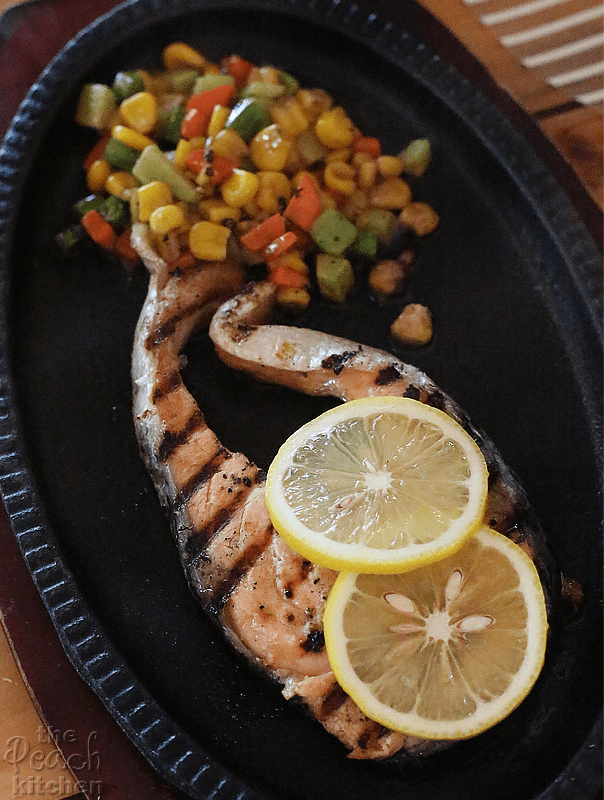 I had the Sizzling Salmon Steak (₱250) which was served with corn, carrots, and peas on the side. As you all know, this is the time when I made food adjustments… no pork and beef for me for the next three months.
peanutbutter♥ had the BBQ Spare Ribs Plate (₱260) which came with 1/4 slab of BBQ ribs, Texas style, rice, and a side dish of his choice. He chose yasai itame for his side dish.
Lani had the tapsilog. This restaurant has different kinds of tapsi and the tapa is "Grilled Tapa". Check out the menu below.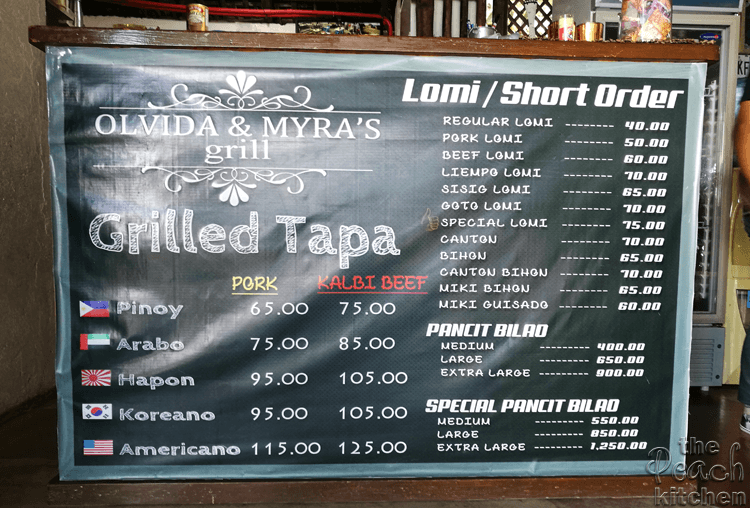 OMG! (Olvida & Myra's Grill) has Pinoy, Arabo, Hapon, Koreano, and Americano Grilled Tapa. How cool is that? hee.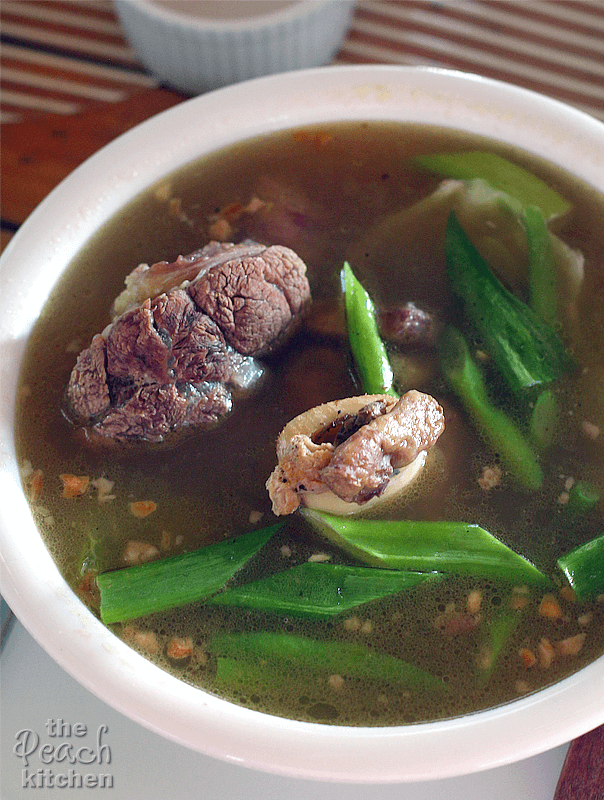 Sis wanted soup so she ordered Bulalo (₱255)…
and Chop-Ken (₱160) which is Chopsuey with Chicken….
The food is good and was quite affordable if you compare it with resort prices. If you're in Anilao, Batangas and you find yourself in resorts with expensive restaurant food then it would be better if you go out to eat.
The staff here are very friendly and there's tv and wifi in the restaurant too!
OMG! (Olvida & Myra's Grill) is located at Brgy Solo,  Mabini Road, Anilao, Batangas.