This is one of those "hawaiian-themed" dishes  at Ykaie's Luau Birthday Party in Puerto Galera.
Had I done this at home this sandwich would have lettuce, tomato slices and cucumber slices in it. But since there's travel time to consider and a lot more dishes that I have to prepare for, I settled for the simplest Aloha burger ever.
Aloha Burger
Ingredients:
500g ground beef
2 large eggs
1 large onion, chopped
1 tbsp salt
1 tsp pepper
1 tsp sugar
pineapple slices
mayonnaise
ketchup
burger buns
cooking oil for frying the burger patties
♥lettuce, tomato slices and cucumber slices for garnish
Directions:
Combine ground beef, eggs, salt, pepper, sugar and onions in a large bowl. Mix well.
Heat oil in a pan.
Form ground beef mixture into a patty and fry in oil until brown.
Slice up some burger buns and spread some mayonnaise, mustard and ketchup or whatever dressing you prefer.
Layer burger patty, pineapple slices and lettuce, tomato and cucumber, if you have them.
Serve immediately.
Sharing this post with
  and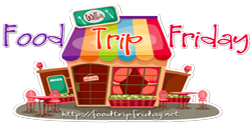 and