"The perfect blend of hot and cool, this salad is made with a healthy mix of fusilli pasta, shredded chicken breast and our special sauce – all in a bed of fresh romaine lettuce"
I had this for dinner the other day after attending the lecture about The Healing Diet at The Maya Kitchen.
I always order this salad at The Coffee Bean and Tea Leaf  whenever I happen to be there. Their special sauce taste primarily of good quality fish sauce and that lavender thing on top of the salad seems to be pickled onion.
Does anybody know the recipe of their special sauce?
Sharing this post with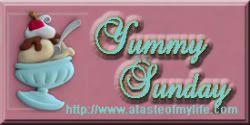 and
.