Should you ever find yourself in Nasugbu, Batangas and wondering where to eat, I suggest you look for El Cocinero By Chef Arnaldo. Because that's what we did when we were at Canyon Cove.
There weren't a lot of restaurants in the area except for the usual fastfood. Read: Jollibee, Mang Inasal, and McDonalds. I know the kids would really love some McNuggets and fries and call it dinner but us adults who were tired from swimming, picture-taking, and playing with the kids — we wanted something really good to eat.
El Cocinero By Chef Arnaldo's Nasugbu branch is just a small restaurant. If you're gonna judge the book by it's cover, you wouldn't actually think they serve really good food because it looks like a carinderia from the outside.
But we were in for a surprise.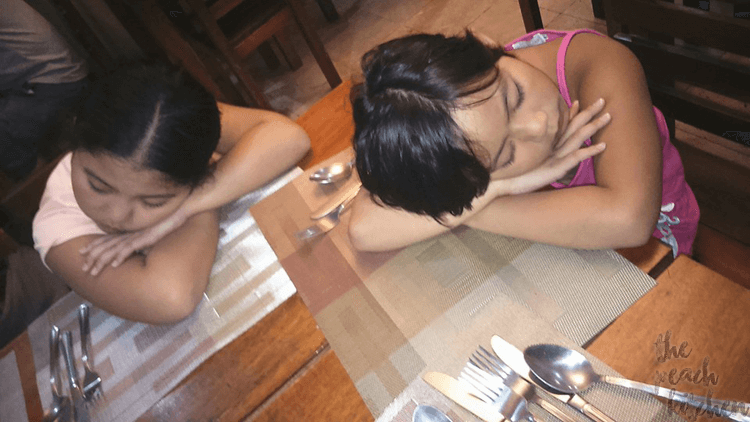 It was air conditioned and I think there were around 6-8 tables. We seated our tired and sleepy selves in one of the tables. Ykaie and Cyvrine were really tired from swimming all day that they slept while waiting for the food.
We were served a complimentary bread basket with three dipping sauces: buttered marinara, garlic mayo, and pesto. The bread slices were soft and warm. Since we were hungry, the complimentary bread and dipping sauces did not last long.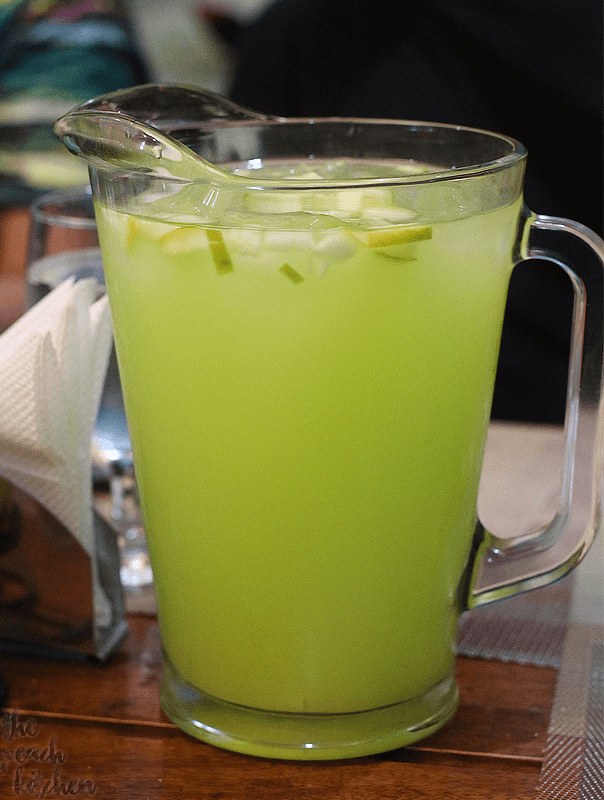 We were glad that this big pitcher of Cucumber Lemon Juice was served immediately after the bread.
Sis and Rome having a great time…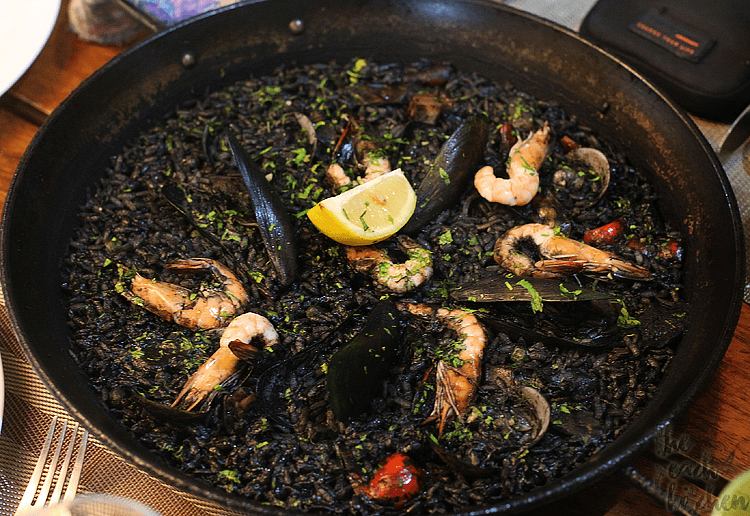 This Paella Negra was worth around ₱600 and it serves 2-3 persons. It was so worth it because it's one of the best Paella Negras I've tried. The rice is perfectly cooked and it was served with mussels, shrimps, and squid.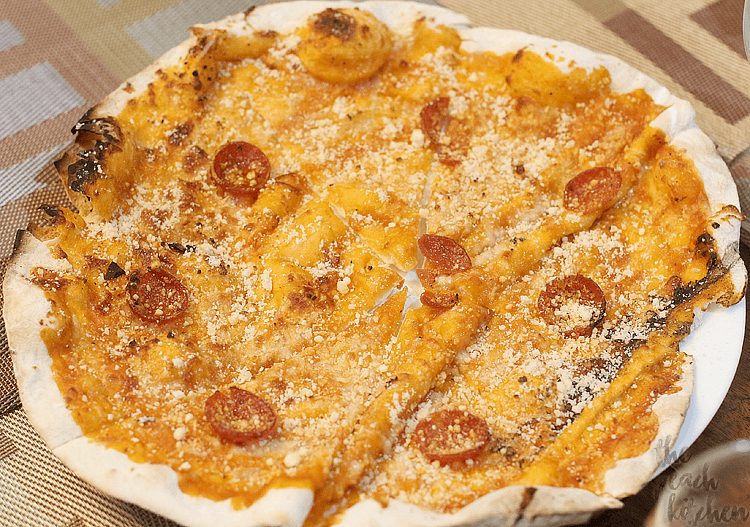 This is their version of Pepperoni Pizza. Crunchy and a little short on pepperoni but it works….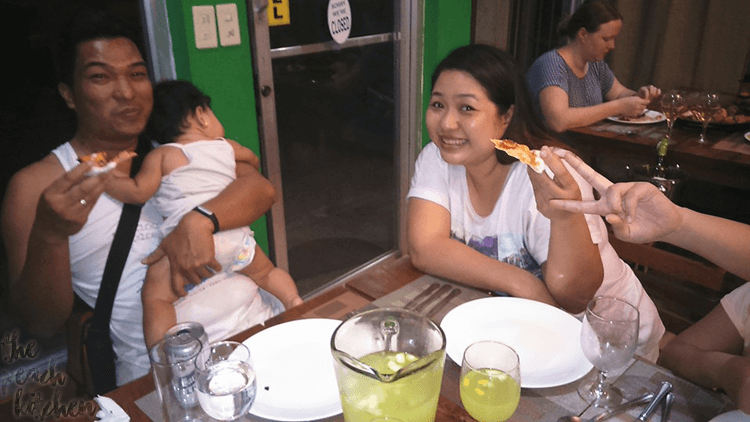 It was Twinkle's bedtime but she had to tag along to dinner….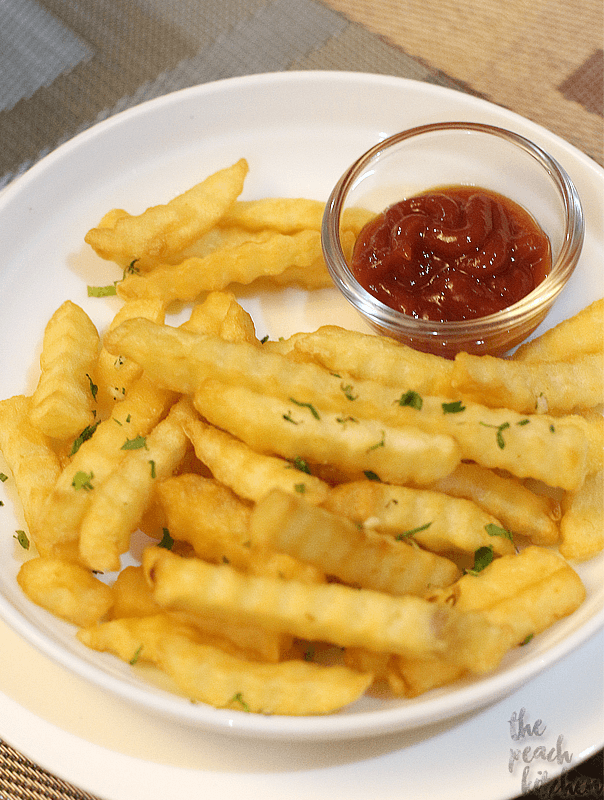 Ykaie and Cyvrine ordered some French Fries..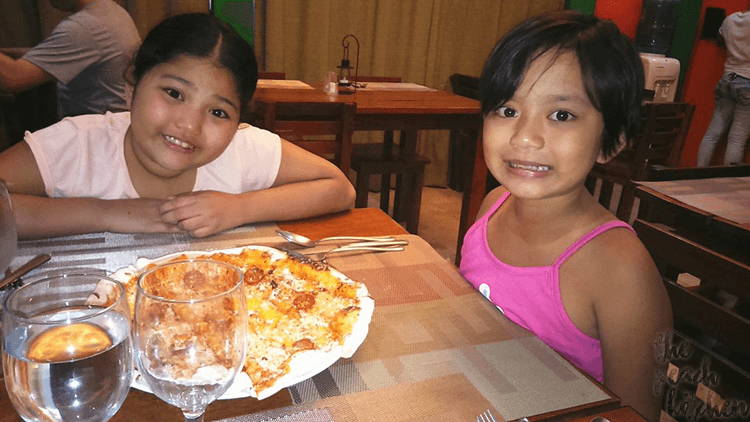 Here they are, awake and ready to eat….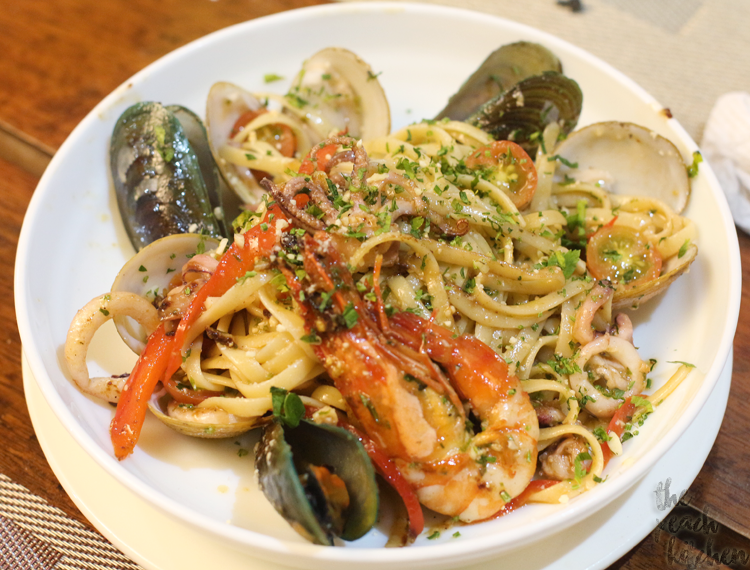 Cyvrine and Ykaie shared the fries. Then Ykaie helped herself to a bit of the Paella Negra. We were actually already full but felt a little bitin. So we ordered this Seafood Pasta Dish that's just bursting with garlicky, seafood goodness!
Our compliments to the chef! Ykaie said he looked like Bradley Cooper in Burnt..LOL!
El Cocinero by Chef Arnaldo is really a gem of a restaurant.
El Cocinero by Chef Arnaldo is located at 164 J.P. Laurel St, Nasugbu, Batangas.
I heard they just open a bigger and more fab branch in Tagaytay. I'd love to go back and try the other dishes there.