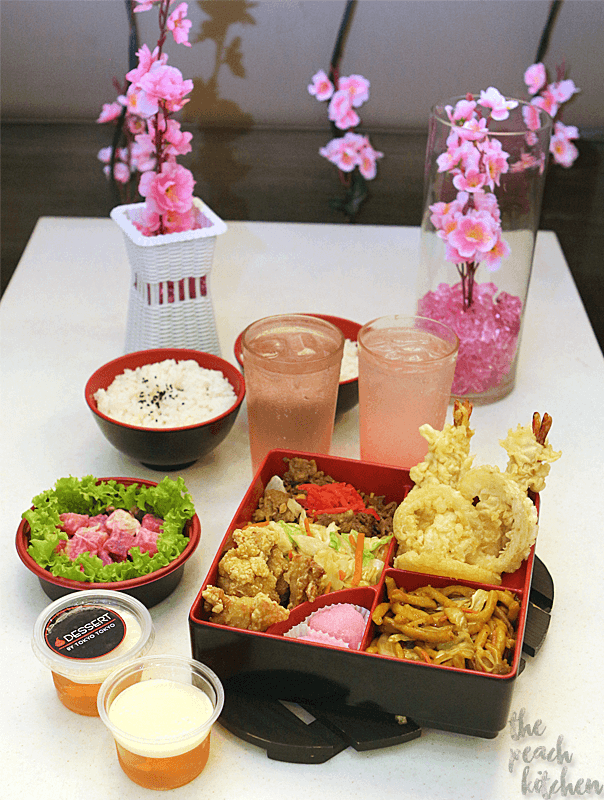 Japan has always been know for its popular Sakura or Cherry Blossom Festival. The Sakura Festival is the time of the year when the whole of Japan is covered in pink flowers due to the blooming of the cherry trees dotting the country. It starts in mid march and ends in April or the beginning of May.
Each year the Japanese people closely anticipate and follow the blossoming of the Cherry trees. In their country, the cherry blossom symbolizes the fragility and the beauty of life.
When the trees are in bloom and it's the start of the Sakura Festival, both locals and tourists come in large groups with their families and friends to view the flowers and to enjoy festivals by having a picnic complete with drinks and music. You'll see grilled or fried meat, fish and vegetables, and colorful sweets line their picnic baskets.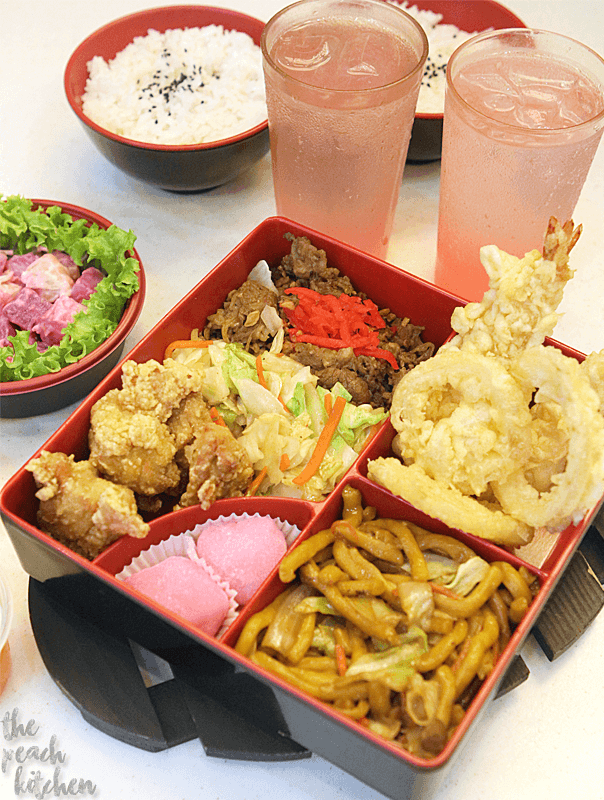 This year, in its desire to continuously bring Japan closer to Filipinos, Tokyo Tokyo, the country's #1 Japanese restaurant chain, has brought the famous festival to Manila by offering a Sakura-inspired bento meal!
Dubbed as the Sakura Sumo Meal, this filling meal contains favorite Japanese dishes and pink-colored new treats that are perfect for sharing.
For only ₱379.00, you'll get 3-pc fried Chicken Karaage, Beef Misono, 2-pc Prawn Tempura, Vegetable Tempura, Vegetable Misono, Yakisoba, and 2 bowls of steaming hot rice.
Aside from these favorites, the Sakura Sumo Meal also comes with 2-pc chewy Sakura Mochi Balls, a roll of pink-colored glutinous rice cake with delectable peanut butter filling; and 2 glasses of Sakura Lychee Fizz, a combination of Sprite and Sakura syrup with soft and flavorful nata strips.
To enjoy the Sakura Sumo Meal, you may add more Sakura-inspired eats such as Sakura Lychee Jelly, a lychee-flavored dessert with fresh fruit bits and topped with cream cheese foam; or Sakura Potato Salad, a yummy concoction of potato cubes, kani strips, and beets on a bed of lettuce with Japanese mayo dressing.
If you're bitin with the Sakura Mochi Balls, you can buy extra Sakura Mochi Balls for ₱20 each. I highly recommend the  Sakura Lychee Fizz. It's so refreshing and perfect for Summer!
Just like the Cherry Blossom Festival, this Sakura Sumo Meal can be enjoyed for a limited time only. So hurry and make a trip to the nearest Tokyo Tokyo store to try this Sakura-inspired Sumo Meal!
Share your experience by tagging @tokyotokyophilippines on Instagram and Facebook and @TokyoTokyoPHL on Twitter.