Cold Brew Iced Tea is almost effortless to make, refreshing, smooth, and with no hint of bitterness.. perfect for Summer sipping…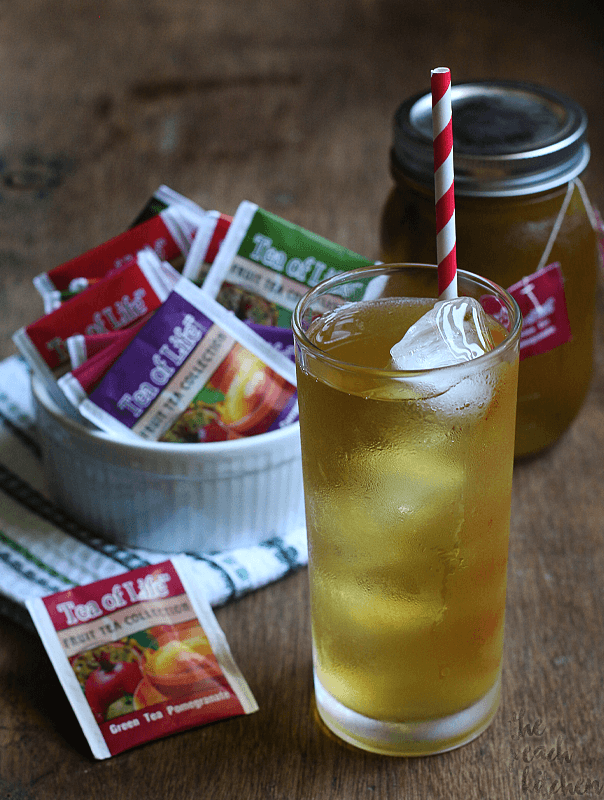 This Summer's heat is driving me crazy!!!  I am so sure I am not meant for this weather! Temperature gets as high as 35º and feels as much as 40º.  — I dread cooking because of this. I mean, who wouldn't? It gets extremely hot in the kitchen specially on days when I'm so inspired I cook 5-6 dishes in a day.
These days, I am leaning towards cooking meals you can just leave as it cooks. Something roasted, baked, broiled, boiled, steamed, slow-cooked — anything that doesn't make me stay there in the kitchen near the stove top.  I am even making Cold Brew Iced Coffee to drink in the afternoon. AND now, I am making Cold Brew Iced Tea.
Up until earlier this year, I go through the motions of boiling water, steeping my tea, letting it cool to room temperature, chilling it in the fridge and adding sugar before I could enjoy a good iced tea.
Today I'm just cold brewing it. Cold Brew Iced Tea  may be called lazy man's tea. It's just a simple method of putting your tea bags in water and letting it steep for 6-12 hours in the fridge. It's almost effortless and the result is as smooth and flavorful as teas brewed in hot water.
Plus, in the absence of heat, what you'll have is perfectly refreshing, super smooth tea without any hint of bitterness. Perfect for slow Summer sipping.
You may use regular tea bags or loose leaf in making your Cold Brew Iced Tea. I use regular tea bags simply because I have lots of them these days.
Happy Summer Sipping!
Print
Cold Brew Iced Tea
1

tea bag (or

1 teaspoon

loose-leaf tea) per 6 to 8 ounces of water, depending on desired strength
Optional add-ins:
muddled herbs like mint or basil
lemon slices
orange slices
sweetener of choice
Instructions
If you're using tea bags, simply put them in the jar with their tags hanging over the edge.
Fill the jar with water.
And Into the fridge it goes. Steep white or green tea for 6 to 8 hours; steep black or oolong tea for 8 to 12 hours.
Once your time is up, just pull out the tea bags. Discard the tea bags.
Serve tea as is or with any add-ins of your choice.
Tea will keep well, covered and refrigerated, for 3 to 5 days.