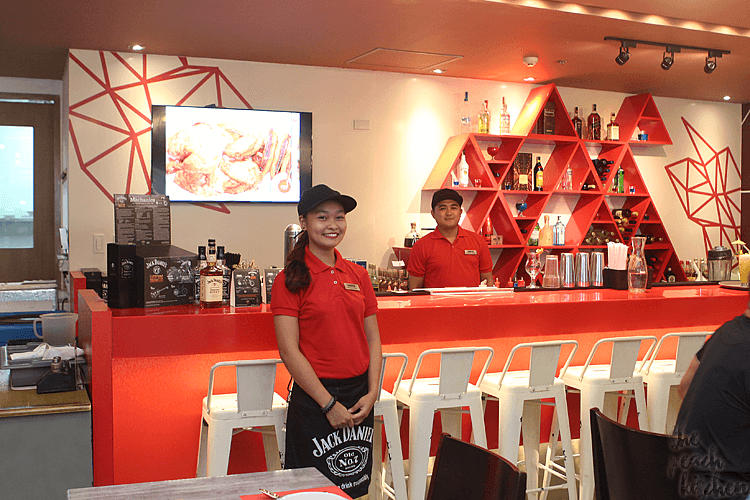 There's just so much a husband and  a wife can do when out and about running errands, on a date lunch, or when simply looking for a place to get good food. Tucked inside Prism Plaza at the fourth floor where all restaurants are, is this hidden place called REDD.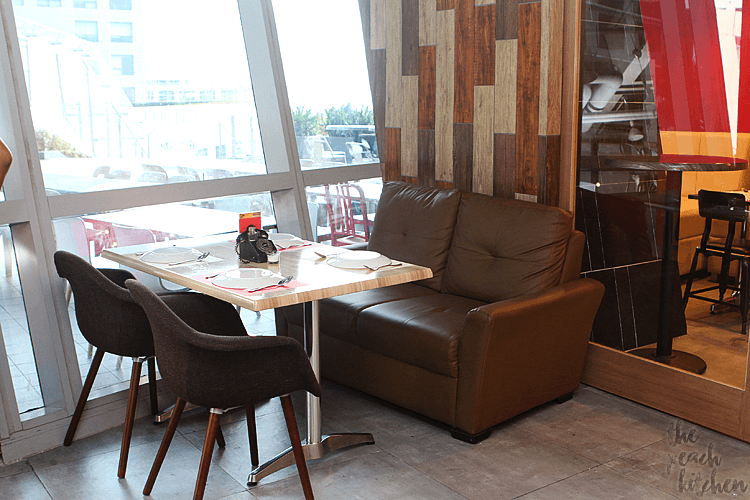 To put it simply, REDD is a restaurant by day which turns into a restobar at night. It's a place where families can go for good food with nice and friendly servers. It's a place where you can just chill after such a long day from work. It's a place where you can meet friends to wine and dine. It's a place to hang-out without burning a hole in your pocket.
You can dine al fresco and get a romantic view of the sunset or you can wait for dusk and listen as the band plays for that chill vibe.
Have your barkadas in tow? You can play beer pong for only ₱180 per hour…
Or better yet, do KTV and sing your hearts out.
You can even emote and sing your heart out yourself, they have a "selfie" rate for KTV too.
Last week, peanutbutter♥ and I were able to try some of their bestsellers. You'll be surprised to know that they are offering mostly Pinoy dishes served with a little twist to keep the palate excited.
Las Islas Iced Tea (₱120) is their signature blend iced tea while Piña Lemonage (₱120) is a mixture of.. you guessed it!.. pineapple, lemonade, and orange juice.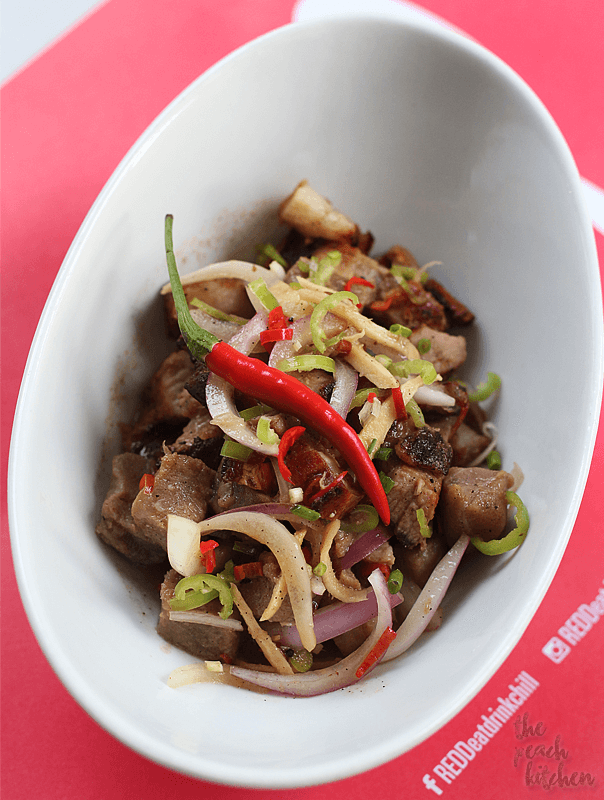 Their Sinuglaw (₱220) is a mixture of grilled and kinilaw yellow fin tuna and pork belly. It's a bit spicy perfect as appetizer, beer match, or paired with a steaming hot bowl of rice.
Juana Fries (₱175) are dehydrated hand-cut potato fries served with chili con carne, cheddar cream, and the most delicious salsa I've tried!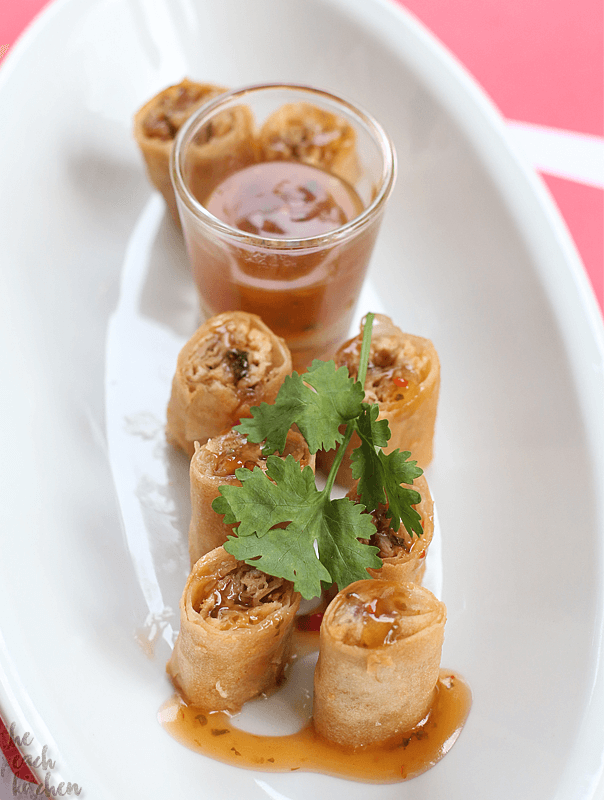 Iba Ka Lumpia (₱210) is a fresh take on fried spring rolls using tender pulled pork bbq, cilantro, salted egg, and a sweet chili dip.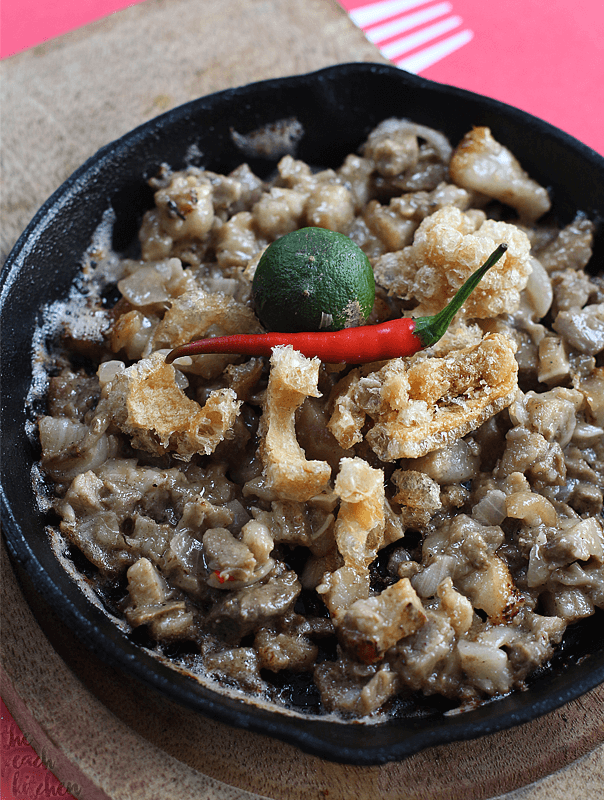 The Sisig Ala Kanto (₱175) is one of the best sisigs I've tried. It doesn't have any mayo or egg but it's so tasty, probably because of the chicken liver already mixed into it.
I'm usually a fan of Bagoong Rice but the Tinapa Rice got my attention that day because it was so tasty, you can eat it on its own.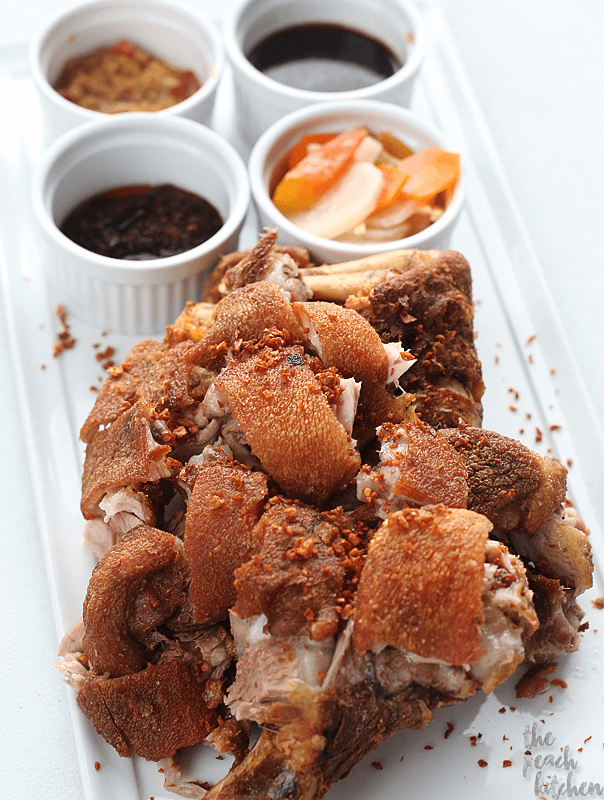 Their Crispy Pata (₱700) boasts of tender meat, crispy thin skin, garlicky flavor, and a trio of dipping sauces: Atacharang Dimonyo, Chili Oil, and bagoong.
Have you had Chicken Pork Adobo served like this? Crispy pork belly and tender chicken on a bed of liliw vinegar and light soy sauce. So perfect with rice!!
The Kare-Kare Trio was a surprise! It's made of grilled chicken, beef brisket, and fried pork served on a bed of peanut sauce and bagoong dip. Super Kadooper Yummy!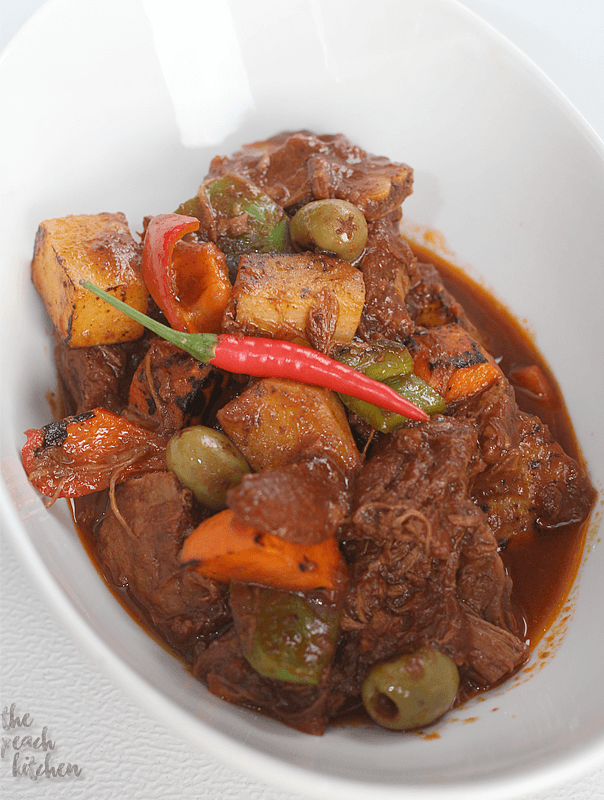 The Beef Kaldereta will make you forget your name specially because it is so tender and flavorful.
The Bagnet Bagoong (₱220) made me want my binagoongan to be always be served like this: flash fried pork with the crispiest skin, bagoong, cilantro, and vinegar.
Gising – Gising is for the spicy and vegetable lovers out there. It's sigarilyas and friend tofu cooked in creamy coconut milk.
Roasted Chicken Pochero is really a different take on pochero as I've known only beef. The chicken is already flavorful in itself but it lent more of its smokiness to the ham-tomato broth.
Sinampalukang Manok na Inasal. Can anything be more tasty??? This version of sinampalukang manok is the bomb!
Those dishes which doesn't have any price is offered in three sizes: Pang-selfie, pang-date, and Pang-Groupie.
Our meal ended with the Turon Overload (₱120), a sosy turon with cheese, sago, and cinnamon, and served with vanilla ice cream and a dulce de leche sauce.
Plus a taste of some of their cocktails: Sunset at the Bay (₱120), Mojito de Guimaras (₱140), and Coco Martini (₱140). Coco martini quickly became my favorite that night, and not because its name resembles Coco Martin..LOL! It tasted like liquid sapin-sapin and I looove that it does. My first time to try a cocktail that tastes very Pinoy.
Let's just say I ate more than I should that day. Bring friends and family over to REDD, check out the ambience and the night vibe. It offers an alternative to your usual cozy and casual hang out or your usual after hours place.
REDD is located at 4/F Prism Plaza, Two E-Com Center, Mall of Asia Complex, Pasay City.