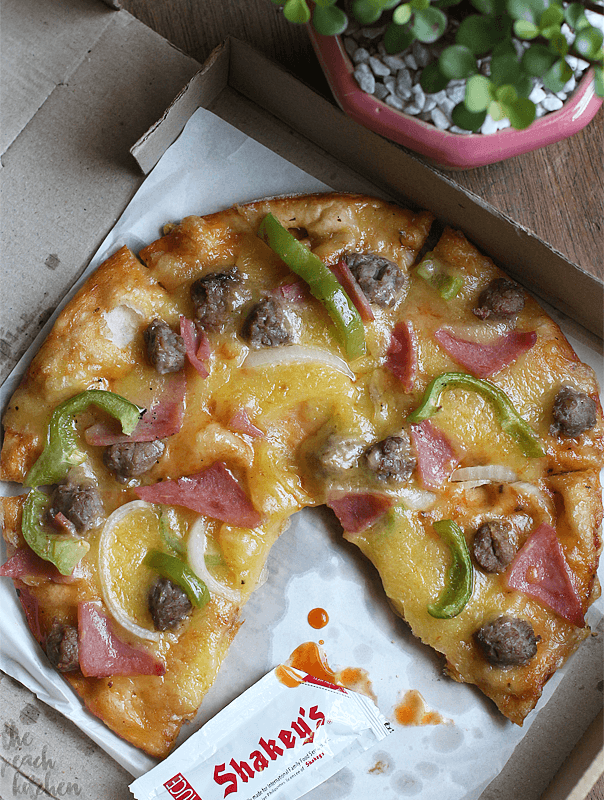 There are so many restaurants sprouting around the metro these days that sometimes even just choosing a place to eat becomes daunting. When these things happen, what we do is crave for something that's familiar to us, somewhere where we always feel welcome, someplace where we know there's good food and a cozy ambience, a place where we already know what we're going to order — for us that's Shakey's.
With Shakey's, all we need is just one word to let everybody know where we want to go or where we want to eat: "LET'S"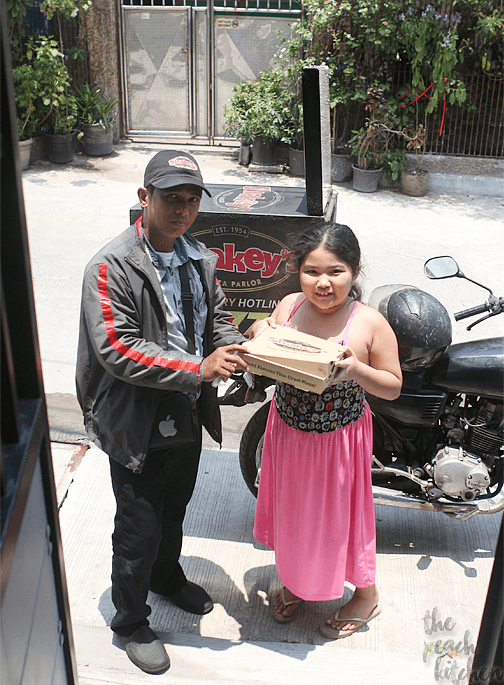 A few days ago, I received a surprise delivery from Shakey's: it's irresistible thin crust Manager's Choice Pizza loaded with ham, beef, italian sausage, bell peppers, and onions.
Along with it, an inspiring note..
FOR INSPIRATION to get you over that Writer's block. #LetsShakeys
I was inspired and no writer's block happened that day… and I found out I could finish this pizza. Not in one sitting, of course, but all through out the day.
Eating out, or in this case, ordering in has really become so much more for Fiilipinos. It's not just about enjoying good food anymore. It has become a special time to reconnect with family and friends and where else should we do it than the fun, family, pizza restaurant we've all come to love along the years.
So when we're looking for a restaurant to hang out with our friends, Let's all go to Shakey's. When we're having diner with the family. Let's all go to Shakey's. When we don't want to go out for dinner, Let's order Shakey's. When going to a friend's house, Let's pick up Shakey's along the way.
Let's Shakey's
For more information on Shakey's, LIKE Shakey's Pizza on Facebook and FOLLOW @shakeysph on Instagram