This Beef Teriyaki Stir Fry Quinoa Bowl is just the perfect low carb, healthy lunch!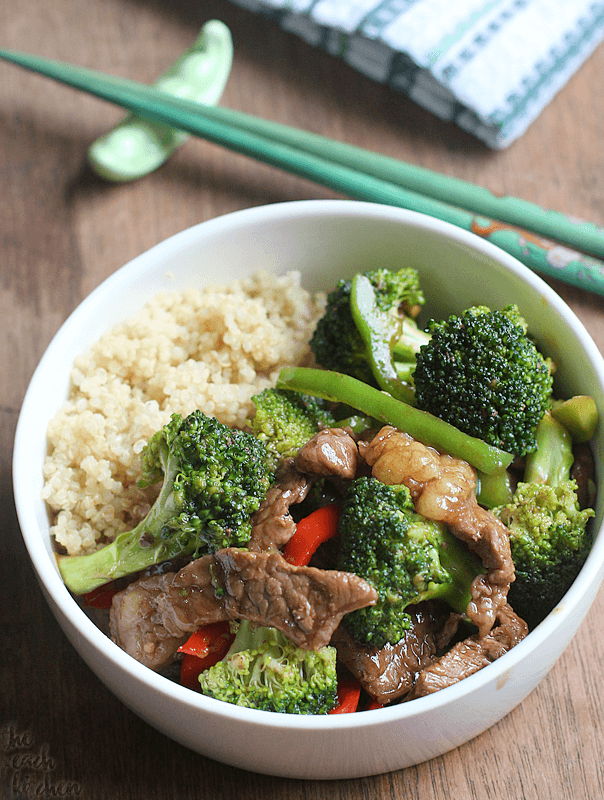 I am very much inspired and is pushing myself to go to the gym everyday. I am keeping health in mind and hoping for more energy to keep up with both my 8-year old (Ykaie) and my one year old (Twinkle). They simply do not run out of the intensity to play, do loooong conversation, and run around! I should be able to do all of those things with them.
To be able to do that, I should be like the energizer bunny and not run out of energy until bedtime… Working out is absolutely the answer. As of the moment, I'm two weeks into my gym membership and I've been there 8 times. Not bad for someone who's swamped to her neck with work. Well, I really need to lose this baby weight. It's taking a toll on my self confidence, it's making me feel sluggish, and I'm really scared of Type 2 and highblood pressure.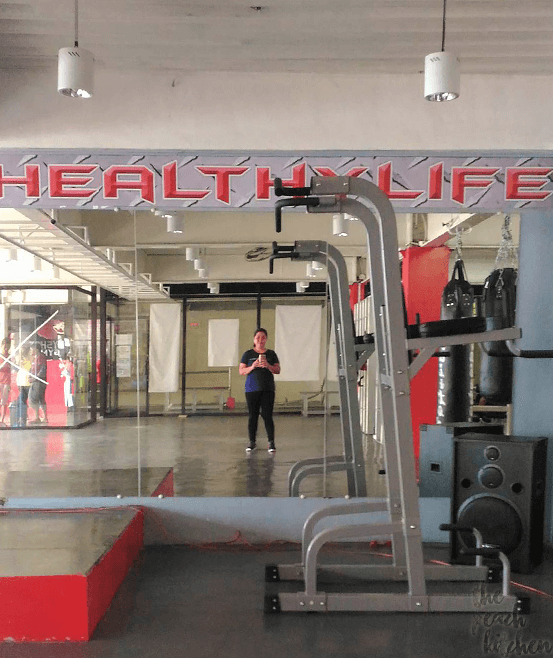 But you know what they say… losing weight is 90% diet and only 10% exercise. So again, this #healthgoals of eating  healthier meals and portion control. I seem to be allergic to rice because it just makes me blow up. So the whole family is low-carbing it for a while. Quinoa is substituted on meals that needed rice these days. I love quinoa much more than Cauli-Rice but it's more expensive. I found cheaper quinoa at S&R for ₱900/ 4lbs pack. I'm hoping this will do it for me… baby steps, you know?
This Beef Teriyaki Stir Fry Quinoa Bowl is just the perfect low carb, healthy lunch that I need after an hour and a half of working out at the gym. The crispy vegetables and those teriyaki-sauce-soaked beef strips on top of hot fluffy quinoa filled me up and was enough. I couldn't forego those fatty parts in my beef sirloin strips, though, because that's just what makes this dish really tasty. I'd choose leaner parts next time…
P.S. This is the Beef Teriyaki Stir Fry I cooked the other day.. I just topped it over quinoa. Recipe's below just so you won't need to turn the page.
♥ If you make this recipe, be sure to snap a photo and hashtag it #thepeachkitchen. I'd love to see what you cook!
Print
Beef Teriyaki Stir Fry Quinoa Bowl
Teriyaki Sauce
you can use your favorite store-bought teriyaki sauce OR

¼ cup

soy sauce

½ cup

water

¼ cup

brown sugar

¼ tsp

salt

3

cloves garlic minced

1

-inch know of ginger, minced

1 tbsp

honey

1 tsp

sesame oil

1 tbsp

cornstarch dissolved in 2 tbsp water
Stir Fry
1

+

2 tbsp

canola oil

1

red bell pepper, julienned

1

green bell pepper, julienned

1

large broccoli, cut into florets

500g

Sirloin, cut into strips
salt and pepper to taste
To Assemble
Instructions
Make the sauce: Combine soy sauce, water, brown sugar, salt, garlic, ginger, honey, and sesame oil in a small sauce pan. Stir and bring to a boil.
Add cornstarch slurry and bring to a boil while stirring. Sauce will thicken. Turn off heat and set aside the sauce.
Heat 1 tbsp canola oil in your pan, Add the bell peppers and broccoli. Give it a quick stir for 30 seconds. Add 1 tbsp water and simmer until water has evaporated. Remove vegetables from pan.
In the same pan, heat remaining 2 tbsp canola oil, add the sirloin strips and fry until a bit brown.
Add the bell peppers and broccoli back in the pan and pour in the teriyaki sauce.
Cook for 2 minutes and turn off heat.
To assemble your bowls, put 1 cup quinoa in your favorite bowl, top with one scoop or two of Beef Teriyaki Stir Fry.
Enjoy freshly cooked.