A smear of creamy avocado mash on sourdough toast topped off with maple ham and egg makes this Egg and Maple Ham Avocado Toast a quick and satisfying breakfast!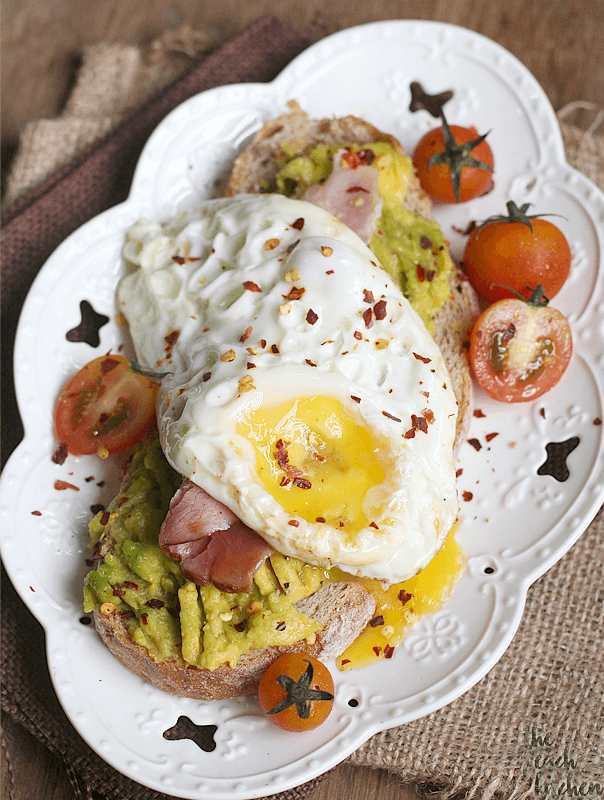 I silently rejoice during avocado season especially when I was a kid. Avocado season means all the chilled avocado doused with condensed milk and crushed ice I could eat for dayzzz…. Those were the times when I need not worry about my sugar intake.
These days what gets me excited during avocado season is not the sweet avocado concoctions anymore.It's more about avocado toasts and other avocado recipes I can try. Avocado is delicious and it can go with almost anything. It is also incredibly nutritious, it's what we eat it with that makes it healthy or unhealthy.
Yesterday for breakfast, peanutbutter♥ and I had it with on sourdough toasts topped off with maple ham and sunny-side-up egg. Then there was a sprinkling of chili flakes for a bit of spicy kick.
It was such a nice and filling breakfast that's perfect on our renewed journey to health.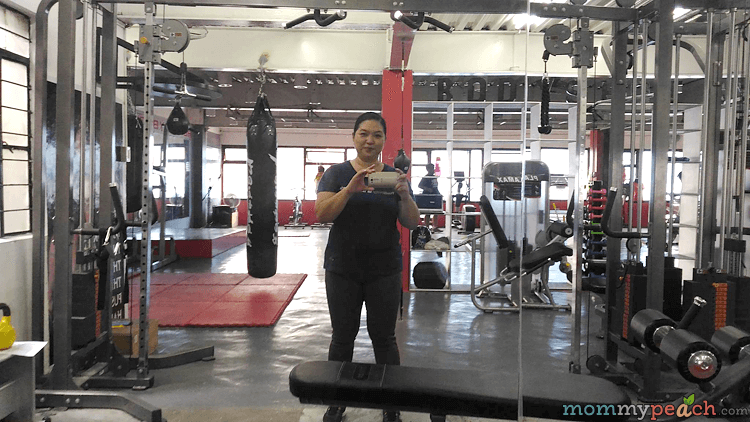 Last week, peanutbutter♥ and I finally enrolled ourselves to the gym near our home and last friday was my First Day at The Gym.
It even inspired my daughter to join me one day this week and she enjoyed walking on the thread mill and doing some light exercises.
Now I think what we need to do is rethink and change what we eat and how much we eat. We need healthier meals with more vegetables ………………… and more avocado toasts.
I'm looking for more avocado toast recipe to love! If you have any, please share it at the comments section so I could try it.
Happy Friday!
♥ If you make this recipe, be sure to snap a photo and hashtag it #thepeachkitchen. I'd love to see what you cook!
Print
Egg and Maple Ham Avocado Toast
2

slices thick-cut sourdough bread

1

ripe avocado

2

slices Maple Ham slices

2

eggs, fried sunny side up
salt and pepper to taste
Chili Flakes to taste (optional)
cherry tomatoes for garnish
Instructions
Place bread in the toaster until it is golden brown.
While the bread is toasting, scoop out the avocado in a bowl and mash it with a fork. Season with salt and pepper to taste.
Spread the mashed avocados evenly on top of each piece of toasted bread.
Top with each piece of avocado toast with maple ham slices and a fried egg.
Sprinkle with chili flakes.
Put cherry tomato halves on the side and season the tomatoes with salt and pepper as well.