One of the many reason why I keep coming back to Wingstop is because they serve a wide array of flavors — that's 14 to be exact — that's ready to satisfy your every craving. Whether you enjoy a spicy heat, crave for that extra zing, or hunger for all that's rich and smoky, Wingstop is sure to have a flavor that will suit your taste buds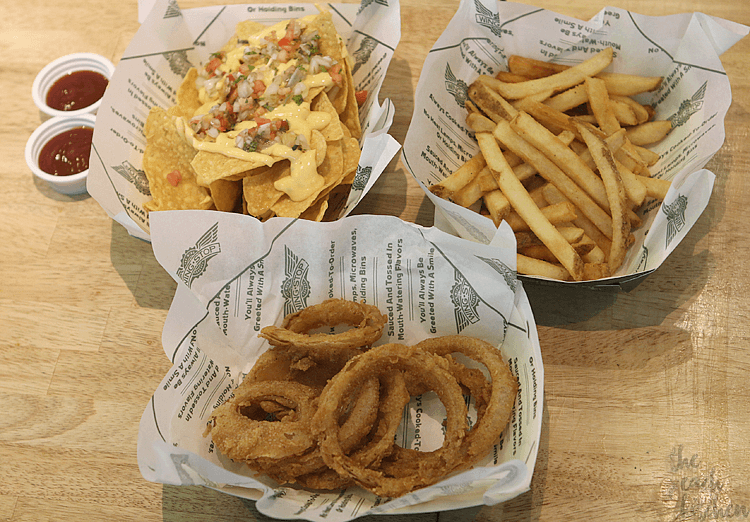 The other day, I attended the Wingstop Flavor Invasion event which started with some wonderful appetizers: French Fries, Onion Rings, and Nachos.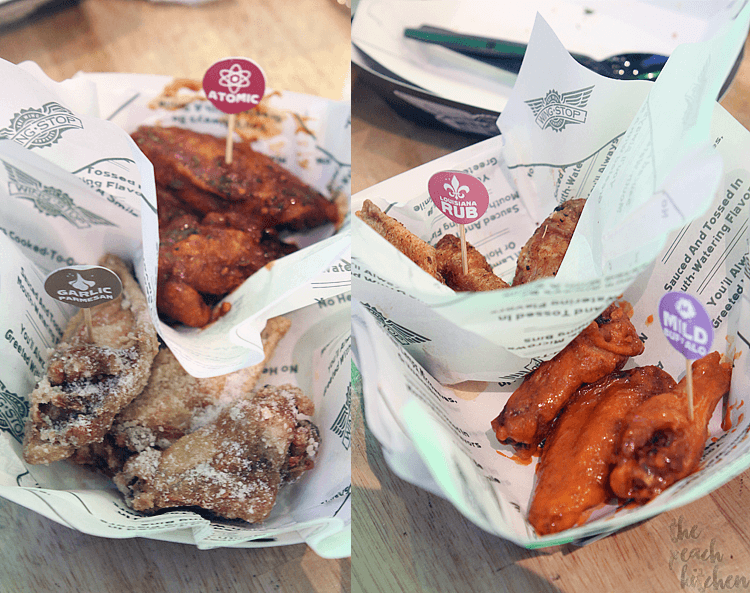 Of course, it was followed by some of my favorite Wingstop flavors! Buttery parmesan cheese and savory garlic join forces in Garlic Parmesan, Atomic – the hottest flavor Wingstop has to offer, Louisiana Rub—a crispy dry rub with a killer combination of garlic and cajun spices, and Mild Buffalo, which has the flavor and heat of classic buffalo sauce without the burn.
Mango Habanero has this sauce where sweet meets heat — the reason this has become my number one favorite flavor.And of course Korean Soy to balance out the heat.
The Wingstop Flavor Invasion gives you the freedom to explore and try the many different flavors that Wingstop has to offer. So if you're looking for the heat of the Atomic but want the zest of the Lemon Pepper on the side or if you're craving for the sweet and salty taste of the Garlic Parmesan but are raring to try the Asian kick of the Spicy Soy, the Flavor Invasion is your best bet for your next flavor adventure.
What's more, Wingstop wants their customers to give in to the Wingstop Flavor Invasion through the Flavor Pass. Available from May 23 to August 31, 2016, the Flavor Pass is redeemable with any single receipt purchase at any Wingstop store. Collect stamps for every flavor that you try and earn yourself P1,000 gift certificates for every Flavor Pass that you complete. But that's not all, Customers get extra wings with every purchase of the Classic or Batter-Fried Wings. So if your appetite requires a 5-piece, you get 1 piece free. If you're craving for a 7-piece, you get 2 wings for free and if you order an 11-piece, you get 3 free wings with your purchase!
Wingstop Ambassadors
Aside from the Wingstop Flavor Invasion, the brand also launched a one-of-a-kind digital exhibit featuring some of the most influential individuals from a range of industries to represent their flavors. Wingstop selected ambassadors to match each one of its distinct flavors based on the conviction that every one of them is able to embody the hunger, hustle, and crave that their flavors represent.
Yuki Tansengco for Mango Habanero
Wil Dasovich for Hot Buffalo
Camie Juan for Lemon Pepper
Ornusa Cadness for Spicy Soy
Tricia Centenera for Atomic
Ashley Gosengfiao for Teriyaki
Cher Lui Pio for Korean Soy
Jelito de Leon for Garlic Parmesan
Gio Levy for Cajun
Natalia Ortega for Honey Garlic
Paul Chuapoco for Hickory Barbecue
Reese Lansangan for Mild Buffalo
Rhea Bue for Honey Barbecue
DJ Tony Toni Bueno for Lousiana Rub
Seize your own flavor at the Wingstop branch nearest you. For more information, LIKE Wingstop Philippines on Facebook and FOLLOW @wingstopph on Instagram