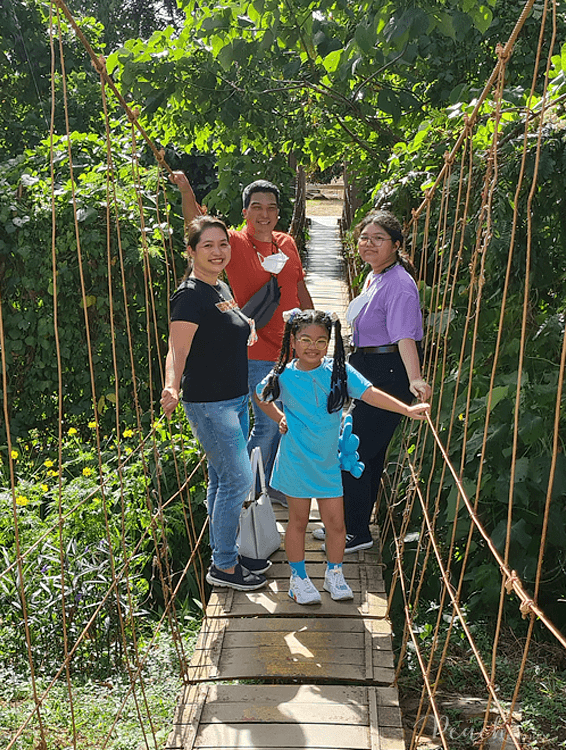 It took me a month to be able to blog about my birthday celebration last December! Last December was super busy kasi then we got Covid naman last January 2. Now pa lang ako nagka-time.
Because it was pandemic nga and we rarely go out, I wanted to celebrate my birthday with my family somewhere where there's fresh air — so I decided we could have a nice lunch at The Old Grove Farmstead. It's a farm/ events place/restaurant located in Lipa, Batangas that has been a favorite locations for many pre-nups shoots and weddings.
They didn't accept walk-ins at that time and you have to make a reservation prior to going there. You can reserve breakfast, lunch, snack, or dinner package and that includes the entrance fee for the day trip package. The set meal costs Php800 for adults and Php600 for kids (3-7 years old). If you're gonna bring a pet, there's a fee of Php100 per pet. You have to pay 50% downpayment of your total costs.
WHAT WE HAD FOR LUNCH
We arrived there at around lunch time so we had lunch muna bago mamasyal.
We ordered almost everything on the menu — Rib Eye Steak and Pan Fried Fish.
Chicken Ala Pobre and Southern Fried Chicken
Prawn Thermidor and Grilled Pork Chops
The set meal includes Iced Tea, Crispy KangKong (for appetizer), Pumpkin Soup, and Mango Graham (For dessert)
WATCH THE VIDEO HERE:
A FEW SHOTS
They say that The Old Grove Farmstead is Netherlands in the Philippines — and I agree. It does have that kind of vibe with the windmill and that big red barn. What I love about this place is that it's very windy and there are farm animals like rabbits, sheeps, donkeys, and ducks. Very Instagrammable pa! Hihihi!
The food is okay naman but I love the food more at Marcia Adams. Hope we can visit that place again soon!
The Old Grove Farmstead is located at Purok 5, U. Mojares St., Brgy, Lipa, 4217 Batangas.