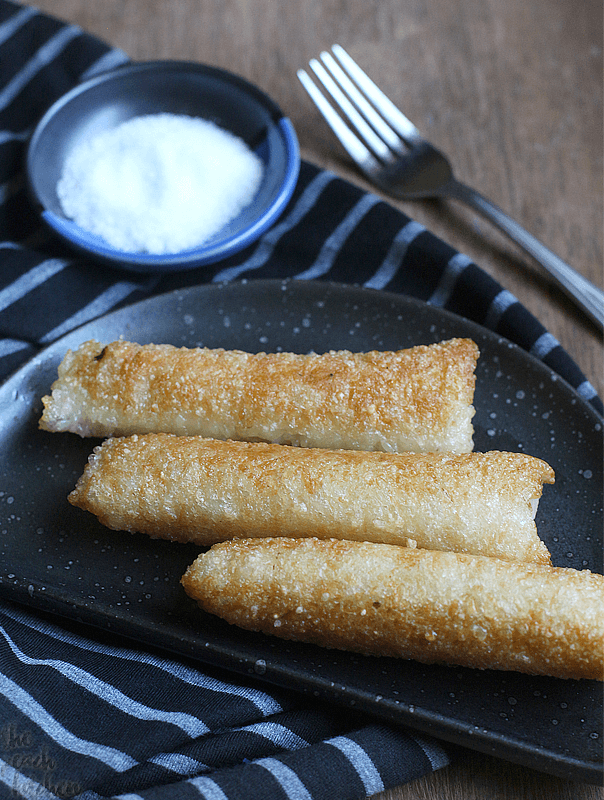 For someone who's been trying to avoid rice, I seem to be having a lot of it lately. I think it's fate telling me that the more I try to avoid something, the more it'll be around me.
Just like me worrying on a lot of things lately too. The more I keep thinking and worrying about things, the more these worrisome things seem to linger in my life. When I tried to think less of it, the problems seem to solve itself. I guess its just a reminder to keep calm and remain to be my positive-thinking old self.
On other news, peanutbutter♥ got the job! He'll be starting a month from now. So I guess there will be adjustments again. How fun! I can already imagine the full day, the chaos, sleepless nights, and more. But we'll survive.. and adjust..LOL!
Let's get back to this fried suman. I never really liked suman when I was growing up. I mean, I see it at home and I eat one but I'm not really fond of it. My appreciation came later when I got married. I got married to someone who loves all kinds of kakanin. Name it and he likes it — puto, kutsinta, sapin-sapin, peachy-peachy, palitaw, and of course, suman. Apparently the love of kakanin is contagious and I find myself loving it more than ever.
We love eating it fried because the outside becomes a crunchy crust. It's a delight biting into a crunch and then sinking your teeth into something chewy. The contrast of texture is just addicting.
How about you? Are you fond of eating fried suman too?
♥ If you make this recipe, be sure to snap a photo and tag @thepeachkitchen on Instagram (OR hashtag it #thepeachkitchen). I'd love to see what you cook!
Print
Fried Suman
3

Suman

4 tbsp

canola oil
White Sugar for dipping
Instructions
Heat oil in a non-stick pan.
Peel off suman wrappers.
Fry Suman in medium heat until outside crust forms
remove from pan and serve with white sugar on the side for dipping