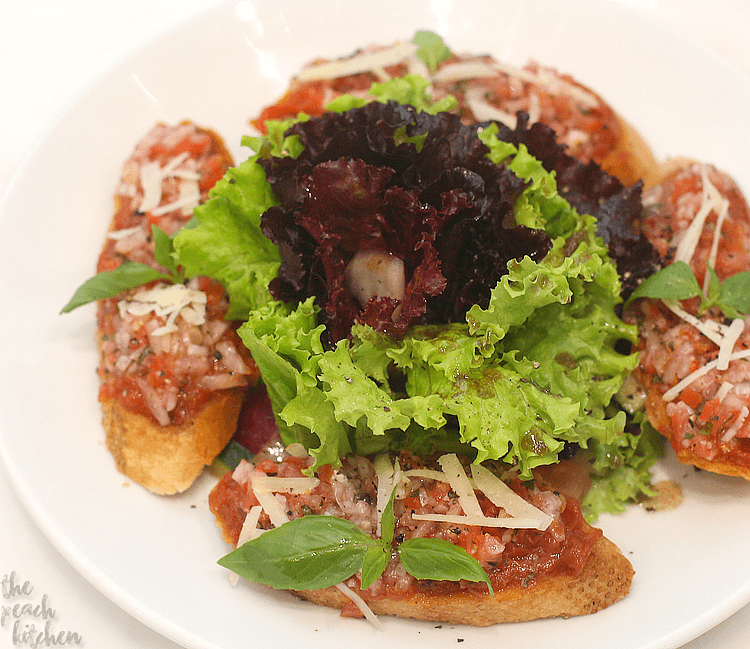 Sugar Factory American Brasserie opened its doors to welcoming Manila customers last Monday but I was able to get a sneak peak of its menu a few days before the opening. I didn't actually know what to expect at first because it was the first time I've heard about it but when I googled, I found out they serve the cutest drinks!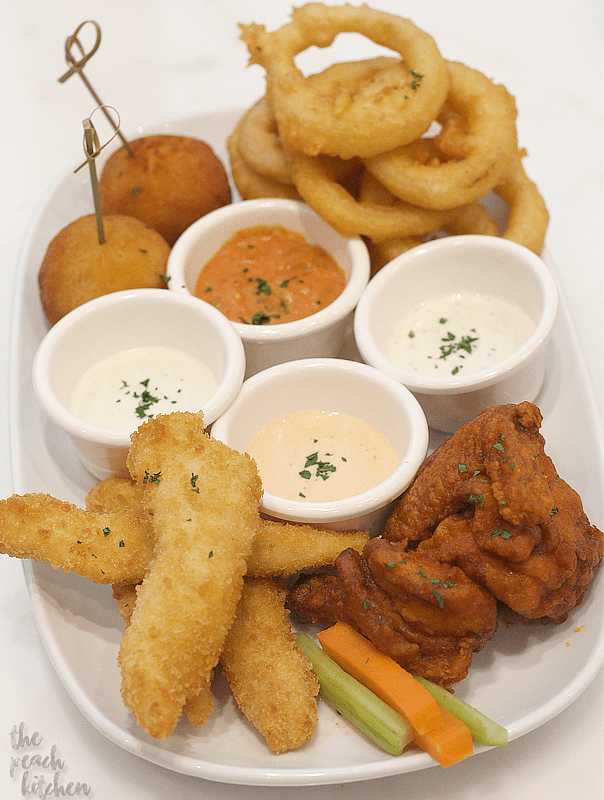 To those of you who, like me, have heard of it for the first time, Sugar Factory debut on the Las Vegas Strip in 2009, the dynamic American brasserie and retail store offers signature confections and merchandise is now in the Philippines!
With locations in some of the world's most cosmopolitan cities including: New York City, Bahrain, Chicago and Miami, Sugar Factory is known the world over for its celebrity-endorsed Couture Pops, which have turned sweets into the latest designer accessory. Iconic superstars including Britney Spears, Drake, Nicole Scherzinger, Kim Kardashian, Eva Longoria, Carmen Electra and Rupert Grint are just a few of the celebrities who have either endorsed or have been spotted with the sparkly lollipops. Sugar Factory's loyal celebrity following has received widespread media attention from People Magazine, the Daily Mail, Extra and more.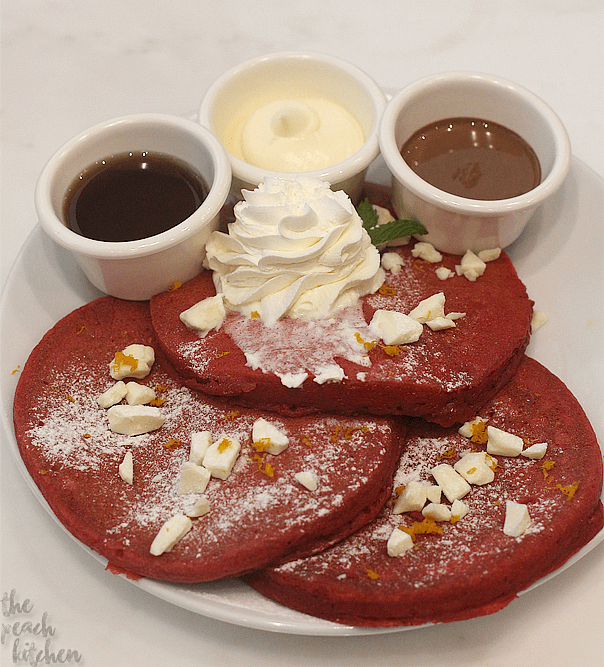 The food at Sugar Factory American Brasserie is a treat for all, offering guests a one-of-a-kind dining experience, serving decadent and tasty fare to satisfy any craving. Created by a team of world-class chefs, the signature menu offers everything from pancakes and sweet and savory crepes to salads, burgers and pizzas, all available throughout the day.
Among those that we were able to try are the Bruschetta and Sampler Platter  for Appetizers, the Chinese Chicken Salad, the waffle of your dreams: Banana Split Waffle and Red Velvet Pancakes. (Photos above)
Entrees include The Big Cheesy Burger (₱695) which really is quite big! It's made up of Angus Beef Burger topped with Melted White Cheddar, Creamy Mac & Cheese, Bacon and served with BBQ Sauce on a Toasted Potato Bun…
And the Chicken Parmesan (₱420) which is chicken Breast seasoned, breaded and served with their Special Tomato Sauce, Melted Mozzarella and Rigatoni.
One of their dessert drinks which came in a tall glass as big as a pitcher is the Dulce de Leche Milkshake (₱830) which is Vanilla Ice Cream blended with Dulce de Leche and topped with Whipped Cream, Waffle Cone, Unicorn Pop, and Sprinkles in a Chocolate covered mug dressed in Popcorn. It was so fancy!!
Sugar Factory also offers spiked adult beverages made with premium spirits, including Sugar Factory's signature 36-ounce alcohol-infused smoking candy goblets. These drinks can also be made into mocktails.
S'mores (₱ 380) – You'll want to cozy up next to a campfire as you sip on this
Lollipop Passion (₱ 1600) – A wonderful mix of melon, coconut and pineapple to create a taste sensation no one will be able to resist! For the final touch, this yummy goblet is garnished with lollipops.
Here are the owners pouring out the famous goblet drinks…
Chrizette Gutierrez – Managing Partner
Fergus Lao – Director
April Pascual – Director
Nina Lao – Director
Roman Mojica – Director
The Sugar Factory Desserts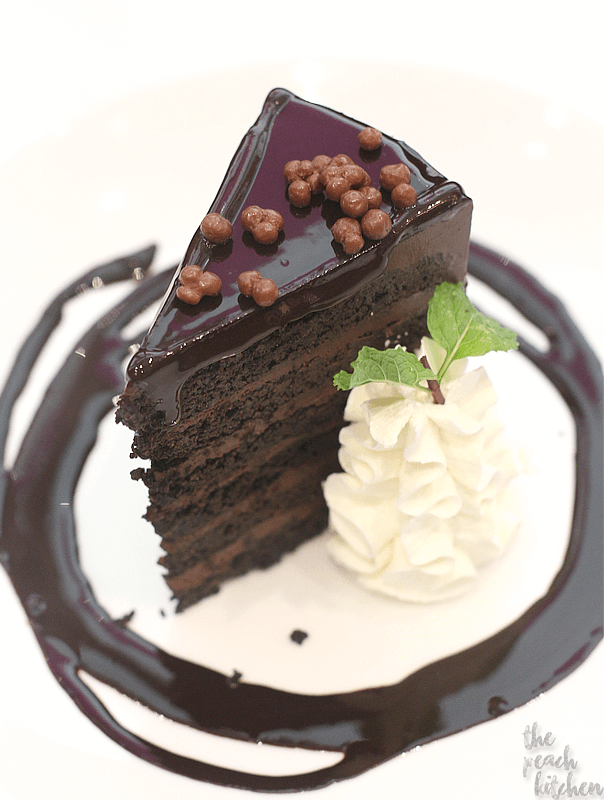 Their Chocolate Cake (₱340) is one of the most delicious (and pretty) chocolate cakes I've tired– it's moist, dense, fudgey, and served with whipped cream and chocolate sauce.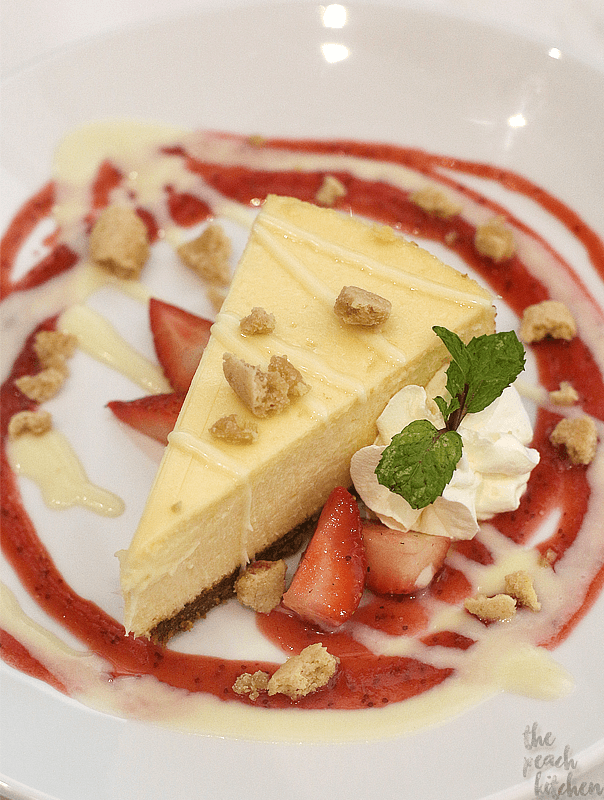 The White Chocolate Cheesecake (₱415) the creamiest I've tried too! It is topped with Fresh Strawberries, Cookie Crumbs and White Chocolate Ganache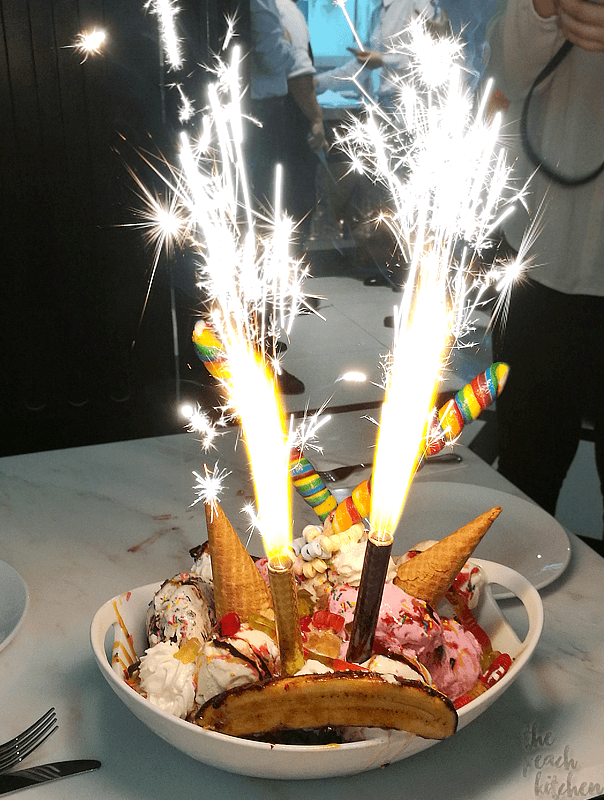 The finale was the World Famous Sugar Factory King Kong Sundae (₱2,900) composed of 24 Scoops of Ice Cream covered with Hot Fudge, Caramel and Strawberry Sauce, Sliced Bananas, Toasted Marshmallows, Reeses's Pieces, Chocolate Chip Cookies, Crushed Waffle Cones, Gummi Bears, White Chocolate, Strawberry Shavings and Toasted Walnuts with Whipped Cream, Giant Lollipops and Sparklers on top!
I had such a great time at Sugar Factory and I'm planning to back with my family next month so I can try those that I wasn't able to try.
Sugar Factory American Brasserie is located at Unit GF5, G/F Shangri-La at The Fort, 3rd Avenue Corner 30th Street, Bonifacio Global City