This Coconut Black Forest Oatmeal might look like dessert for breakfast but it surely packs a healthy punch….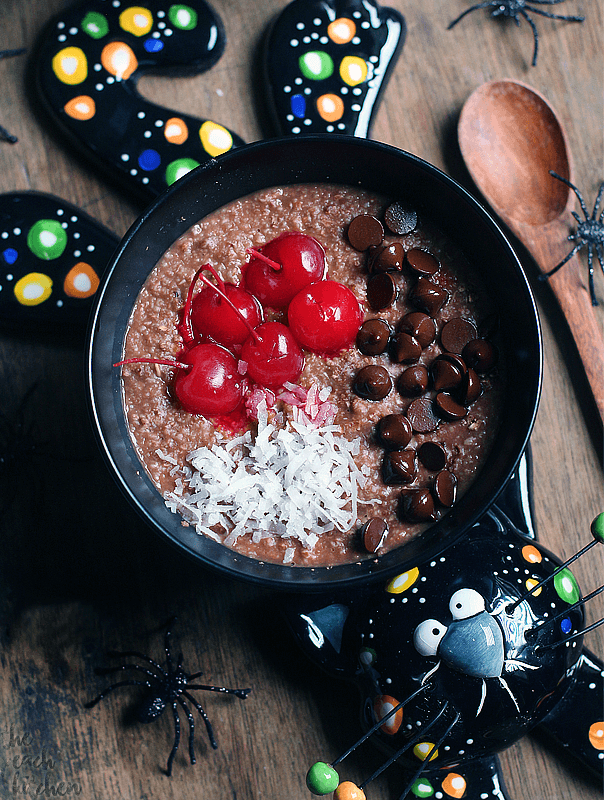 …. And that punch is what I need all day for following Twinkle, doing the laundry, taking Ykaie to and from school, preparing meals and baon, running errands, and doing online work.
Oatmeal has always been know to fuel up and boost productivity because it's a great source of carbs and protein and it is rich in fiber, vitamin B, and minerals.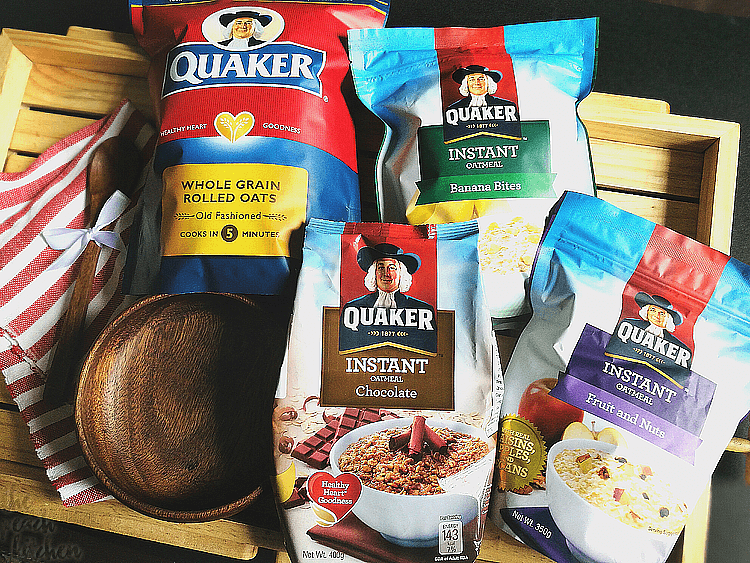 So thanks to friends from Quaker for sending some oatmeal love! We're avid buyers of Quaker oatmeals but we always buy Rolled Oats which, most of the time, goes into making granola, overnight oats, oatmeal cookies and other oatmeal recipes.
It's my first time to try the flavored instant oatmeal. So what else do I try first?! Chocolate, Of course!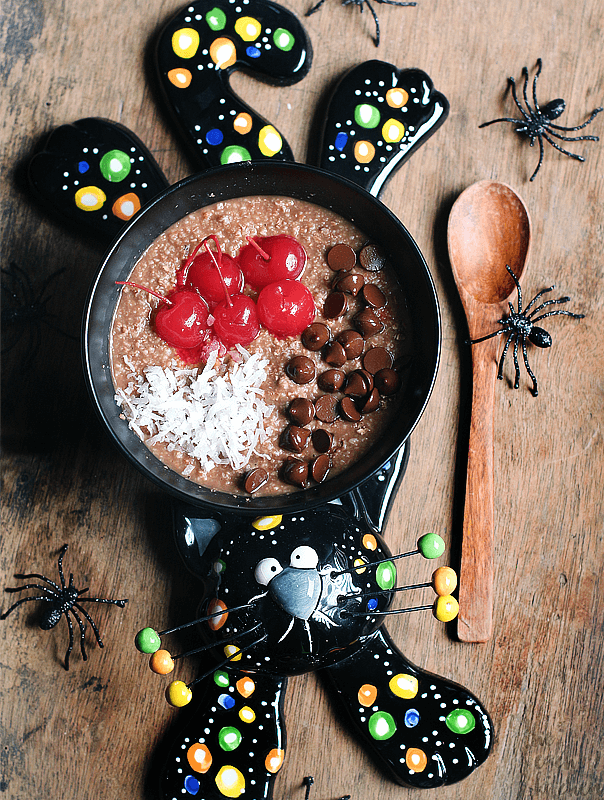 I added some cherries, chocolate chips, and some tender coconut flakes. Tada!!! Coconut Black Forest Oatmeal for breakfast! I know, I know, not the healthiest of oatmeals but definitely one of the yummiest.The flavor kinda reminds me of Halloweens and black cats too!
I do hope I find fresh cherries next time…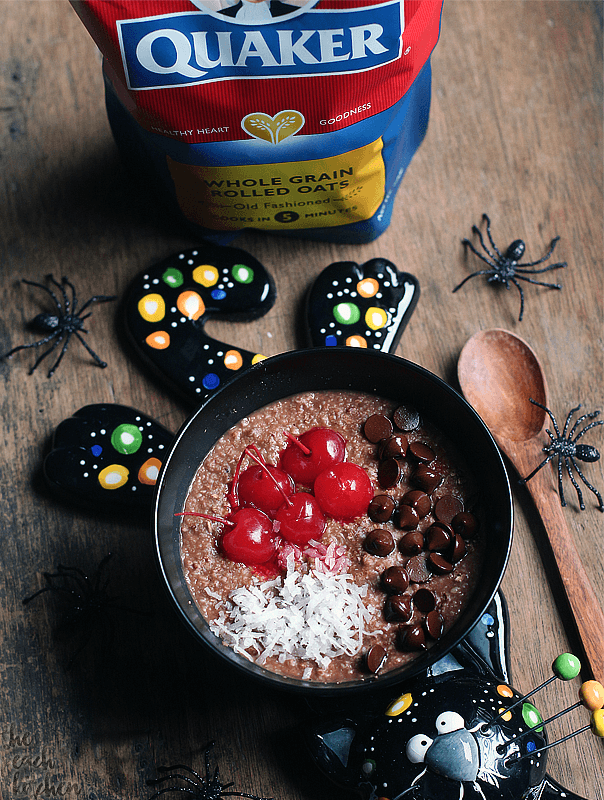 Have you had some oats today?
To know more about Quaker Oats, drop by www.quakeroats.ph
♥If you make this recipe, be sure to snap a photo and tag @thepeachkitchen on Instagram (OR hashtag it #thepeachkitchen). I'd love to see what you cook!
Print
Coconut Black Forest Oatmeal + Quaker Oats
¾ cup

Quaker Instant Oatmeal Chocolate

1 cup

non-fat milk or water

5

pieces of cherries, fresh or bottled

1 tbsp

chocolate chips

1 tbsp

coconut flakes
Instructions
Combine hot milk or boiling water and Quaker Instant Oatmeal Chocolate in a bowl.
Stir well until desired consistency, if it's too thick for yo add water, add more oatmeal f it's too thin.
Top with cherries, chocolate chips, and coconut flakes.
Enjoy