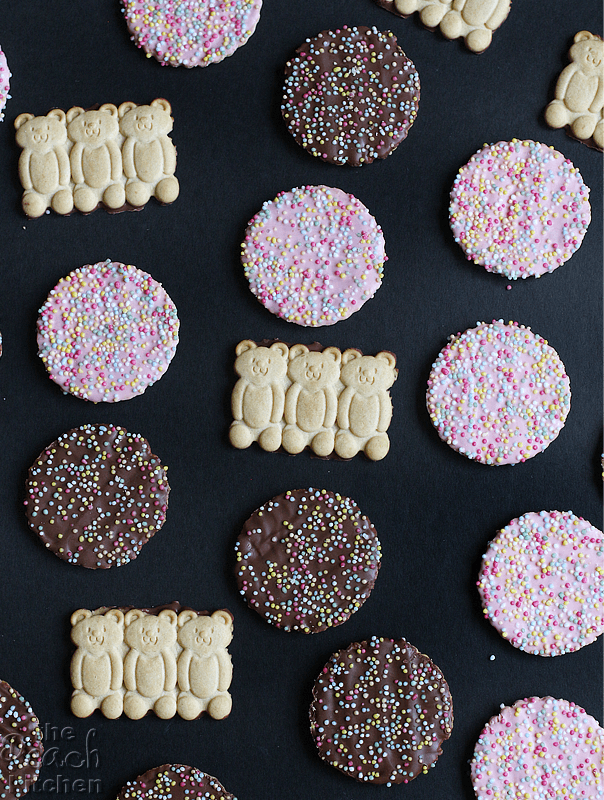 A few months ago, sis handed Ykaie several pieces of cookies in a ziplock bag. It was chocolate frosted and topped with colorful sprinkles. Ykaie and I both thought it was too cute to eat and I thought she should just take it to school for snack. She agreed but told me we should try one 'cause it looks so yummy — and she was right!.
We ended up up eating it that afternoon with a glass of cold milk.
After finishing all the cookies in the ziplock bag, I went over to sis's and asked what were those cookies. I wanted to buy more, obviously. Turns out it was Griffins Cookie Bear Hundreds and Thousands in Chocolate.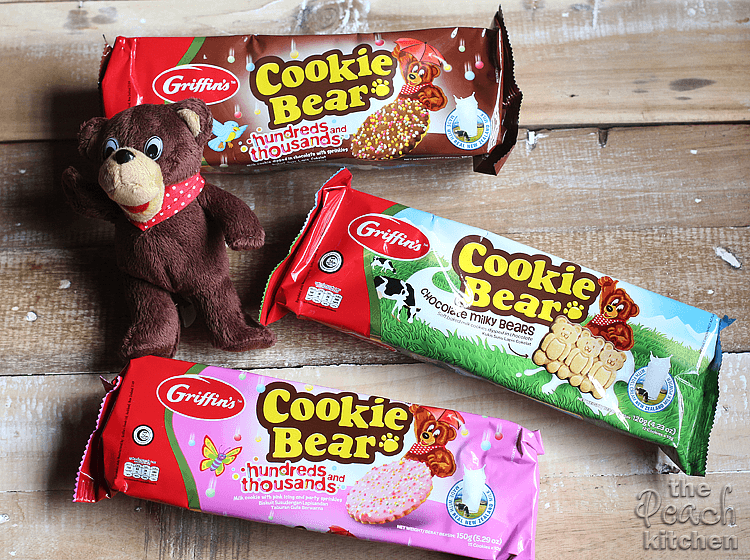 Cookie Bear biscuits are baked by Griffin's, New Zealand's Favorite Biscuit Bakers. It was founded by John Griffin, a humble flour miller over 150 years ago. Griffin's is now New Zealand's number one snack food manufacturer and selling over 300 products from its two manufacturing facilities in Auckland, New Zealand.
These cookies are all lovingly baked with real New Zealand milk which you can taste in each bite.
It comes in two varieties and are available for ₱100 per pack:
Griffin's Cookie Bear Chocolate Milky Bears which are snappable bear-shaped milk biscuits dipped in yummy chocolate
Griffin's Cookie Bear Hundreds and Thousands which are milk cookies with colorful party sprinkles on top of pink or chocolate icing.
Do you know what's Ykaie's favorite? She has none because she loves all of them!
Twinkle is starting to love them too! They're milky, chocolatey, and just plain scrumptious!
Have you tried Griffins Cookie Bear? Which one is your favorite?