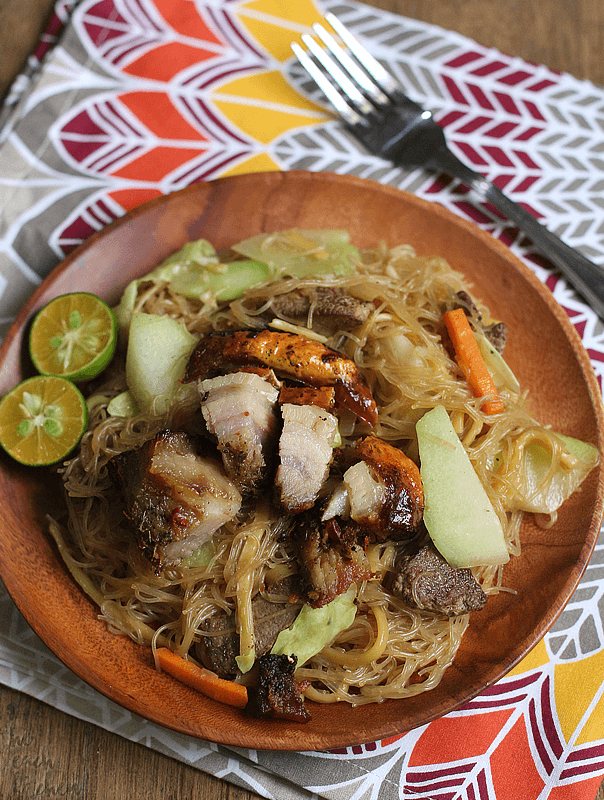 Today is a holiday but somehow it doesn't feel like one to me. I started my day like the usual — early with a cup of coffee, typing on my laptop on the dining table, and with the tv on at the local early morning show.
This is the last day of the long weekend but I don't have any plans.. no plans at all to go out. I wanted a lazy day — that's what we all want because tomorrow we won't have any excuse to sleep in as school starts again.
A few weeks ago, a motorcycle arrived in front of our house bearing gifts — Bai's Boneless Lechon Cebu. I could feel the excitement coming from inside the house as the delivery man handed me two boxes of boneless lechon. My family loves lechon! They live for crackling skin and flavorful lechon sauce!
Opening the box of Bai's Boneless Lechon, Ykaie eagerly searched for the lechon sauce but there was none. Just like the famous lechons from Cebu, this is a lechon you eat without the sauce because it doesn't need any. It is well seasoned, the meat is so flavorful, you can detect the taste brought about by lemongrass and other spices.
With its meat tender and juicy on the inside but its crackling skin is so crispy and crunchy on the outside, we easily finished one of the lechon rolls. It goes so well with steaming hot rice! I even shared some with sister and my tita.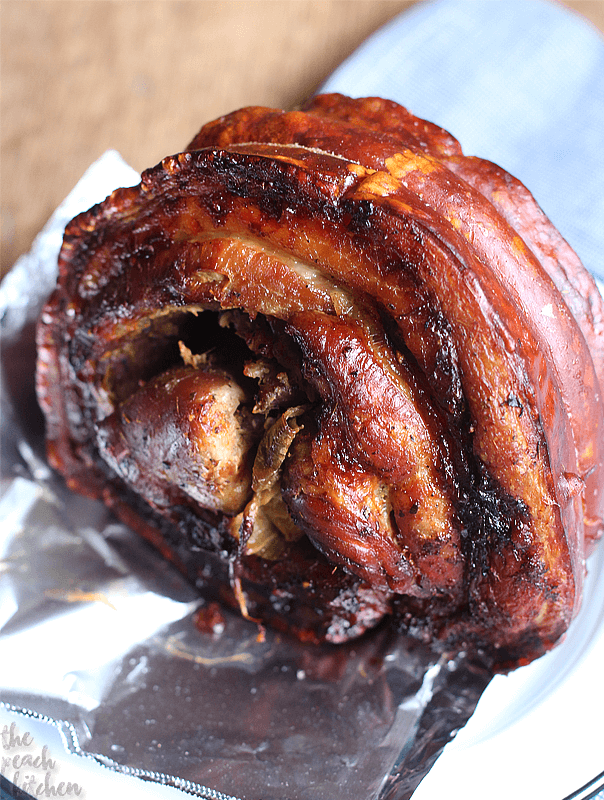 One of the lechon rolls went into the freezer. This I took out later to be put on top of freshly cooked Miki Bihon. I heat it up in the oven and surprisingly, the meat was as tender and juicy and the skin as crackling skin as crunchy as the day it was delivered.
I guess that's what happens when you're really meticulous about the ingredients that goes in your product– in their case, they only use the freshest spices and good quality pork belly which comes from a Canadian company.
No wonder this humble lechon from Alabang became popular and well-loved even after just a short period of time. I do hope they open up more branches and one here in the North so we can order anytime we want.
Here are the sizes of their lechon and the prices:
Family (1kg) –  ₱675

Barkada (2.5kg) – ₱1700 good for 10-15 pax

Party (3.8kg) – ₱2700 good for 20-25 pax
Bai's Boneless Lechon comes in two flavors: original and spicy. If you want it spicy, just add ₱100 and ₱150 flat delivery charge within Metro.

To order, you can call 405.1949 and 0917.582.5333
To know more about them, follow Bai's Boneless Lechon Cebu on Facebook
I so love a bit of that crispy skin and tasty meat with this equally flavorful pancit Miki Bihon.
♥ If you make this recipe, be sure to snap a photo and tag @thepeachkitchen on Instagram (OR hashtag it #thepeachkitchen). I'd love to see what you cook!
Print
Miki Bihon Con Bai's Boneless Lechon Cebu
250g

ricestick noodles (bihon noodles)

125g

egg noodles (miki noodles)

4 tbsp

oil

4

cloves garlic,minced

1

medium onion, chopped

1

carrots, jullienned

1/2

cabbage,shredded

1

small sayote, sliced

200g

chicken or pork liver sliced

3

chinese sausage,sliced

4 cups

stock

6 Tbsp

soy sauce
freshly ground pepper
salt
additional stock or water
calamondin/calamansi for garnish
Instructions
Blanch the egg noodles and set aside
Soak the dried noodles in water for 10 minutes to soften and set aside.
Heat 2 tbsp oil in a wok and fry the liver for about 1 minute. Fry it longer and it will harden. Remove from pan and set aside.
Remove half the leftover oil from the same wok, Sauté half of the garlic and onion until translucent. Add the vegetables: sayote, cabbage, and carrots. Add 1/4 cup of the stock and let it steam until vegetables are done but still crispy. Season with salt and pepper, remove from pan and set aside.
In the same wok, heat remaining oil and sauté remaining onion and garlic.
Pour in stock and season with freshly ground pepper. Simmer for a few minutes then add the noodles.
If there is a stock left from the vegetables,add it in.
Pour in soy sauce and toss until it's cooked.At the end there should be no sauce left but the noodles should still be moist, cooked but not soggy.
Mix in the stir-fried liver and veggies.
Top with sliced Bai's Boneless Lechon Cebu and serve with calamansi on the side. Calamansi is to be squeezed into the Miki Bihon before eating.