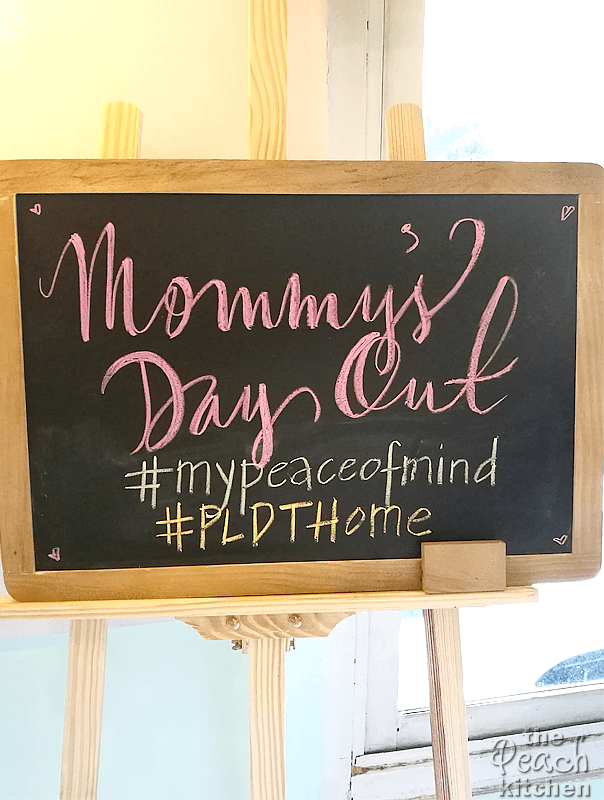 What are the things that I love about being a mom? Well, when you're a mom there's chaos (at home, especially if you have no helper), and craziness. But in between those two things there are sweet moments, lots of love, little hugs and kisses, warm embraces, and a whole lot of affection when you hear the word "mommy" being called. That's what I love about being a mommy.
Mommy's Day Out is an intimate event for mommy bloggers and media moms held at Stacy's in BGC. It was hosted by celebrity moms Isabel Oli and Denise Laurel. Other celebrities like Camille Prats and Issa Litton also graced the event.What I love about the event is that there were lots of "chika" time. It was fun talking about a lot of things with fellow moms. Popular parenting sites and apps, house rules for gadgets and the internet, favorite gadgets, parenting concerns and solutions, were the highlighted topics among others. Well, let's face it we're in the digital age and no matter how much we try to avoid it– we can't. What we should do is to be really good Digital Managers (naks! this is one of the words I learned at the event).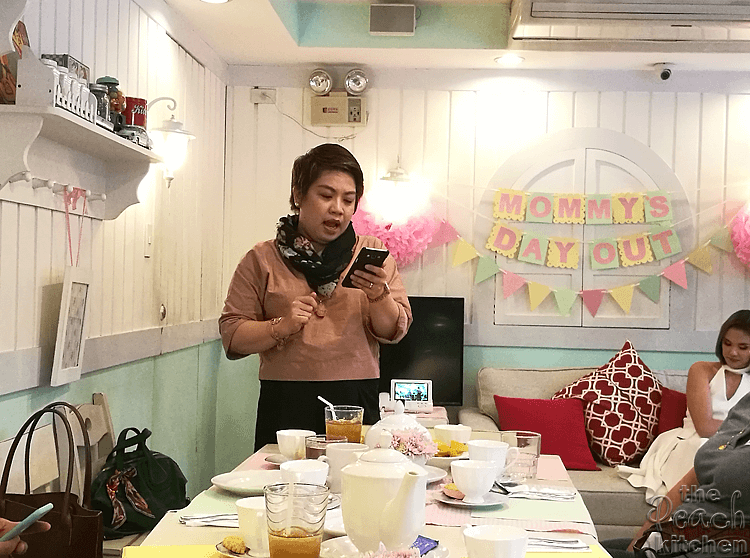 It was really wonderful that we got to know renowned psychologist, guidance counselor, lecturer and author Michele S. Alignay. She gave us advice and explained the role and relevance of technology in managing the family and the home in this digital age. I learned that we, as parents are the Digital Managers and our kids are digital natives — we should be knowledgeable about child development and their digital diet to be able to make the most out of our family life.
These are the TIPS I've learned from her.
There should be an Internal Regulation to develop internal discipline.
Check the content of what your children are watching, it should be  developmentally appropriate.
Train kids to be media literates. They should know how to Reflect (How does this affect them?) and Act ( How can I help?) on what they see on social media.
Balance digital time and unplugged time.
Don't allow boredom and encourage creativity.
Co-engage with your kids.
Choose Quality Content.
Raise responsible digital citizens.
There should be External Regulation – Set guidelines for your kids like 2 hours of online time per day, gadget free zone.. etc.
Family Security is the key.
Since we are talking about family SECURITY, PLDT Home has the products to keep you always connected with your family. It will  give all the moms out there peace of mind knowing they can check on their children and communicate with them even when they're not home.
PLDT Home Telpad and PLDT Home FamCam
PLDT Home FamCam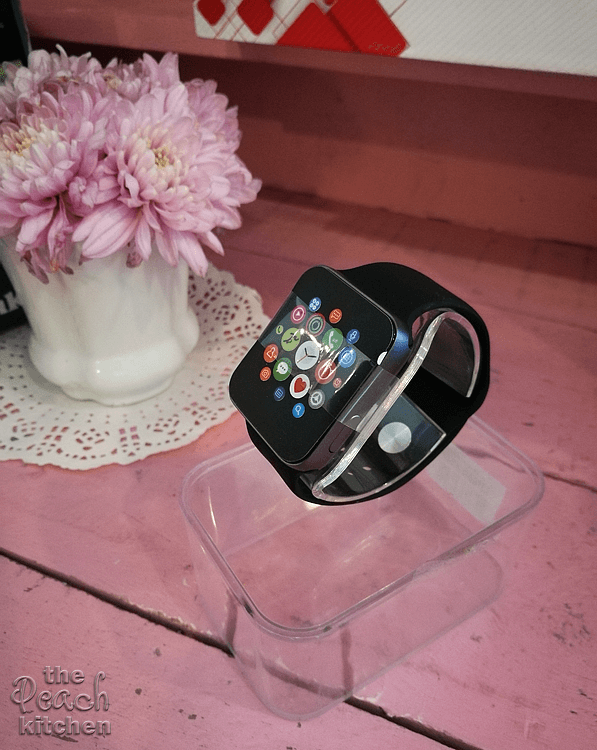 PLDT Home Smart Watch
We were able to try out these products at the experience zone during the event..
The FamCam  is reliable home monitoring system best experienced with powerful connection from PLDT Home Fibr. It lets you check what's happening at home and alerts you when there's motion and noise.
The Smart Watch  is just coolest gadget for kids that lets them send and receive calls, listen to music, take groufies via remote, plus it sends out an alarm to you if they go beyond a specific place like your home or school.
The FamZone is device that helps monitor and control kids' internet activities. It's the top parental control device. Other features include: Time Setting, Sleep Time, Website restrictions, and Manage customized profiles.
I should get these whole package for #MyPeaceOfMind so whenever I go out on errands or attend events, I could check in on my kids as frequently as I want. I can make sure that Ykaie doesn't leave school or stray too far away from our house when she is playing with her friends. It will give me one less thing to be worried about which is the ost important thing in my life right now — my family.
Thank you so much PLDt Home for a wonderful Mommy's Day Out!
To know more about these products, drop by the PLDT Home website.
Get your FAMCAM for P499/month with your PLDT Home DSL or PLDT Home Fibr broadband! Learn more here: pldthome.com/famcam
Surprise your kid with a cool Smart Watch for only P199/month. Learn more here: pldthome.com/smartwatch

FamZone is coming out soon. FamZone Box will be available at ₱299/month. FamZone app will be available at ₱149.