Our initial plan was to have breakfast at IHOP last Sunday. We didn't actually have any "plan" that day and that spontaneous breakfast thing was just decided the moment I blurted out the word IHOP. It took quite a while before all of us can take a bath and get ready. By the time we arrived at UP Town Center, it was lunch time.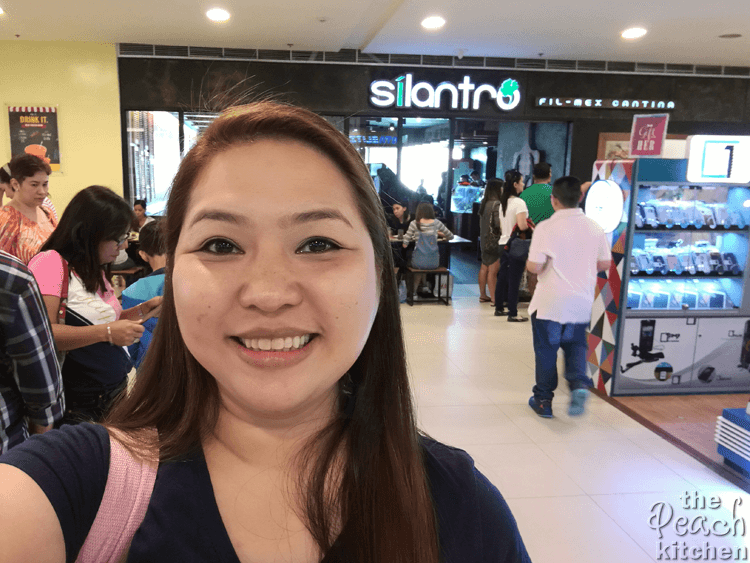 That was when we decided to let go of the IHOP idea and fall in line at Silantro Fil-Mex Cantina. peanutbutter♥ and I have been wanting to try this place but it was always full of people and you have to get in line before you could secure a seat. We were #15 in line at 10:45am. Silantro opens at 11.
And so, I had plenty of time to practice how to take a selfie and a groupfie. To all of you who don't know, I only learned to take a selfie recently. I prefer to be the photographer but then I realized I wanted to be with my family when I look at their photos….hence,you know.  I still have a long way to go, though.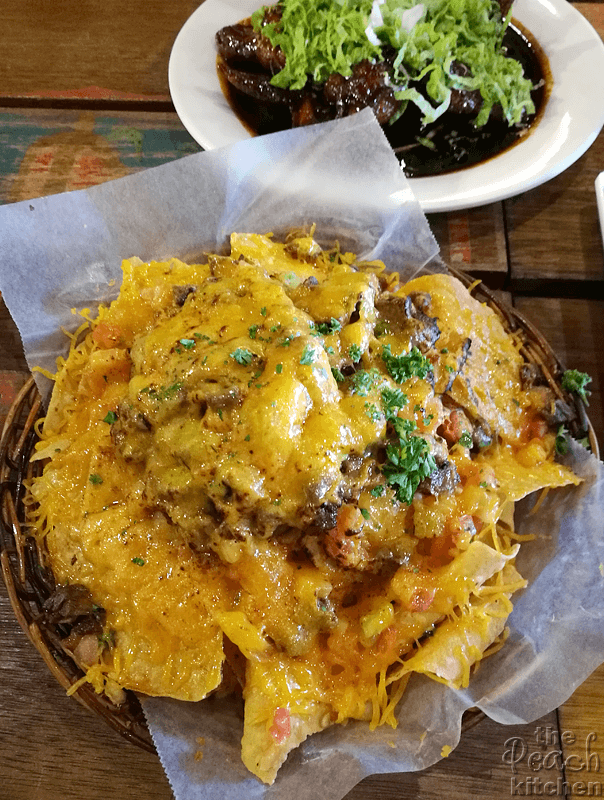 Anyway, we got to order while we were waiting for a table. So our food came in after just a few minutes after we sat down. We had the Beef Nachos (₱180), one of their bestsellers. I was expecting the usual plate of nachos but boy, was I wrong. The nachos that came in was completely covered with melted cheese and topped with smoky steak chunks instead of the usual ground beef. It was so good too, I think I could easily finish off that hefty serving.
Together with the Beef Nachos is another bestseller: the Calliente Wings (₱180), flavorful spicy wings topped with shredded lettuce. We ate this as appetizer but I could imagine the sauce would be so good with rice!
peanutbutter♥ had the Lamb Chops (₱350) which I though would come with just a small slice of lamb. Was I wrong! It came with two big slices of lamb chops on a sizzling plate with mashed potatoes on the side.
Ykaie was very happy with her Grilled Pork Chops (₱210) as well because it had two pieces of pork chops instead of one.
I had the Grilled Marlin (₱240) which you have to order too if you're trying to avoid meat. It's super yummy!
Sis and Rome both ordered Silantro's Pork Ribs but I wasn't able to take a photo because Twinkle wanted to walk around the mall.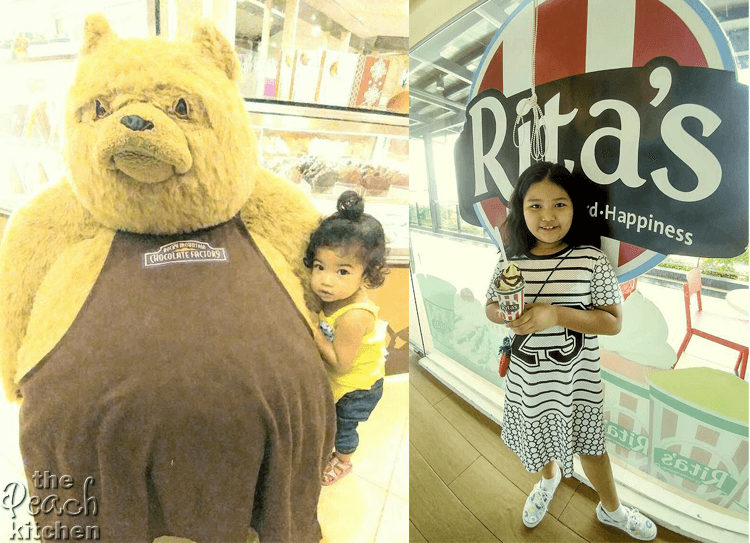 Dessert was Rita's Ice and expensive chocolates from Rocky Mountain Chocolate Factory (yes, nauto ako ni Ykaie na ibili sya ng chocolates.. hehehe..).
Now that I've tried Silantro Fil-Mex Cantina, I'm not wondering why people line-up and wait to get tables there. The food is not only affordable, it's delicious — and the serving is big. I would love to try the other items on the menu and of course get a second helping of that Beef Nachos.
Silantro Fil-Mex Cantina is located at 249, UP Town Center, 216 Katipunan Ave, Quezon City