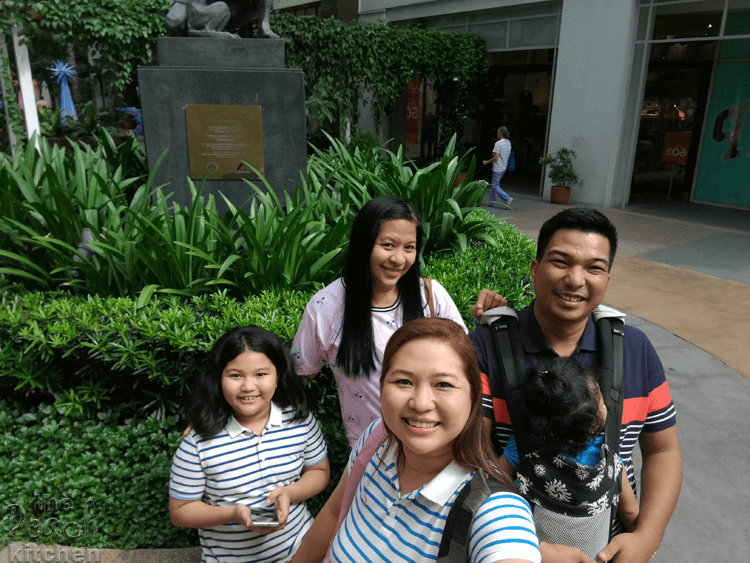 We always look forward to weekends, this crazy bunch of people — especially Sundays. That's our happy family of four — peanutbutter♥, Twinkle, Ykaie, and I  plus my sister who calls herself Anney. There are times when my cousin Rome joins the fun as well, oh you know who he is, right?. But this particular Sunday when we were craving for something that would take us to Vietnam, it's just too bad that he wasn't able to join us because we had such a great meal! We had it at Annam Noodle Bar in Eastwood.
Annam Noodle Bar is the first Philippine branch of the iconic NamNam Noodle Bar in Singapore. They mainly serve Pho and Banh Mi but they also serve other dishes that could enrich your Pho experience. Their concept is "fastfood" in the sense that they offer quick-serving meals. I think it's really cool that you can even watch your Banh Mi being prepared at the Banh Mi Counter.
I love the dim lights, lanterns, and the wooden accents — it evokes a cozy mood and reminds you of its Vietnamese heritage. However, with the way the restaurant is set-up and that clean interior with a touch of industrial, will definitely remind you of how modern it is.
Condiments are within easy reach at the center of each table. There's Vietnamese Chili Sauce, Hoisin Sauce, Fish Sauce, Vinegar, and Seasoning. These are also available for purchase should you want to bring one home.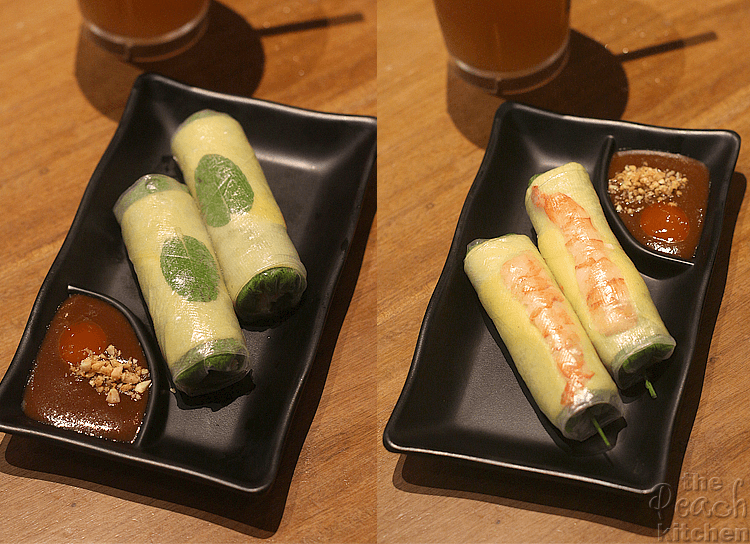 We started with the Vegetarian Southern Rolls (₱170) and and the Fresh Southern Roll with Prawns (₱170). I love fresh spring rolls! They're light, fresh, herby, and flavorful – especially if you dip it in peanut sauce.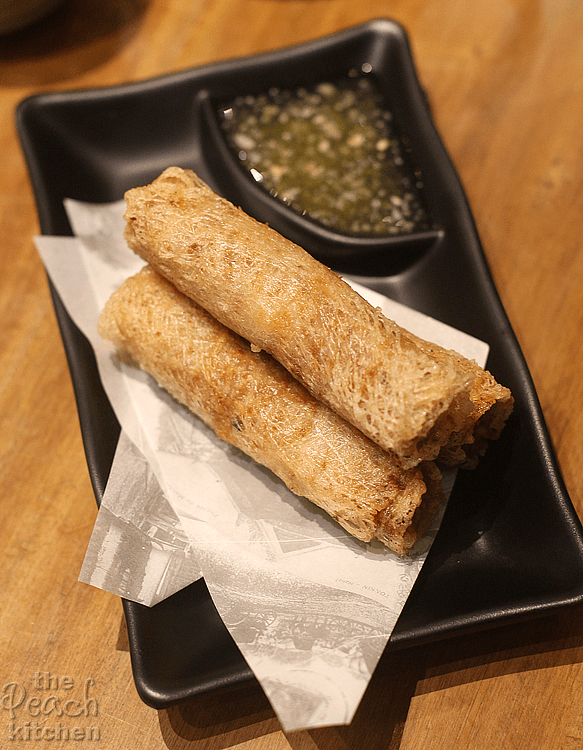 Ykaie easily fell in love with the Crispy Imperial Rolls (₱170). I think it was because it's meatier and has a crunchy texture.
We all loved the Caramelized Chicken Wings (₱210). It was served with crisp sweet skin on the outside and tender , juicy meat inside. I swear I could taste hints of shrimp paste as I take a bite.
Lychee Pandan Iced Tea (₱150) and Pineapple Coconut Iced Tea (₱150)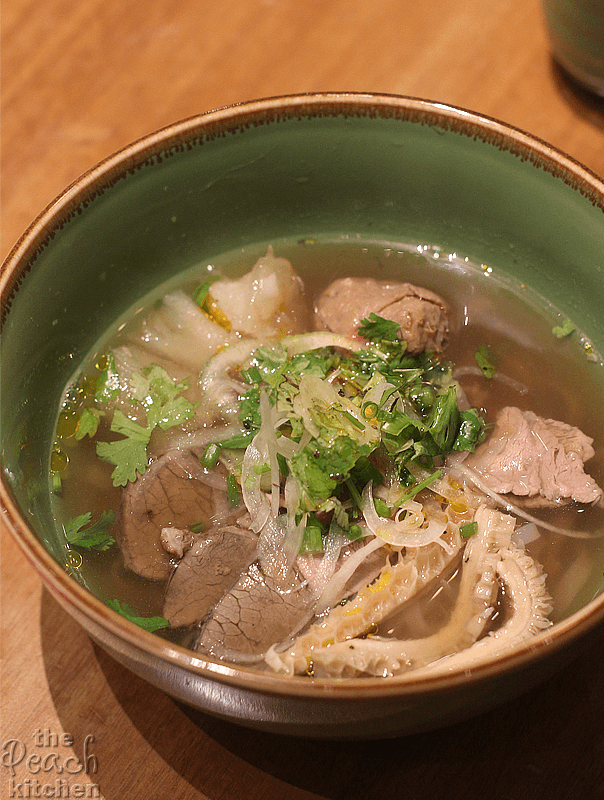 We tried two kinds of Pho. The first one is the Australian Beef Combination (₱380) which has firm rice noodles, tasty beef broth and topped with beef steak slices, beef balls, tendon, honeycomb tripe.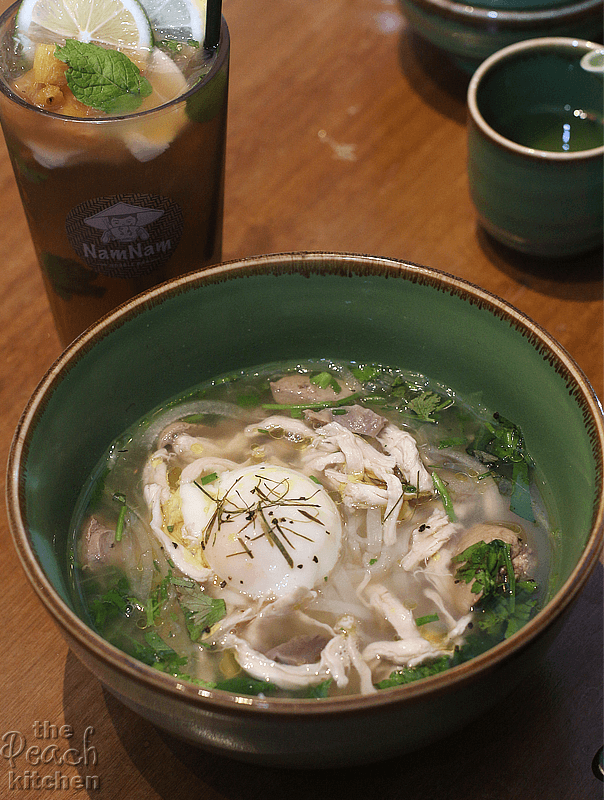 Second is the Pho Chicken (₱290)  which is topped with sliced chicken, soft boiled egg, liver, gizzard.  Innards can be removed upon request if you happen not to like them.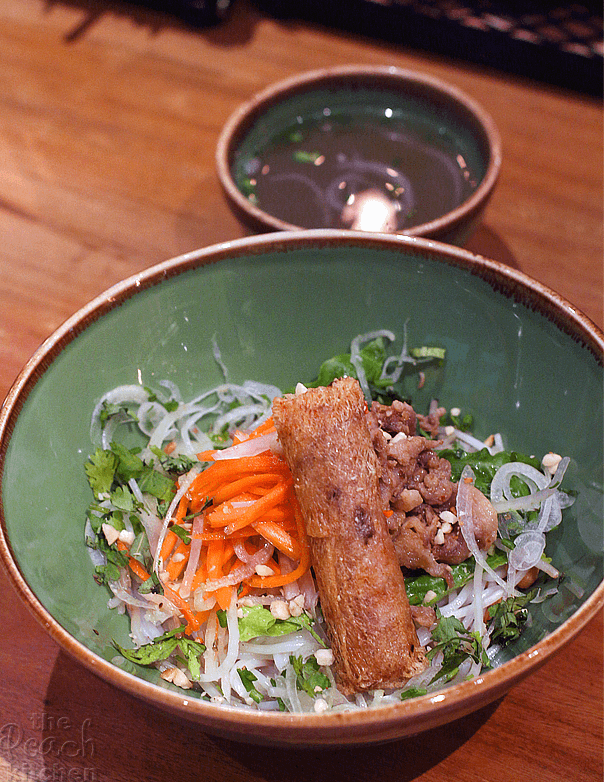 If you prefer noodles without soup, then you should try the Sautéed Lemongrass Pork Noodle (₱320). It has rice noodles, fried imperial roll, bean sprouts, peanuts. It also comes with that flavorful broth but served separately.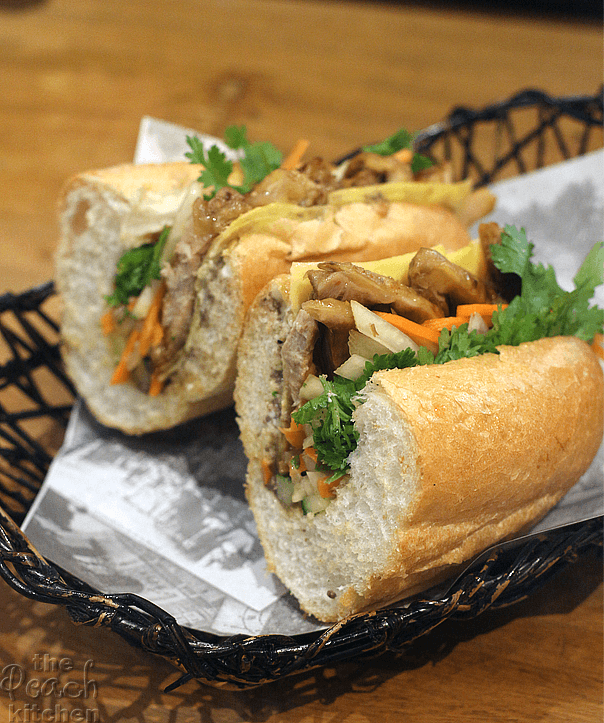 We also had he Chili-Lemongrass Chicken Banh Mi (₱250).I comes with very flavorful lemongrass chicken, egg omelette, and chicken floss — all tucked in a warm bread that's crisp outside but soft inside.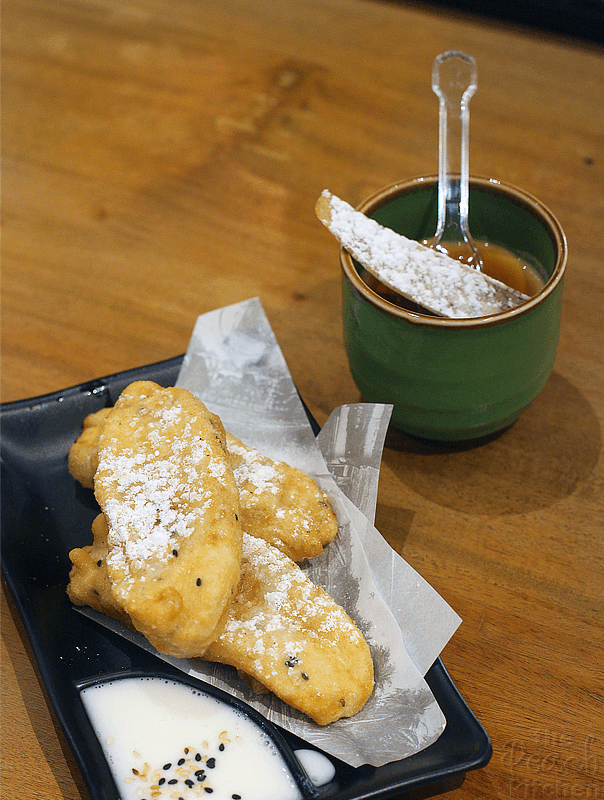 Dessert was Vanilla Pudding (₱150) with palm sugar caramel and Crispy Fried Banana (₱180) with coconut sauce.
peanutbutter♥ and I capped our lunch with Viet Coffee with condensed milk (₱120). I had mine iced and he had hot. Strong coffee, yet sweet enough to end  a meal.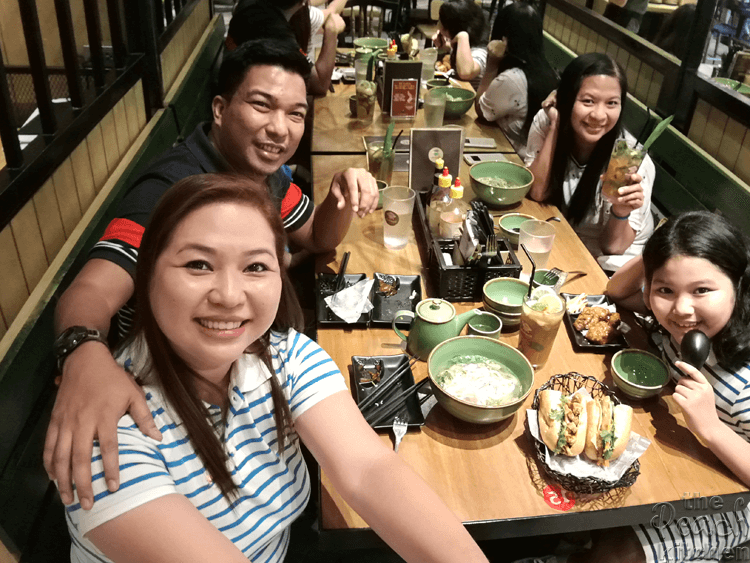 If you find yourself craving for a good Pho and Banh Mi, Annam Noodle Bar is the place to go. I know I'm going back to try the other Pho variants with the gang and get myself a few more servings of the fresh spring rolls.
Annam Noodle Bar is located at Unit 1880-4 Ground Floor, 1880 Building, Eastwood Ave,Eastwood City, Libis, Quezon City.
Giveaway
And because I'd love to share my Annam Noodle Bar experience with you, Annam Noodle Bar and The Peach Kitchen has teamed up to give away ₱1,000 worth of Gift Certificate to one lucky The Peach Kitchen reader.
It's very easy to join, just follow the Rafflecopter below…
Just a few more reminders:
This contest is open to all readers with a METRO MANILA address where prize can be delivered.
Please follow and complete ALL the requirements on Rafflecopter.
There will only be one (1) winner.
This giveaway will start from January 05 , 2017 until January 12, 2017
I will announce the winner on January 13, 2017.
The winner will be notified through the e-mail provided.
Good Luck and Thank you so much for joining!