The last time I've been to Uptown Parade was when Salvatore Cuomo opened it's doors to the public. It's not really a mall that's near where I live so I seldom visit. But I always get excited whenever I do because the restaurants that they have there are one of a kind and can't be found elsewhere.
I did a food crawl on three restaurants there recently. Let me share with you all the yummy things I discovered…
Char Dining
If you are a frequent traveler to and from Singapore, then you must have heard of Char Dining. They are known for their Char Siew, with its tender meat and special sauce with the perfect blend of salty and sweet. I love that it can be served together with the Crispy Roast Pork Belly that gives you that addictive crunch in every bite and the Roast Chicken that's bursting with flavor.
Shredded Duck Noodle Soup (₱250) and Chinese Sausage with Dried Shrimp Fried Rice (₱220)
Butter Prawns (₱420) and Spicy Chicken Szechuan Style (₱290)
Garlic Tatsoi (₱230) and Mango Panacotta (₱120)
My favorites among those that were served (aside from the Char Siew) were the Tatsoi, which I've tried for the first time, the  Spicy Chicken Szechuan Style, and of course, the Butter Prawns. I also loved the Fried Mantau which they serve with condensed milk on the side for dipping.
I was very impressed with Char Dining because the serving of the food is quite big and affordable. I am looking forward to going back soon with my family and trying out the other dishes that they offer like the Salted Egg Pork, Prawn paste Fried Chicken Wings, and the Char Siew Pao.
Livestock Restaurant and Bar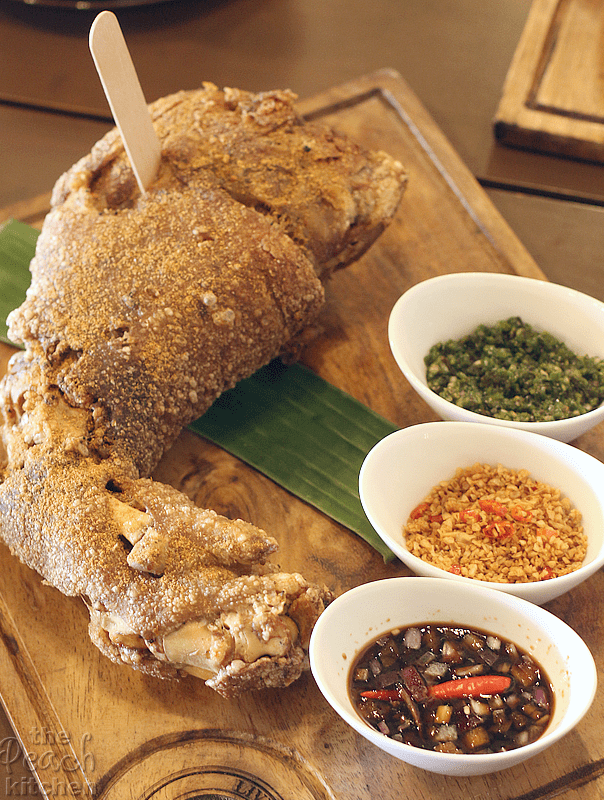 Livestock Restaurant and Bar is known for their Crispy Pata so tender it can be sliced with a popsicle stick. And it has lived up to expectation. I came, I saw, and I conquered this Nuked Crispy Pata!It's spicy, has super duper crispy skin and tender, flavorful meat.
Other dishes that's not to be missed are….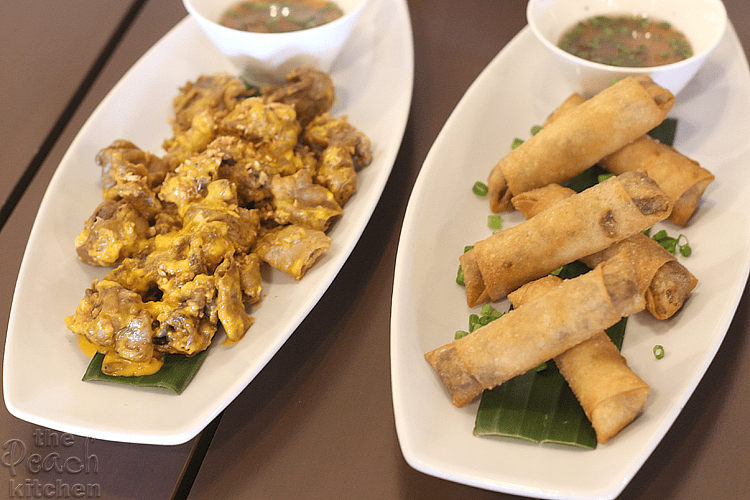 Salted Egg Chicharon, a deadly but delicious appetizer of chicharong bulaklak, intestines, and chicken skin coated with salted egg sauce and Lumpiang Adobo with Kesong Puti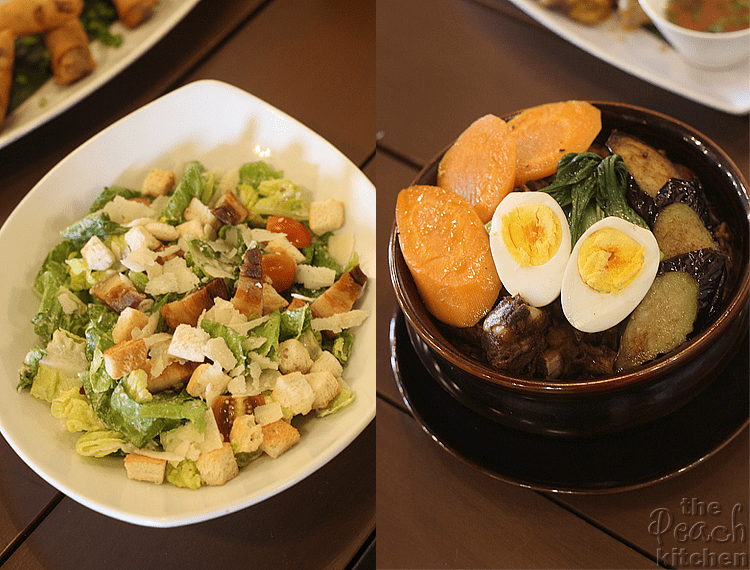 Livestock Caesar Salad, which has lechon kawali bits and Rich Man's Pot which is loaded with 8 treasures ingredients.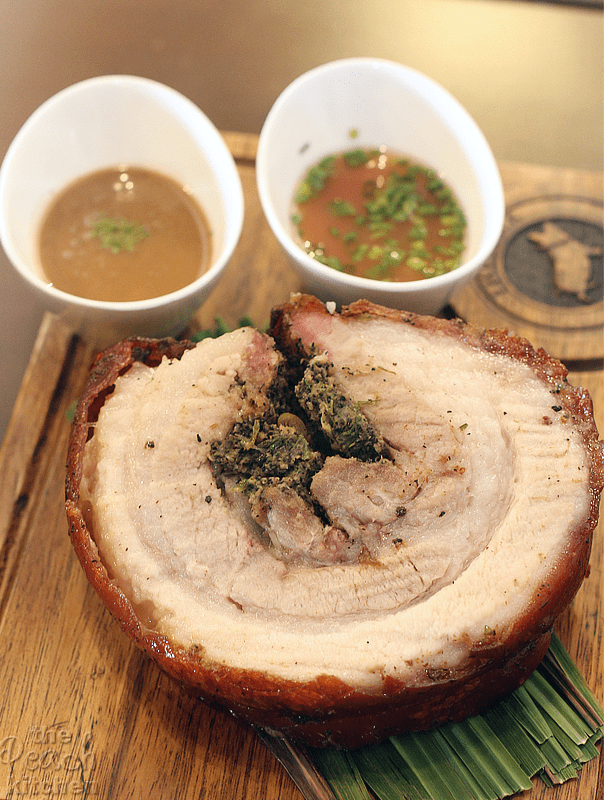 Livestock Crackling Pork Belly that's stuffed with herbs and spices and has super crispy skin.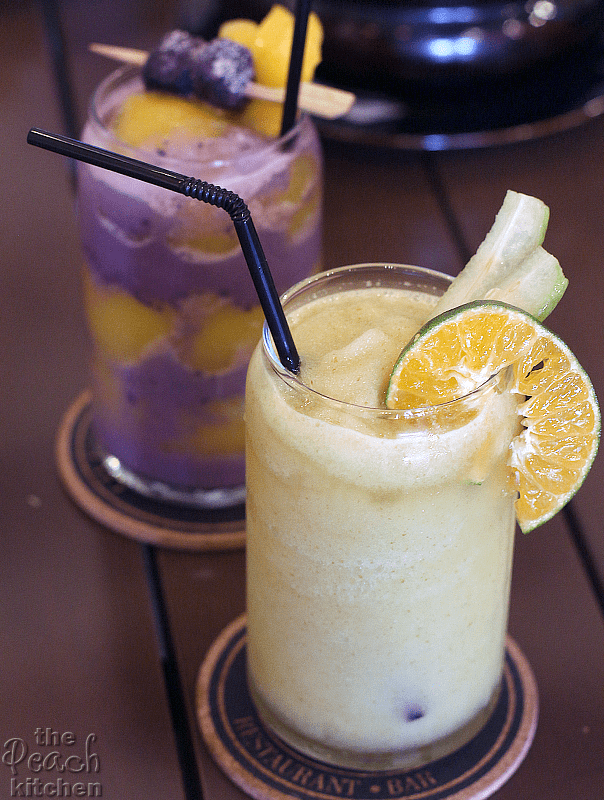 Their drinks are very unique as well. They have Ube't' Mangga and Kahel at Kamias
The Passion Basil Cooler is like a virgin mojito and is very refreshing.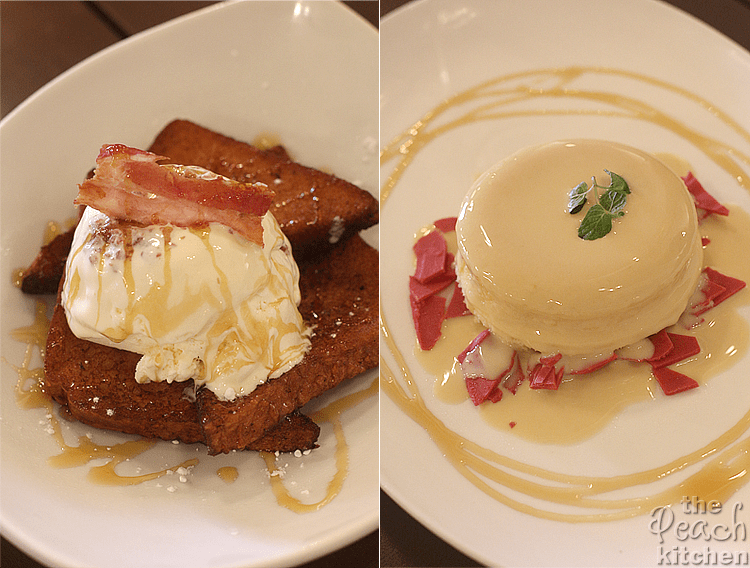 The Bacon Ice Cream French Toast is to die for. Aside from the crispy bacon on top of the ice cream, it is also loaded with bacon bits inside. The Salted Egg Cotton Cheesecake really looks like salted egg because of the red chocolate around it which looks like salted egg shells.
If I wasn't so full from Char Dining, I know I would've gorged on all of these like a madwoman… And I regret that I didn't. I know my peanutbutter♥ would love the melt-in-you-mouth Crispy Pata and Ykaie would be crazy about the Bacon Ice Cream… You'll be too… That Crackling Pork Belly is waiting for you…
Gorda Fil-Mex Urban Cuisine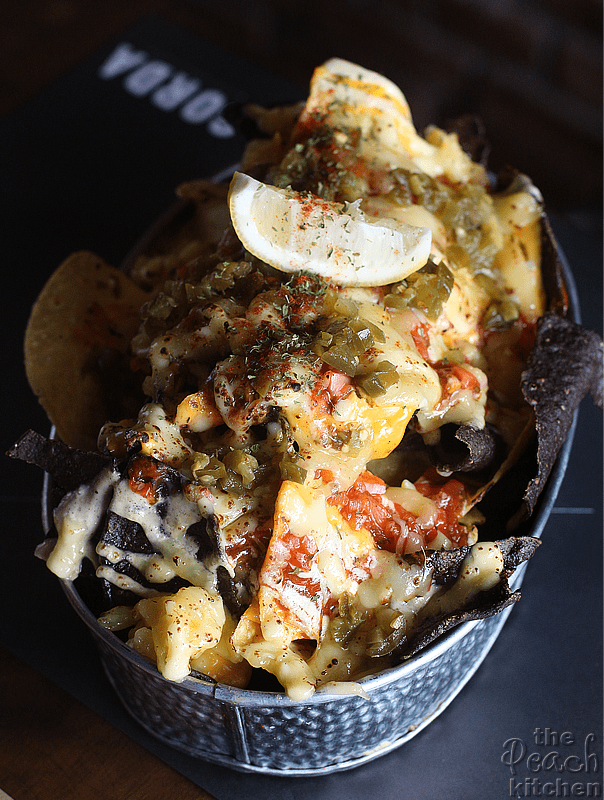 In the urban dictionary, Gorda is the Mexican version of "bae" used by Mexican men trying to be playful with the significant other but the real meaning of Gorda is fat lady. It is named as such as a tribute to their mother by the owners.
But if you'll ask me, I think if a mexican menu marries a pinoy menu then Gorda is their baby… And if you're in love with mexican and filipino food, you just have to try their unique offerings.
This beautiful plate of Mama's Nachos is composed of Spiced Beef Estofado, Trio Local Keso Sauce, Ensalada, and Jalapeño Atsara.
This Chicken Inasal Burrito Bowl is off the menu but you can order it… just like a deconstructed Chicken Burrito.
Aside from these two, other items on the menu include: Fajitas, Ensalada, Tacos, Quesadillas, and Soup.
I can't wait o go back to Uptown Parade and treat my family to any of these three restaurants. I know it will be hard to choose which one to try with them first…
Char Dining, Livestock, and Gorda are all located at 2/F Uptown Parade, BGC