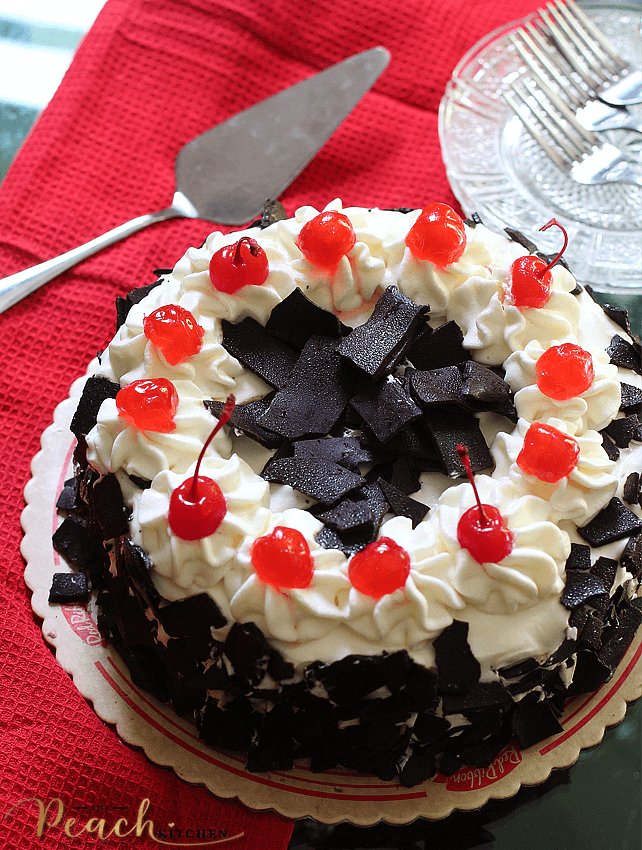 We all know and love Red Ribbon. Whenever there's an occasion or even just a craving — it's our go to bakeshop to buy our favorite cakes. One of our favorites is the classic and timeless Black Forest. This classic treat is a favorite because of its moist chocolate cake and combination of cream and cherries tucked in between its layers. A delight from inside out, the cake is coated with chocolate shavings on the side, crowned with cream, and topped with plump red cherries.
It looks elegant and tastes fantastic.
Red Ribbon applies its mastery of flavors in creating cakes that taste as good as they look. It takes dedication to learn the right techniques, discover the right blend of ingredients, and achieve the ideal form and design. They say it's the process of genius; Red Ribbon calls it "The Art of Delicious."
"Red Ribbon elevates the Filipinos' cake experience with Cappuccino Creme, Black Forest, and Peach Mango Symphony. Those who will try these creations can expect refined flavors and a satisfying serving of indulgence," said Kent Mariano, Red Ribbon Marketing Head.
As a matter of fact, while I was taking a photo, Twinkle can't wait to get her hands on this Black Forest Cake… after two shots, I gave up and allowed her to get the chocolate shavings and the cream. Then gave her small slice afterwards…
Aside from Black Forest, cake lovers will surely be captivated by the beauty of the Cappuccino Creme. A chocolate cake dusted with cocoa and coffee, this cake creation gives a whiff of boldness from underneath its elegant design. The coffee-inspired cake is finished with a latte-art pattern and a delicately sweet flower resting on top. Each bite of the Cappuccino Creme delights with its uniquely smooth mouthfeel and refined coffee flavor.
Peach Mango Symphony offers something light and refreshing to cake enthusiasts. The peaches glazed in mango syrup adorn its layers of white chiffon and offer a filling serving of sweet tangy goodness. Its sprinkle of chocolate around the base and surprise bite of cherry right at the center make this playful creation a perfect complement for those off-the-cuff occasions, relaxed gatherings, and spontaneous servings of indulgence.
Discover Red Ribbon's Cake Creations and delight in its exquisitely designed flavors. The gush-worthy cakes are available in all Red Ribbon branches nationwide. Get the Cappuccino Creme and Peach Mango Symphony for ₱585 and the Black Forest cake for ₱565. Join the conversation online by using the hashtags #RedRibbonPH, #CakeCreations and #ArtOfDelicious.