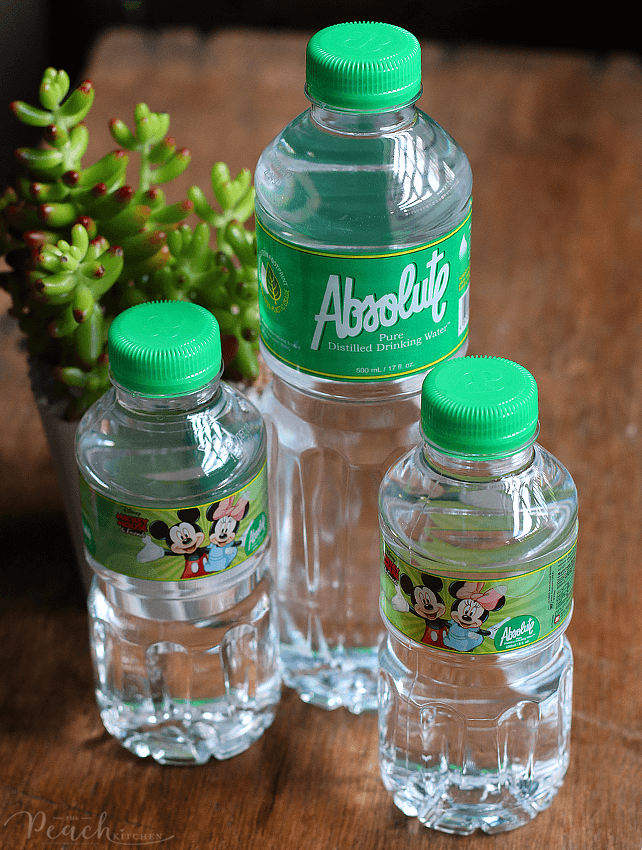 It was in May 8, 2011 when I wrote this on the Notes section of my Facebook Page:
Saludo talaga ako sa mga nanay dahil yan ang pinaka-mahirap na trabaho sa buong mundo..

Ang nanay ang may pinakamahirap na trabaho sa balat ng lupa. 24 hours a day, 7 days a week, 365 days a year. Matindi pa sa doktor dahil walang day-off at 24 hours on call. Parang endorser ng Vitamins, "bawal magkasakit". Parang OFW na minaltrato- walang sweldo, walang bakasyon, walang leave, bawal umabsent. Walang benepisyo. Walang medical, dental o kahit na ano pa mang insurance. Walang holi-holiday. Di pwedeng mag-reimburse ng expenses. Walang promotion at di pwedeng mag-reklamo. All-around din ang trabaho na ito: Nurse, sekretarya, organizer, planner, taga-kumpuni ng sirang-laruan, mananahi ng sirang damit, taga-tikim ng pagkain, taga-buhat, at higit sa lahat, janitor. Kaya dapat dito ga-kalabaw ang lakas mo…at ang trabahong ito ay panghabang-buhay.

Take Note: Wala na ngang sweldo ikaw pa ang magpapa-sweldo. Magbibigay ng baon, pambili ng chichirya, laruan, incentives, tuition fee at iba pa. And when you die? you have to give whatever is left.

The oddest thing about everything is that you actually enjoy them. Kung pwede lang na doblehin mo pa yung mga ibinibigay mo, dodoblehin mo. Masarap kasi yung feeling.

I felt closer to my mom when I became a mother. You won't understand how a mother feels until you become one. It's a sacrifice, it's a blessing, it's contentment, it's BLISS….
And I couldn't put it any other way. Being a mom is a full time, never ending job. It makes you go through different kinds of challenges all through out the day. Every. Single. Day.
As you all know, I have two makulit kids: Purple, 10 yrs old and Periwinkle, 2 yrs old. With their difference in age, also comes the difference in levels of challenges…
Since Purple is now a tween, she's at the age wherein she's exploring and is interested in all kinds of things. When the 'slime craze' hit tweendom, all she wanted to do was create different kinds of slime. (My gah, meron pala nun?) Apparently, there was crunchy, buttery, and stretchy slime. As a mom, I want to encourage her to unleash her creativity so I make sure to support her hobbies. These days, it's making homemade squishies. I love that she always finds a way to include me in whatever she's interested in. She asks my help in cutting and coloring her squishies.
And of course, it's such a win when we finish a couple of new ones — the latest being watermelon and soda squishy. We always celebrate with a yummy merienda after — like her favorite sandwich and of course, a cold bottle of Absolute, the #1 distilled drinking water.
Do you know what Musica.ly is? I just found out what it is from Purple. Apparently it is a global community (much like Facebook) but you create short videos and share it with everyone. She sings there, do short clips with her cousins — all kinds of kalokohan… So that's why there are times in the day that songs play in loops at kumpas ng kumpas si Purple — she's making a video clip. Instead of being irritated, I watched her clips and gave her input on what else she could do to make it more awesome or funny than it already is. The result? I now have a couple of short cameos in two of her vids. LOL!
With the Summer heat, I always remind Purple to drink more water. Even though she is a big water-drinker here at home, sometimes when she's out with her playmates, nalilibang sya and she forgets. To make sure she stays hydrated, I put several bottles of Absolute Disney in the fridge and give it to Purple after a few minutes of playing. I also give some to her friends so playtime is more enjoyable. Active play is one of the ways I get her to exercise so I absolutely encourage her to go out and play instead of being buried in gadgets all day long inside the house.
It's different
naman
with Periwinkle. At her age, she needs and wants all the mommy-time she can get. Since I'm a work at home mom, there are times when household chores and work becomes overwhelming. Twinkle approaches me when I'm on my laptop and sits on my lap so she can pry me away from work.
These days, I make sure to manage my time well and schedule household chores. I also try to finish work as quickly as I can so I can spend quality time with Periwinkle. We watch cartoons together, play dolls, dance and sing. peanutbutter♥ and I also make sure to have a family day once a week — watch a movie, pasyal sa park, pasyal sa mall, play in the arcade….
At two, Periwinkle is also a picky eater. There are food she won't even try. To encourage her to eat more, I always make sure to prepare her favorites. She loves soupy dishes — like Sinigang, Tinola, and Nilaga — so that's what I prepare for lunch so she'd eat lots of rice. To encourage her to drink more water, Absolute Disney Bottles saves the day, so there are always a several bottles in the fridge.(She loves the Frozen ones)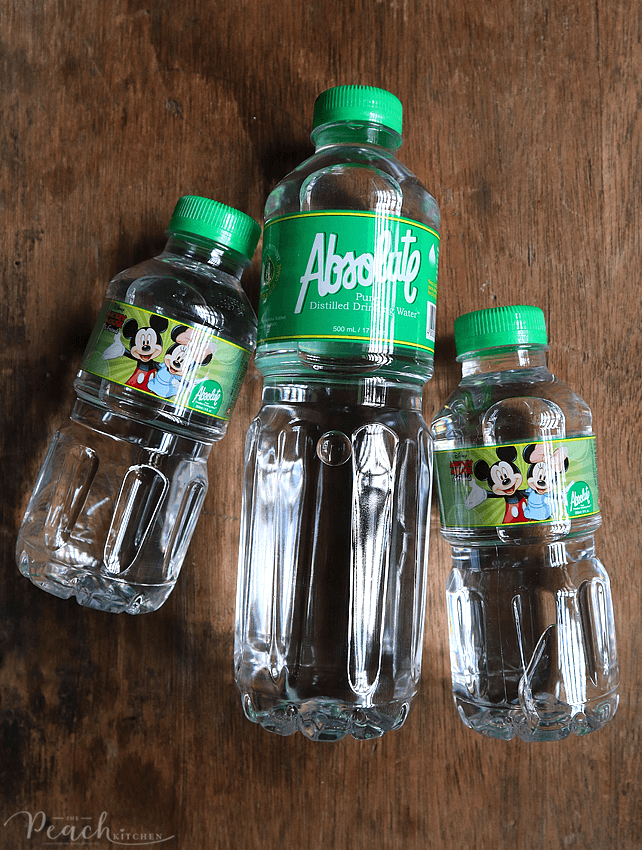 These are just some of the small battles that I face as a mom everyday. And I always end up with a big win because at the end of the day, what's important for me is that my daughters know and feel how much I love them. There's nothing more rewarding than knowing I've given them my Absolute love and that they think I'm the most awesome mom on the planet just like how Absolute is the #1 distilled drinking water.
To know more about Absolute Distilled Water, drop by their
Facebook Page: https://www.facebook.com/AbsoluteDistilledWater/
Instagram Page: https://www.instagram.com/absolutedistilled/