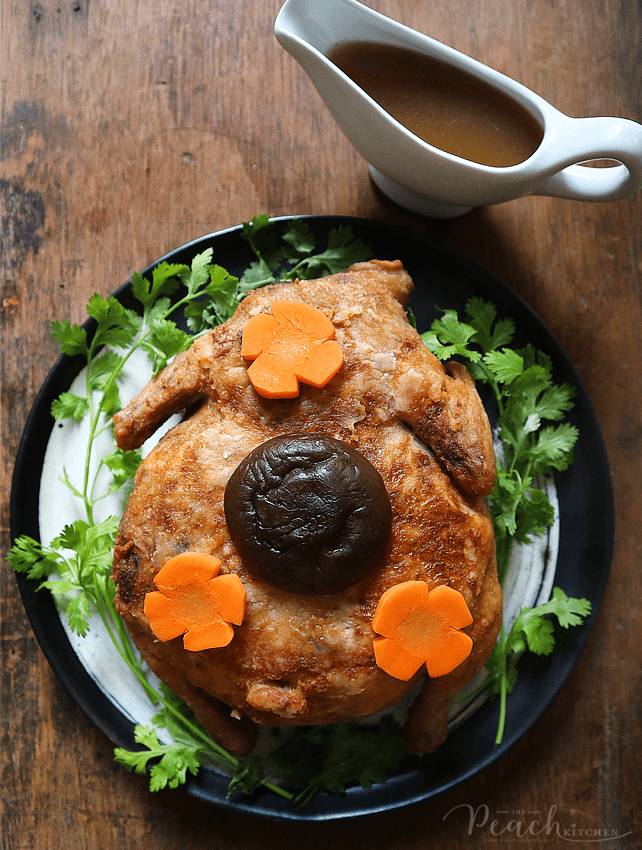 Last week, Wok With Mom sent over a sample of Eight Treasure Stuffed Chicken at home. I am kinda familiar with this dish because of watching Chinese cooking shows where they sometimes prepare this dish using duck instead of chicken. But aside from seeing it on tv, I haven't tried ordering nor attempted to make one. So it was our first time to try it.
This is what we had for lunch. The chicken was stuffed with a flavorful rice mixture filled with more chicken pieces, mushroom, lotus seeds and more. It is made more tasty by this rich, savoury gravy you pour into it before serving. We were stuffed as the chicken after lunch!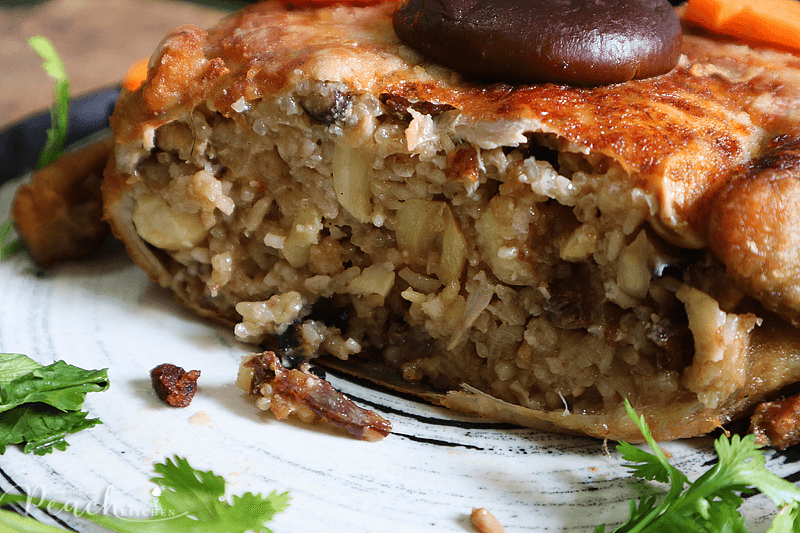 Eight Treasure Stuffed Chicken is one of those popular traditional Chinese dish that's served during those twelve-course Chinese dinners.
Apparently, it's called "Eight Treasure" Stuffed Chicken because it features eight nostalgic Treasure ingredients producing a bold flavor perfect for clan gatherings. This festive dish symbolizes completeness, togetherness , joy and happy memories.
Here are what some of the ingredients symbolizes: (Chinese food symbols )
Chicken (whole) (鸡肉; jīròu) – prosperity, togetherness of the family, joy ,whole chicken symbolizes completeness
Lotus seeds/ -nuts/ -beans (蓮子; lián zĭ) – a full wallet, many (male) offspring
Rice (米饭; mǐfàn) – fertility, luck, wealth, rice symbolizes a link between
Shitake, Black mushroom (冬菇; dōnggū) – longevity, sizing opportunities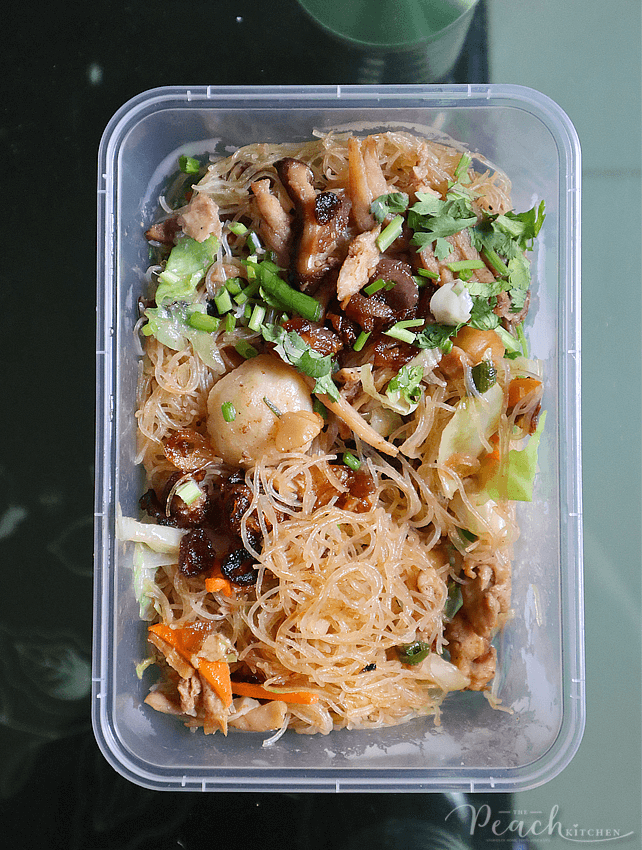 We were also able to sample their Long Life Noodle which is similar to pancit bihon only with much more flavor going on. It's garlicky and has cilantro.
Long Life Noodle is also used as part of twelve course meal during happy gatherings . It is packed with flavors from the spice ingredients to symbolize a colorful abundant long life.
Wok With Mom Menu for Auspicious Gatherings:
Eight Treasure Stuffed Chicken – ₱1,300
Long Life Noodle – ₱650
Lucky Meatball – ₱650   (Popular or der as partner with Praised Pork Knuckles or Eight Treasure Chicken
Jade Wall Stuffed Shrimp -P1,440
If you'd like to try the Eight Treasure Stuffed Chicken and the other dishes on the menu, you may send in your order via the Wok with Mom on Facebook or Wok with Mom on Instagram. The price already includes the delivery fee anywhere within Metro Manila. The tray size is good for 6-8 happy eaters.
Just remember that they need at least two days notice for your order requests, especially for the Eight Treasure Stuffed Chicken.