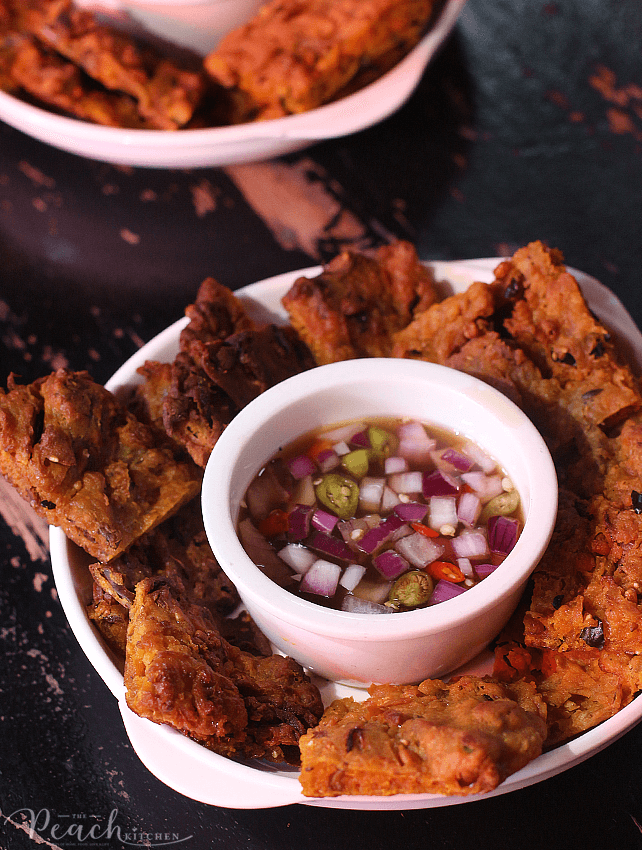 Our last meal in La Union was lunch at Halo-Halo De Iloko Balay. We went straight to this restaurant right after checking out of Thunderbird Resorts. So if you can imagine, our car was heavily loaded because we have all our things with us. It was more than 30 minutes of waiting before we could get a table because it was lunch time when we arrived and the place was full.
We were hungry too so we wasted no time and ordered immediately.
We started off with the Okoy Tikyosko (₱99) – a plateful of crispy fried okoy made of shrimp, squid, togue, squash, malunggay, carrots, and homemade longganisa. It's different than the okoy we're used to here in manila because of the ratio of the different kinds of ingredients. Here, you'll see more of the togue and shrimp. With the Okoy Tikyosko, it's more squash and it's perfect when dipped in that sweet vinegar dipping sauce they serve it with.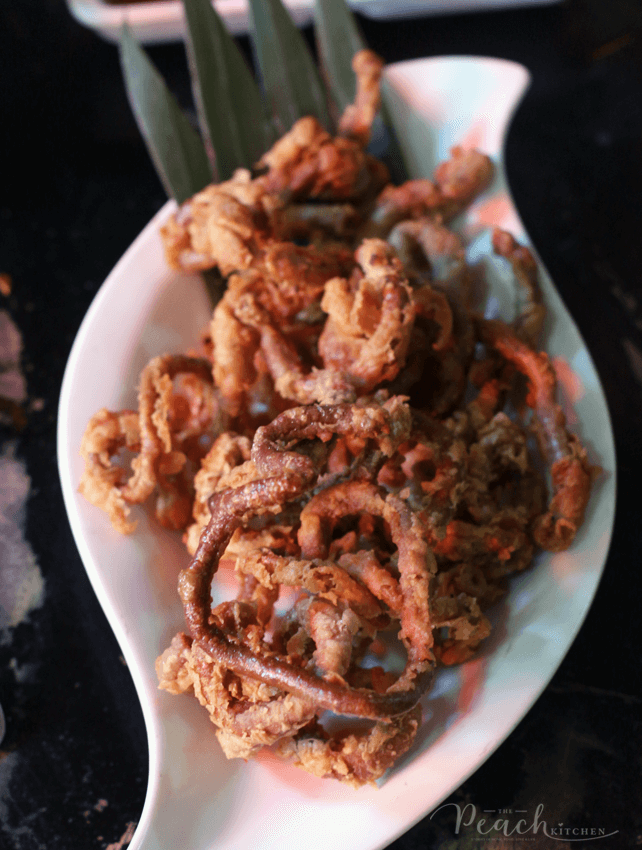 Sis couldn't resist and ordered Isaw Fritos (₱95) which is deep fried and crispy chicken intestines.
We had rice and their version of Pakbet with Fried Fish (₱250), made up of squash , ampalaya, eggplant –all sliced thinly and sitaw.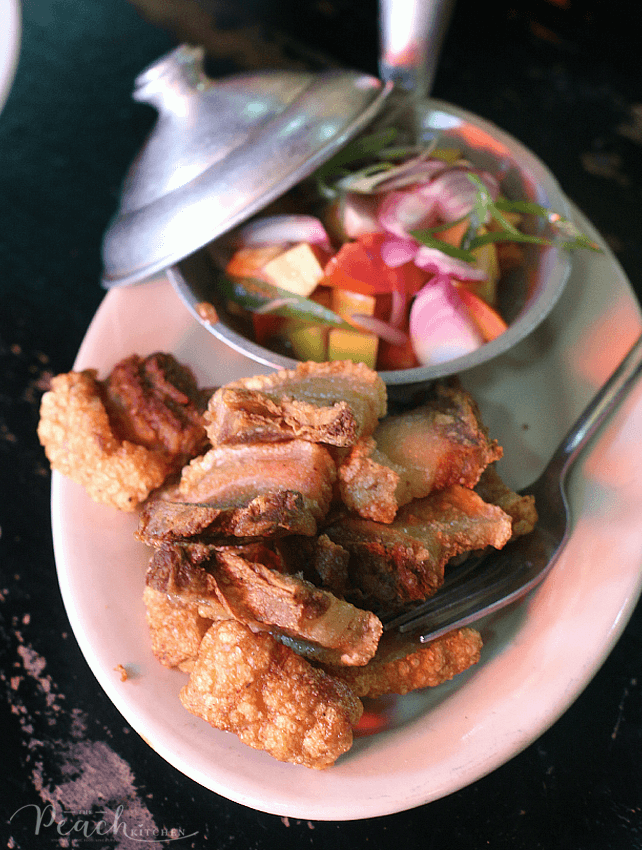 We also had the Fried Bagnet w/ KBL (₱295). KBL stands for Kamatis, Bagoong, and Lasona (or onion). Because I am trying to avoid pork especially ones that are too fatty, I didn't get to try this one. But judging from how fast they emptied this plate — I'm guessing this must be really delicious.
I love anything with coconut. You can imagine how much I love the Sinampalukang Buknok (₱395), which is Simapalukang Manok with Buko. The sourness of the sinampalukan and the sweetness of the buko is just the perfect combination to create a refreshing new dish. I've cooked Chicken Binakol a lot of times and it's actually one of the most well-loved dishes here at home. I guess the next dish I'll try to re-create at home is gonna be this. (gaya-gaya puto maya lang)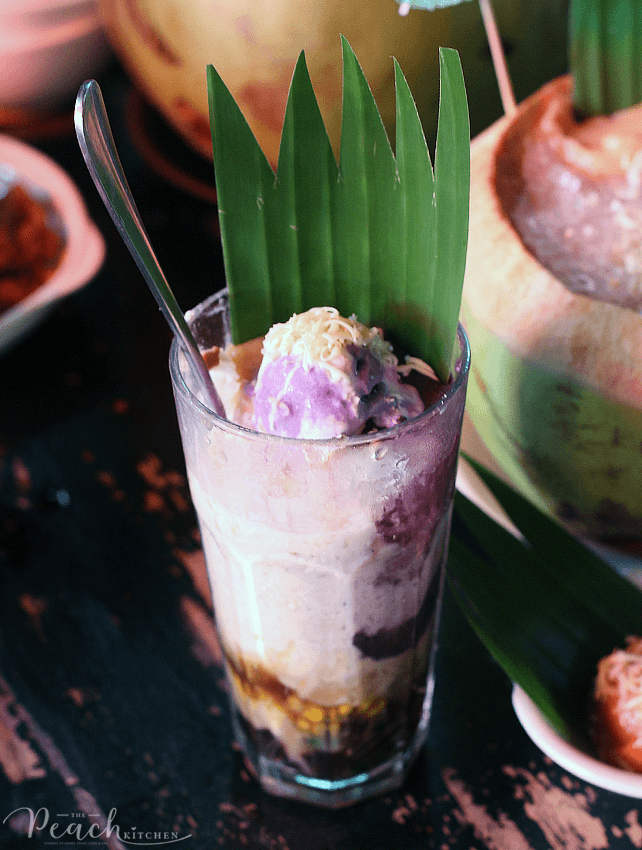 For dessert we had the Fiesta Halo-Halo (₱99) and the Buko Halo-Halo (₱185), I had an extra yema pandan -(₱25) order too! Their Halo-Halo is made up of pretty regular ingredients like shaved ice,  beans, pinipig, kaong, gulaman, nata de coco, ube, macapuno, leche flan, milk, and a scoop of ice cream — AND ONE UNIQUE INGREDIENT which I was both surprised and amazed when I tasted a spoonful of — POLVORON! Yes, you got it right, there was polvoron underneath all those ice and sweets!
Halo-Halo De Iloko Balay is not an air-conditioned restaurant and at that time that we were eating there, the power went out. You can just imagine how hot it was given that it was noon and our table was located right outside the kitchen. We were hulas and init but I think it just made eating our Halo-Halo with polvoron more enjoyable.
Halo Halo De Iloko Balay is located at 12 Zandueta St., San Fernando La Union.