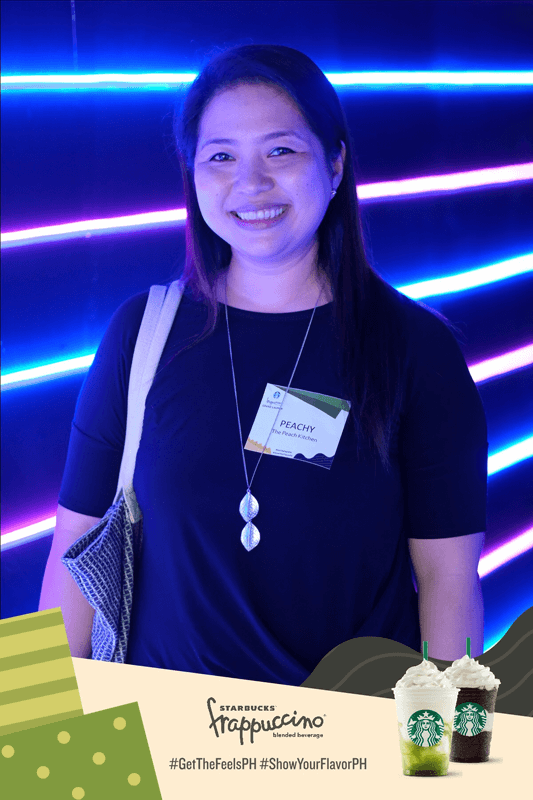 We just got back from our first vacation of the season and Summer heat is all over the metro. What kept me cool the next day after getting back are the new Summer drinks from Starbucks! How did I get ahold of it? I attended the Starbucks Summer Launch 2018.  Last year's event is all about flavor combinations (Check out Starbucks Summer Launch 2017 here). This year, it's all about emotions… #GetTheFeels. It's about getting the feels of two new unapologettically bold flavors.
Guys, meet TEA-RAMISU FRAPPUCCINO BLENDED BEVERAGE and MIDNIGHT MOCHA FRAPPUCCINO BLENDED BEVERAGE!
The Starbucks Tea-ramisu Frappuccino (Tall – ₱ 165| Grande ₱ 180|Venti– ₱ 195) brings a new spin on the classic dessert 'Tiramisu' by combining the creamy taste of cheesecake with the earthy notes of Japanese matcha. To create this wonder, rich green tea is blended with whipped mascarpone cheese to create a beautiful marbled effect, finished with a swirl of whipped cream and sprinkle of green tea cookie crumble.
The Starbucks Midnight Mocha Frappuccino (Tall – ₱ 165| Grande ₱ 180|Venti– ₱ 195) infuses black cocoa powder into Starbucks Coffee with a blend of java chip and a middle layer of fluffy whipped cream. The monochromatic beverage is topped with a dash of black cocoa powder to bring back those oh-so-sweet memories.
I like both drinks but Twinkle loved every sip of the Tea-ramisu Frappuccino. I'm guessing because it's sweet, cheesy, and creamy.
NEW FOOD ITEMS
There were new food items during the launch too. We got to try two of them.
My pistachio lover of a husband loved the PISTACHIO DOME (₱175|₱1575), creamy pistachio and white chocolate mousse over layers of vanilla and chocolate cake finished with whipped cream and chopped Pistachio nuts.
While I, the chocolate-lover prefers the CHOCOLATE BABKA (Non-Kosher) (₱105), a buttery and sweet bread filled with real Belgian chocolate. This is so so good with the Tea-Ramisu Frappuccino. Promise!
MAPLE PECAN DANISH (₱65) Light and flaky Danish pastry filled with delicious maple cream and topped with chopped roasted pecan.
SPINACH MUSHROOM DUTCH PANCAKE (₱175) Paper thin pancake filled with creamy spinach and sautéed mushroom.
CLASSIC ITALIAN (₱175) Sliced turkey ham, salami, mortadella, mozzarella and parmesan cheese on toasted pesto bread.
I'm very excited to try the last three items soon!
STARBUCKS CARD
Get the feels this summer with these  colourful and fun Frappuccino® Cards. It's aailable for an initial activation amount of ₱1,000 per card with a purchase limit of up to two (2) Frappuccino Cards per customer, per day.
MOM CARD (with greeting card)
Show your mom how much you appreciate her with our newest Mom Card. Available for an initial activation amount of ₱500 per card with a purchase limit of up to two (2) Mom Cards per customer, per day.
Both cards will be available in all stores starting May 1, 2018.
Starbucks Summer Launch 2018
We had fun!!! The Summer theme really made us feel we're at the beach inside the mall. Just like last year, we were given a passport at the entrance and we have to go through all of the activities to have it stamped. Once complete, we get a prize.
Surf's Up!
Sumo Dancing with DaddyDoodleDoo
We got a yellow lanyard for completing all the activities. YAY!