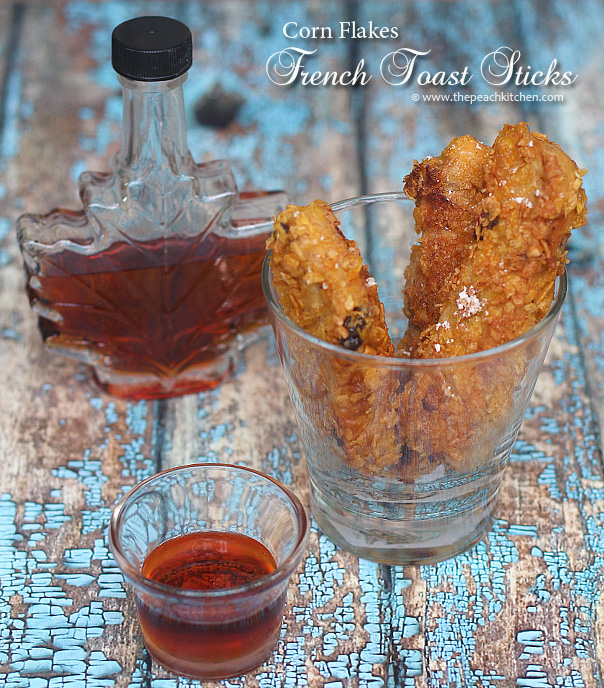 CORN FLAKES-CRUSTED FRENCH TOAST STICKS
Mother's Day is one of the most important dates on the calendar. It is the day that offers us an opportunity to celebrate mothers and show them what they mean to us. We are where we are because our mothers fought tooth and nail to make sure that we had everything that we needed in order to navigate through our childhood.
A mother, whether adoptive, foster or otherwise is a hugely important influence in a person's life. That is why we celebrate those women in our lives that were there every day of our lives and made us the people we are today. For someone with a discount code, it's a great idea to use it to get a cool gift for the special women in his or her life.
People from different parts of the world celebrate Mother's Day in different ways. But generally, people present gifts that include chocolate and flowers among others as a way of expressing appreciation for all that mothers do. Another way to celebrate mothers is to prepare special meals for them. Meal preparation is a great way to get kids involved in celebrating mothers.
Here are 5 great food ideas that kids can make for their mothers on their special day:
1. French Toast Roll-ups
If you are looking for a breakfast dish that kids as well as adults can enjoy, this is the one to try. It is also a dish that you can involve little or big kids in the preparation and cooking process. Some of the things you can let them do include rolling out the bread and filling the roll-ups.
2. Biscuit Eggs Benedict
The simplicity of the biscuit eggs Benedict makes it a great dish to allow kids to prepare. Here, kids can help with preparation which includes measuring, cutting out and mixing the biscuits. The eggless hollandaise is also something the kids can get involved in its preparation.
3. Sweet Blueberry Muffins
How about some tender blueberry muffins bursting with blueberries? The great thing about sweet blueberry muffins is that assembly and clean up are very easy. Mixing together is also super easy and only requires one blow.
4. French Toast Sticks
Everyone loves French toast sticks and your kids will enjoy helping prepare them. As with most of the other French toast recipes, in order to get the best results, use bread that is only a day old. This because it will soak up the custard much better than bread that is fresh from the oven.
5. Watergate Salad
This heavenly pistachio pudding goes well as a dessert or a side dish. Either way, it's amazingly delicious and it's one of those dishes that kids can help prepare on their mother's special day. In fact, it is so simple that they can prepare it all by themselves.
Why should mom cook on her special day? Instead she should be treated to a special homemade meal. A great way to make the meal even more special is to get the kids involved in its preparation. The dishes that I have mentioned are just some of the simple dishes that kids can prepare for their mothers on their special day.