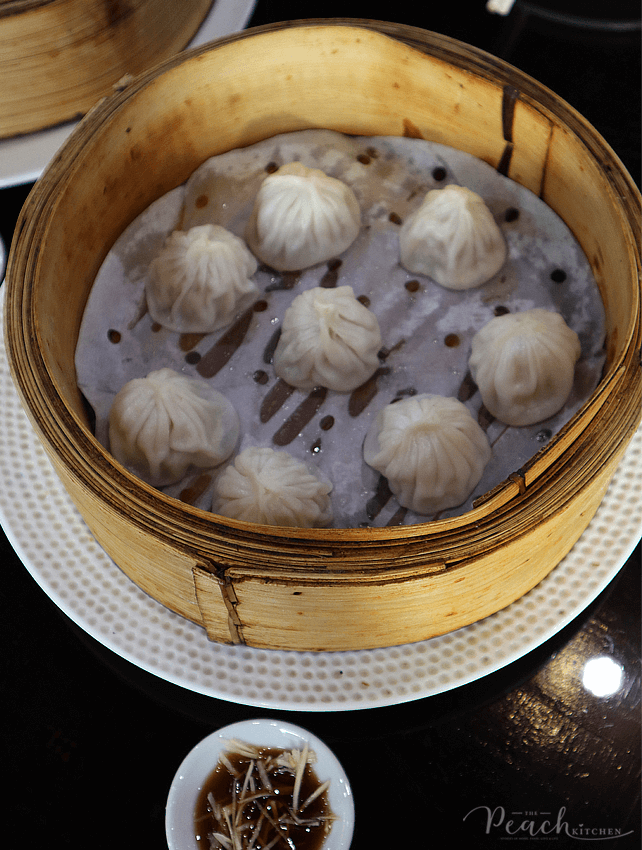 Because we are so near Banawe St. in Quezon City, we frequently go there for lunch when we're not in the mood to cook nor to go to the mall. Of course, we don't limit ourselves to Banawe and also dine through the restos in the streets around it. We've seen Tien Ma's a number of times, especially when we eat at Tra Vinh and always make a promise to try it out since Ykaie loves Xiao Long Bao so much. Somehow, it never happens and we always end up in other restos. But last week, we happen to pass by and the Xio Long Bao craving was spot on for Ykaie.
She was very insistent that we try it out. To start off our meal is, of course, an order of the Xiao Long Bao (₱200), a serving is 8 pieces and it was very flavorful. We would have tried out all the flavors if only we weren't excited to try the other items on the menu.
We also shared an order of Pork Siomai (₱90) and Buchi which was Twinkle's favorite. The Pork Siomai was equally flavorful and it would have been bitin if we didn't order too much.
peanutbutter♥ and I are big fans of Hot and Sour Soup (₱200) and Tien Ma's version did not disappoint.  It's filled with mushrooms, tofu, and veggies. An order was too much for both of us too so we had to have the leftovers wrapped up to go.
Greens are important so we ordered Garlic Vegetable (₱199). You have a choice between broccoli, polonchay, and taiwan pechay but we chose broccoli. It's basically stir-fried vegetables sprinkled with fried garlic on top.
And because no rice diet (daw) kami, We ordered Steamed Man Tou (₱150) to go with our viands… It was super soft, much like biting into clouds and was served with condensed milk on the side (my weakness, huhuhu).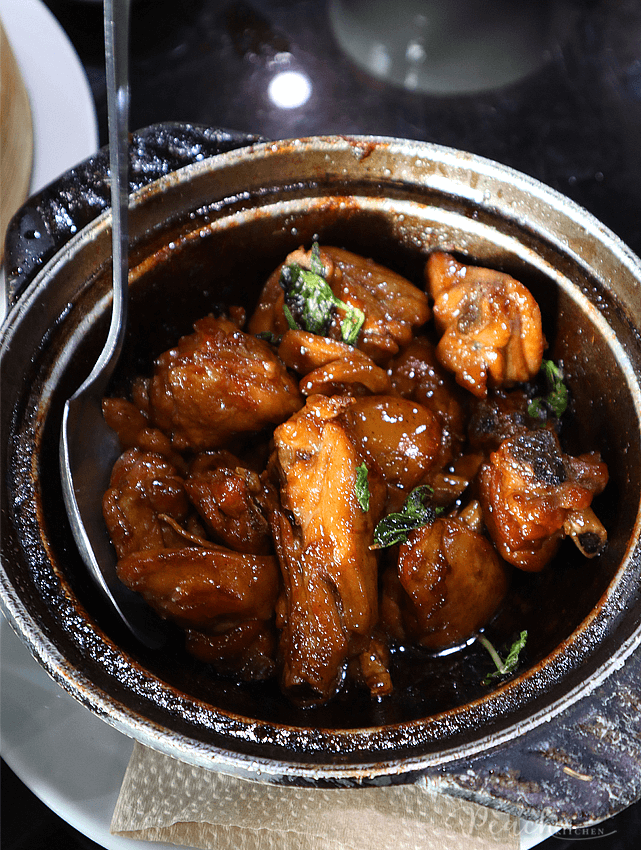 And it went so well with this Three Cup Chicken (₱219). Three Cup Chicken is one of those dishes that has a lot of flavor going on so it's perfect when you pair it with something that has no flavor — like steamed rice or like this steamed man tou.
Last but not the least was the Sweet and Sour Pork (₱219) which we loved because it has just the perfect sweet and sour taste to it. The coating of the pork remained crispy too even though it was pretty saucy.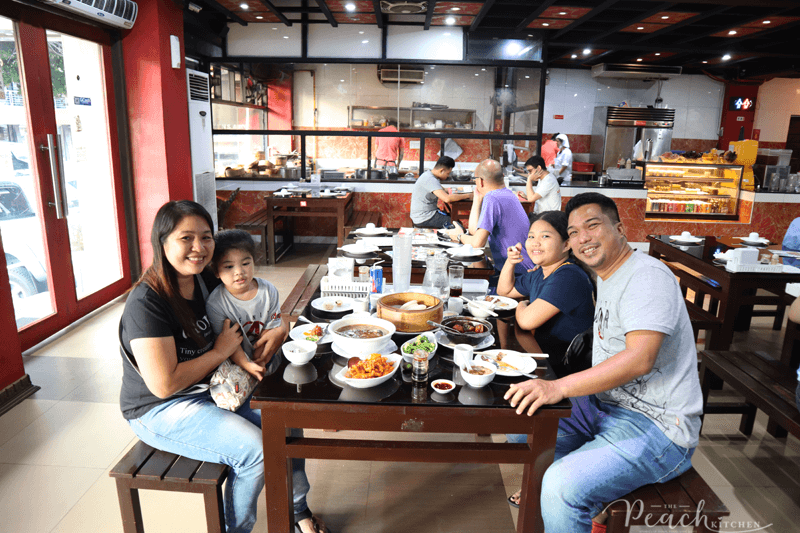 We had delicious lunch at Tien Ma's and we can't wait to try the other dishes on the menu. We'll be back for sure to try the other Xiao Long Bao flavors and their milk teas.
Tien Ma's is located at 168 D. Tuazon St., cor NS Amoranto Ave., Maharlika Quezon City