A fantastic meal with drinks at a restaurant is a great treat, but there's a lot to be said about making your own meals at home. It's a lot less expensive even before factoring in a tip, but that's just one of the benefits.
Cooking at home tends to be a lot healthier because you have more control over what you're eating. And believe it or not, many people have found cooking to be very relaxing, and it's a way for the family to get together and spend quality time with one another.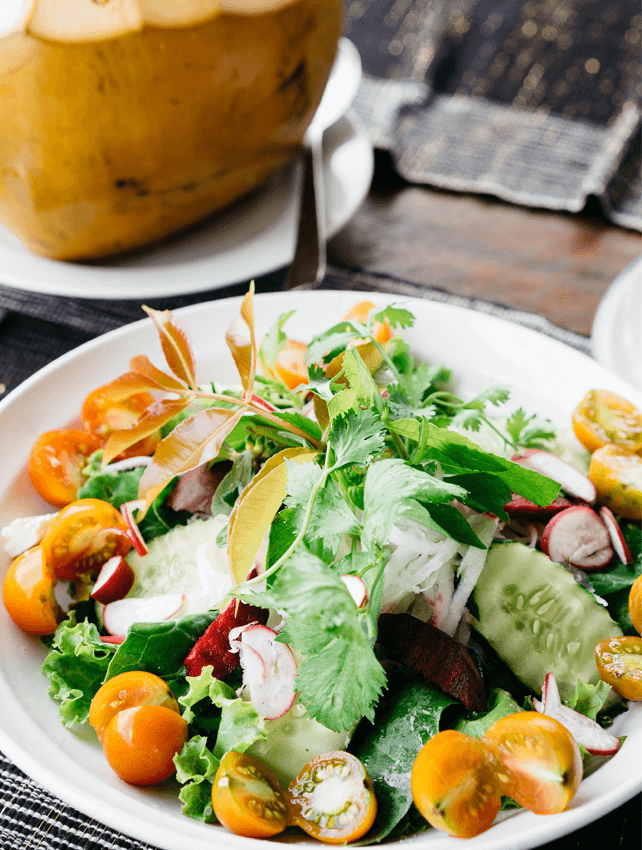 You'd be surprised how easy it is to turn your home into a gourmet restaurant that will have your friends and family wanting to eat in. As long as you have the right ingredients, equipment and setup, just about anything is possible.
The Right Ingredients
Any professional chef will tell you cooking is all about the ingredients. Even a salad is elevated when you use high-quality, fresh produce and toppings that add the right balance of texture and taste. From cuts of meat to seasonings, you need to have all the right ingredients to cook at home.
Sometimes all it takes is one key ingredient to transform a dish or drink. Take triple sec for example. A classic margarita wouldn't be a margarita without it. Without it, the drink would just be lime-spiked tequila.
How do you know you have the right ingredients? Recipes, of course! There's a wealth of recipes online for every imaginable meal. The recipe is a blueprint for the ingredients you need and how much you need of each. Who knows, you might even become so inspired you start writing your own recipe poetry and coming up with your own spin-offs.
A few essential ingredients you should always have on hand include:
Salt
Pepper
All-purpose flour
Sugar
Butter
Eggs
Milk
Olive oil
Dry pasta
Rice
If all of this seems a little intimidating try a meal prep service like Blue Apron. Even Martha Stewart now has a service that will ship everything you need to cook a meal right to your door. All the pre-portioned ingredients are there, and all you have to do is follow the directions.
The Right Equipment
Chances are there's a stove, sink, microwave, and refrigerator at your house right now. There's a lot you can whip up with just those four pieces of equipment, but cooking on a regular basis requires a few more essentials.
Make sure you have:
A set of measuring spoons
Measuring cup
Mixing bowl
Cutting board
Cookie sheet pan
Saute pan
4-quart pot
2-quart pot
Set of knives
Can opener
There's a lot more kitchen equipment on the market that you can get over time based on what you like to eat, your budget and storage space. A few extras to consider are a blender that doubles as a food processor and a crockpot. There are entire websites dedicated to crockpot recipes alone.
The Right Setup 
Finally, take a look around your kitchen. Is it set up for cooking? Or does it seem more like a storage space that catches clutter?
The easier it is to work in your kitchen the more likely you are to cook at home. The first step is to declutter and focus on making it a somewhat single-purpose space. Next, arrange things on the counter and in the cabinets so that they're within easy reach. For instance, the pots and pans should be within arm's length of the stove.
Lighting is also an important factor. If your light is lacking, that can make cooking more difficult. Lights mounted under the cabinets help illuminate your workspace. Some systems even allow for each light to be controlled independently for targeted lighting.
Take It Up a Notch With Cooking Classes
If you're really serious about being an at-home chef take a few cooking classes. Chain grocers like Whole Foods host regular cooking classes. You can also find them at private establishments and colleges. Some focus on the fundamentals while others are all about preparing a certain dish or type of food.
Hands-on, one-on-one instruction will help you get a better feel for kitchen equipment and a better handle on cooking techniques. Once you've got the basics down plus a few fancier tricks you can then expand your knowledge with cooking shows and online tutorials.
Bon appetit!