Cooking your meat with the use of a smoker gives that tender and smoky flavor that you can't achieve if you use the oven or grill. Smoking has advanced over the years and now features different varieties of smokers such as the pellet, charcoal, propane, and electric smokers. One of the top choices when it comes to smokers is electric or electronic smokers.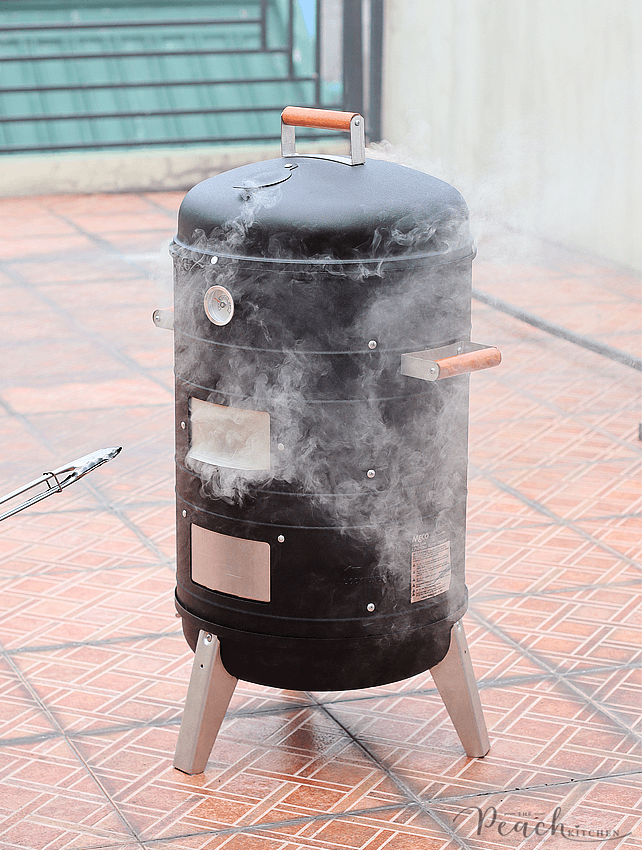 How to Shop for Smokers
When shopping for a smoker, it could be really challenging to figure out which smoker suits you best especially because there are numerous types, models, and brands to choose from in the market today. It is recommended to choose a smoker that fits your preference and lifestyle.
 For instance, if you prioritize convenience then the electric smoker would be your best bet. However, if you are the type who values portability and loves the produce the smokiest flavor in your meat dishes, then the charcoal type would be a perfect choice.
Choosing an electric or electronic smoker would be the typical choice for newbies or those who are still learning their war around smoking meats. This is seen as a shortcut to actually learning the traditional way of having to build a fire for smoking. 
With an electric smoker, all you need is to just flip that switch and smoke some good meat. There is a push-button type of electric smoker that would provide you that fast and easy option for smoking meat.
What Is An Electric or Electronic Smoker?
An electric smoker requires electricity to function and must be placed strategically near a power outlet. It can be used indoors or outdoors as long as you can plug it on any open outlets in the area. You can choose between an analog or digital type of electric smoker. 
An analog-style of electric smokes has a featured thermostat dial as compared to the digital style which has a digital screen and buttons that would allow you to quickly and easily set the temperature.
Your meat gets cooked fast using an electronic smoker but you will fail to achieve that smoky flavor which you can get if you use a pellet or charcoal smoker.
Advantages of Using an Electric Smoker
Saves Time
You do not have to be beside your electric smoker all the time. It's practically hands-free to operate. You just put your meat in, set the timer, and then come back when it's ready. You will have perfectly smoked ribs just in time for lunch or dinner. This is really a very convenient way to cook especially for busy individuals who would want to accomplish more tasks with the little time they have. While manufacturers would usually advise not to leave your smokers unattended, many users would attest you can leave your electric smoker for a few hours and it's practically safe and functional for this reason.
Just the Right Amount of Carbon Footprint
Your neighbors would complain of too much smoke if you choose the charcoal type of smoker which is very traditional and would produce a rich smoke when cooking. 
One of the huge advantages of using an electric smoker is that you reduce smoke or carbon footprint to an acceptable amount. This is really a practical option especially if you live in a condo or apartment.
Cook Slow
The best thing about an electronic smoker is that you can choose to cook slow and at low temperatures to achieve the smoky flavor and rich texture you want in your hotdogs and pork butt. It's like cooking in a traditional or manual-type of smoker only that you get more perks with the electric smoker.
Reasonable Prices
You do not have to spend a lot on a good kind of electronic smoker. There are smokers that you can purchase under $200 but it is recommended to invest a little more on your electric smoker and shoot for the $300 or more range.
Is there a Difference between Analog and Electronic Smokers?
The reality is that analog smokers are actually one type of electronic smokers because categorically there are two styles or types of smokers – analog and digital. According to Business Insider, electric smokers offer you more convenience and total control in smoking meats.
Smokers with digital controls allow you flexibility and more control over your cooking because you get to follow the cookbook more accurately with this type because you can change the amount of electricity at any point in time and set that for specific hours. You can conveniently set the temperature, time, amount of smoke, and power with this type.
With analog controls, the temperature is controlled primarily by a thermostat which depends too on the inside and outside environment or conditions of the smoker. You do not have full control over your cooking and you won't be able to check right away if in case there is a faulty circuit and lose power.
Take Control of Your Own Kitchen!
Whether you would choose an analog or digital type of electric smokers, always go for high-end features like ample cooking space to cook large and small sizes of meat, offers insulation, quick and easy operation, smoke zone indicators, and windows for transparency for viewing your wings, ribs, and hotdogs while cooking.
There are portable electric smokers with wheels that you can conveniently transfer and set up from one place to another but it would save you more time and effort if you choose a permanent spot for your smoker. Choose a smoker that saves you space and takes just a little amount of cooking surface.
If you are looking for more control over your electric smoker then a digital smoker would be able to indulge you with that. It has a wide variety of buttons and dials so you can smoke that meat just the way you want it.
There are even smokers that feature Wi-Fi connections so you are able to multitask, check on your email, watch Netflix, or catch up on what's happening over your social media network while smoking your meat. Imagine,  Electric smokers with Bluetooth and Wifi?
Looking for that perfect electric smoker to fit your cooking preferences is easy when you know exactly what you expect from a smoker. Choose an electric smoker that can multitask and function just as efficiently as you or even better than you. 
You see, a smoker is like a cooking buddy and you can't just leave your family's home-cooked meals to untrained hands, you need the best smoker to do that for you, so choose electric.