I had a meeting with my Pampers family a few weeks ago… and it was after that meeting that we were able to have lunch at Rico's Lechon in BGC. There were a lot of buzz when it first opened but we weren't able to visit because, well, hello, we live in Caloocan and travel time is almost 3 hours with the traffic in EDSA. So even though we were on diet delivery that week, it was an automatic cheatday. Syempre no, pagkakataon na namin 'cause we're already there.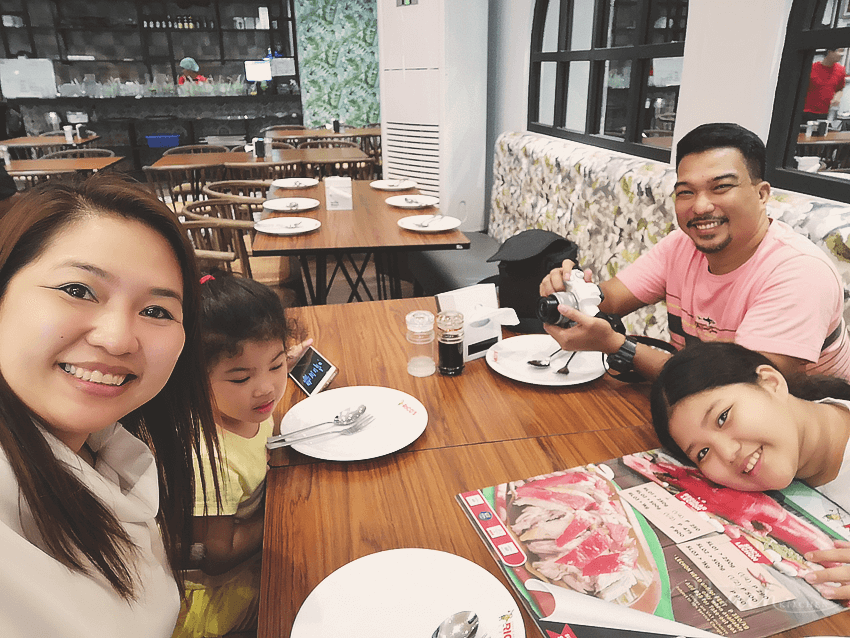 It was after lunch hours but there were also a few people getting their late lunch lechon fix like us.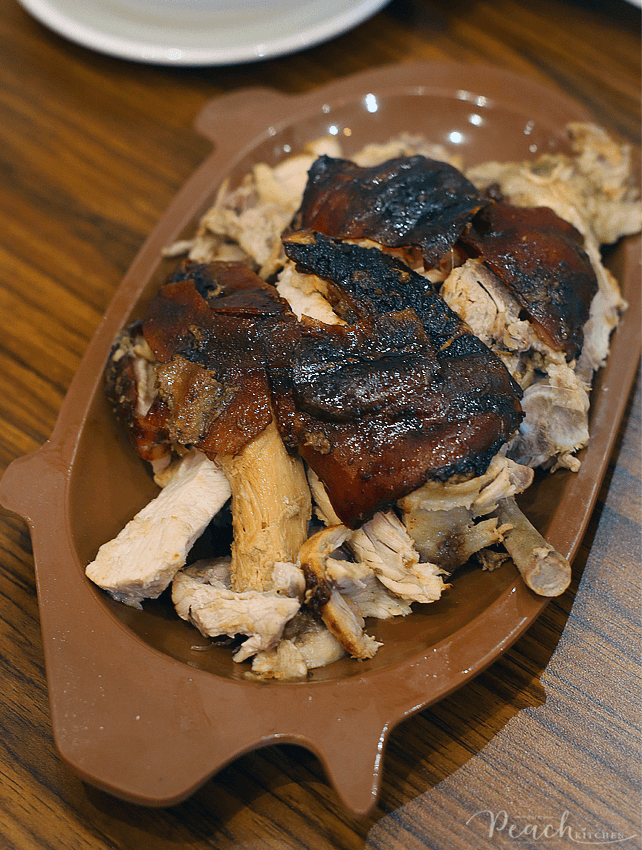 Our first order was half a kilo of their regular lechon (₱475). Upon ordering, we were informed that the skin might not be that crispy anymore since it was after lunch hours. peanutbutter♥ is a certified lechon lover so even though I am not, I get a regular stream of lechon every now and then. Yeah, I know it's not good for me but for the record, I just make tikim with a bite or two each and every time a plate of lechon is in front of me.
I was looking for some kind of sarsa when it was served but looking around and judging by the condiments on our table, Rico's Lechon is dipped in vinegar. I find the meat a bit dry, maybe because we missed the time when it was freshly cooked. I guess we have to go back and try in at noon.
Aside from the lechon, we also had Adobong Kangkong (₱180) and Monggos (₱190) which I both love…
and steamed rice which is served in his little kaldero… As usual, Twinkle had plain rice — ang kanyang favorite.
Over all it was a nice lunch naman. The place was clean, cold, and had a nice ambience. We just have to go back and try the lechon for the second time. Kaya lang lunch time is peak hours at The Fort Strip, good luck sa parking during peak hours.
Rico's Lechon is located at The Fort Strip, Bonifacio Global City, Taguig City