A cast iron pan is a truly unique cooking utensil. It really is something that every cook should have. It can provide savory, smoky flavors with crispy textures that are out of this world. One of the most unique things about the pan is that it only gets better with age and this is why many people pass them down over generations. That being said, these pans are not cheap and if you want to make one last, you are going to need to care for it properly. This is what you are going to learn how to do below.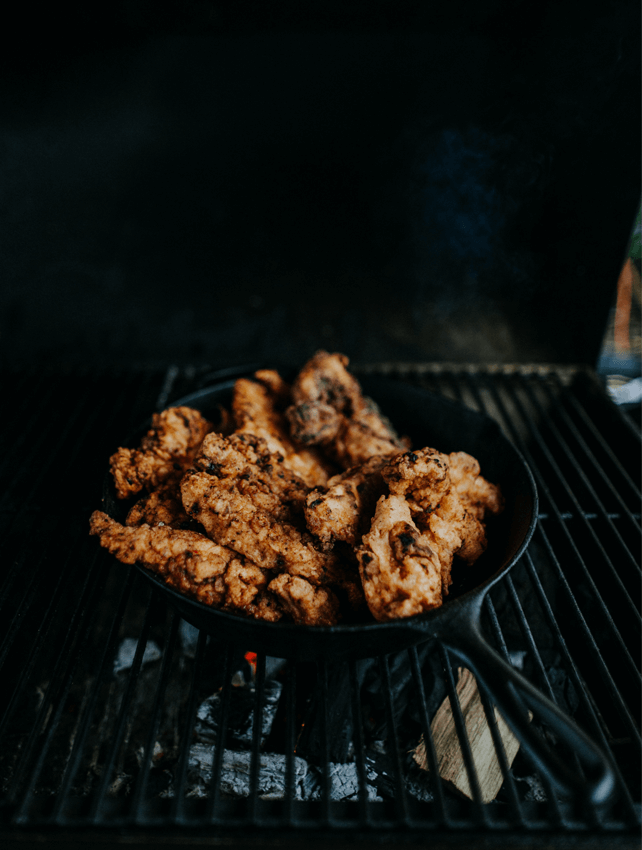 Proper Cleaning
Caring for your pan starts with proper cleaning. This is going to be a process that is completely different compared to other cooking utensils. The first thing you need to do is put some room temperature water into the pan after you are done using it. Yes, you want to do this while the pan is still hot. You can let the pan cool, but it is best to heat it up on medium and let it get hot before putting in the room temperature water. This will cause the water to sizzle and break down the food and cause residue. Once the water is done sizzling, you want to go ahead and scrape out the debris like you are deglazing the pan then dump out the dirty water.
Be sure to wipe the pan dry with a wadded paper towel. It will be necessary to get the pan thoroughly dry, because cast iron can rust. This is not a fact that most people known. When done you want the surface of the pan to look glossy, not dry. It might be necessary to apply a bit of oil to achieve this look.
How To Season Your Pan
The kitchen professor will tell you that there are some cast iron pans that come pre-seasoned, but if yours isn't the process isn't hard. And, this is just another thing that makes the cast iron pan different from other pans. Once the pan has been seasoned it should be good for decades.
To being the process, you want to scrub the pan in hot, soapy water and rinse it with clean warm water. Once you have rinsed the pan, you want to make sure that you thoroughly dry it with a cotton or paper towel. It is crucial to dry the pan immediately after you have rinsed it. Now, you want to cover the surface with a thin layer of vegetable oil. You will not place the pan upside down on the middle rack of your oven. You will probably want to place a piece of aluminum foil on the lower rack to catch the drops of vegetable oil.
Backed the pan on 375 degrees F for right around an hour. When you are done there should not be any spots on the surface of the pan that appear dry. If you do notice dry spots after removing the pan, you will have to repeat the process until the dry patches are gone.