Let's be honest – one of the reasons why you come to an Italian restaurant is to eat some of Italy's tasty cuisines. While some people would say that it's impossible to have a bad meal in an Italian restaurant, it's really possible to get a bad meal as well as a phenomenal one at the same time. While eating in Italy is serious business, here are the do's and don'ts to keep in mind so you can taste the best food possible and get the most out of your Italian experience.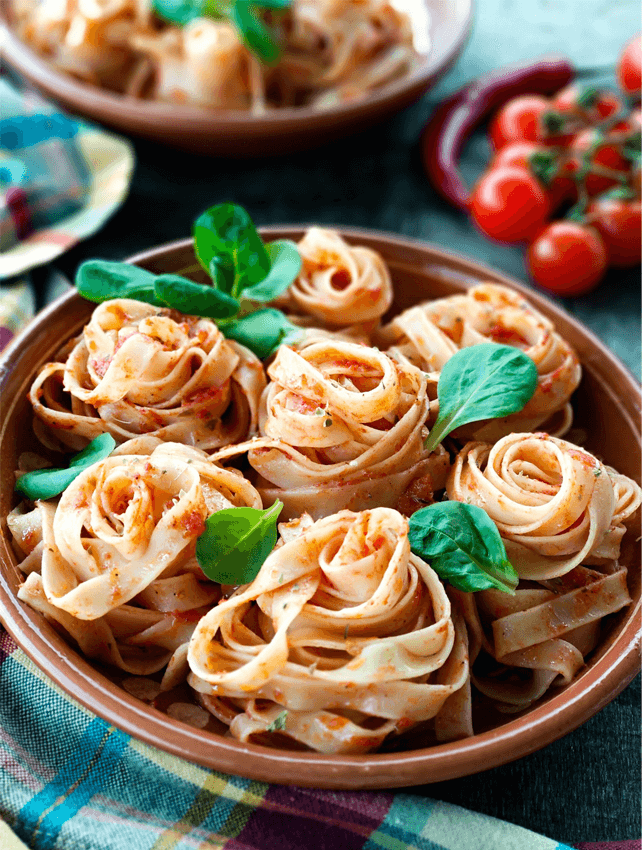 Do's:
Eat raw food – Your stay in Italy wouldn't be complete without eating raw food. Italians, for instance, love fresh food because they believe the food in its purest form is the best for flavour. You don't have to be nervous about this because the preparation of these kinds of dishes is amazing. So, you better try Italy's raw foods like tartare, ceviche, and crudicarpaccio.
Try new foods – If you want to try something new, Italy is the best place to go. Although it's quite hard to eat something unusual, don't hesitate to taste something new while having a meal in an Italian restaurant. By trying new things, you may be able to discover something about yourself that you never thought you'd do. For a one-of-a-kind Italian escapade, you must try the squid ink pasta or wild boar.
Drink the local wine – When it comes to your wine, don't order for an expensive one. Instead, ask for a local wine because it would perfectly pair with anything you're eating. After all, Italy's vino di casa is a perfect partner for whatever dish you order in the restaurant.
Don't forget the local specialties – Italy is known for its local specialties that you wouldn't find elsewhere in the country. That being said, try all these things before you end your holiday vacation. Look for an Italian restaurant that offers buranesi cookies in Venice, Zuppa di farro in Lucca, and the cialde in Montecatini. Proper research about these local dishes will do.
Skip the dessert – It's quite ironic, right? Although there are some that are undeniably flavorful, most of Italy's desserts have nothing special in them. Remember, gelato isn't a dessert. Italians consider this as their past time, which is why it's often served in the late afternoon. Italian's are best known for their main meals like pasta, so fill up on these delicious treats more than desserts.
Enjoy the pizza – In Italy, you should eat pizza with your hands. You'll even have to cut them into slices which helps to make the experience so much better. Pizza in Italy compared to pizza in other parts of the world, doesn't compare. So take your time to try different pizza options for the best effect.
Don'ts:
Don't look for butter – If there's one thing you should keep in mind when eating in an Italian restaurant is that you shouldn't ask for butter. Italians don't eat bread with butter, so avoid this and enjoy the butterless experience.
Don't rush – When you're trying something delightful in an Italian restaurant, don't rush your meal. In Italy, meals are eaten for slowly. It's part of their culture to savor the delicious taste of their dishes.
Don't be obliged to give a tip – Yes, it's true. Don't feel like you have to tip when you're having a flavorful meal. Offering a tip in the restaurant is optional in Italy. Their goal is to provide you with a fantastic food experience during your stay.
Don't expect for fancy salad dressings – Italians don't like being decorative with their salad dressings. The salad is usually served with olive oil, salt, vinegar, and pepper. When you see all these ingredients at the table, this means you don't have to ask for anything more.
Don't feel obliged to eat every course – Ordering every course on the Italian menu is too much. Don't take all courses to please anybody. Just pick your choices, and that'll be served.
Don't eat bread with your pasta – Italians use the bread to scoop up the sauce at the end of their pasta course. Thus, be sure you don't eat it along with your pasta even if it's tempting to do so. After all, it's the best way to do it if you want to enjoy every last bite.
Final Words
Now that you have this primer of the do's and don'ts of eating in an Italian restaurant, it's time that you get the most out of this extraordinary dining experience. If you're looking to dine in an Italian bistro like Lex Restaurant, take time to look at this information so you can enjoy and savor every piece of your Italian meal that you've order.