We've all been raised on having the traditional homemade pancakes with either cinnamon, maple syrup, or sugar. Today, pancakes have completely evolved just like anything else does. We have several ways to change the recipe of our usual sweet or savory pancake. Pancakes are no longer just pancakes, they can be used in other recipes to create a new meal.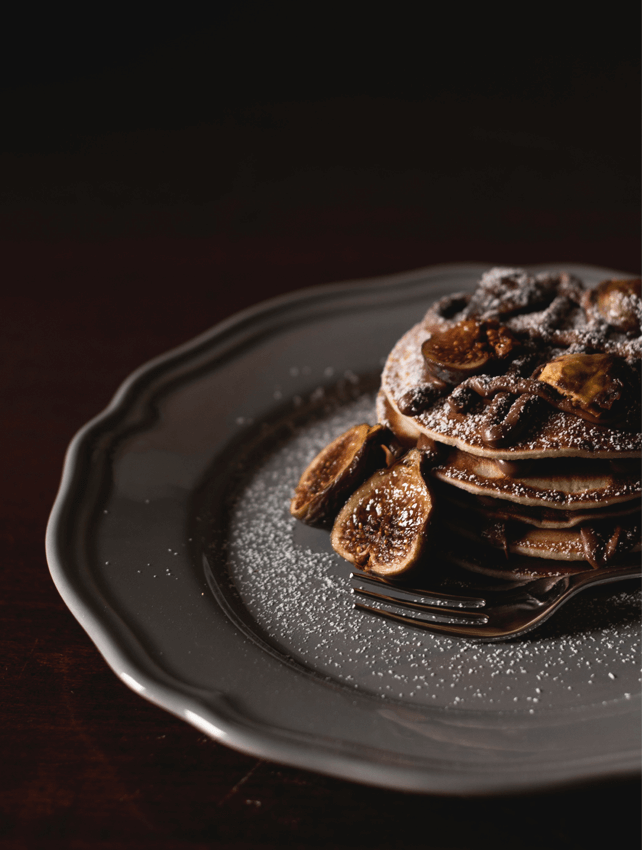 Here are 5 ingenious ways to use pancakes in your meals:
Pancake Apple Rings
The first way is pancake and fruits. An apple gets dipped in pancake batter, then fried till it's golden, fluffy, and stuffed. You can top it with some maple syrup, honey, caramel, chocolate sauce, sugar, or cinnamon. A cinnamon topping though, would give it this great crunchy apple pie taste even though it is not an actual apple pie.
Jaffa Cake Pancake
Chocolate is always the key to everything that is great. Just like black and white match with any color, chocolate goes perfectly well with any recipe. Jaffa cake pancake is simply made up of layered pancakes stuffed with orange marmalade and drowning in dark chocolate sauce. The bitterness of the dark chocolate along with the orange taste will definitely kick into the fluffy texture of the pancake layers.
Popcorn Chicken Bites
This recipe is a savory one. Dip your chicken bites into pancake batter and fry them until golden brown, then get to enjoy the great texture and flavor of the batter and the chicken bites. It is super quick and super easy. If you're having some leftover pancake batter use it for your chicken bites.
Pancake Burger
Kids define a fun dessert by something that would love to eat. Adults define it by something that is fun to eat, but at the same time easy to make without creating any fuss. As it may sound as a savory recipe, it's not. Create a burger bun with your pancake batter, then place a double fudge chocolate chip cookie or any type of chocolate cookie in between to look like the beef in your sandwich. Add some green colored coconut to look like lettuce, and some strawberry sauce which will be the ketchup to your burger. Viola! You created a sweet clone of a burger, which is funny and at the same time delicious.
Pancake Pizza
Pancakes are very suitable to substitute a pizza dough, especially if you are craving something that is snack-sized. Just add any kind of topping you'd like to create a mini pizza, then pop the pancakes into the oven set to broil for 1-3 minutes or until your cheese is melted.
You can't go wrong!
Pancakes are almost everybody's favorite. What could be more fun and fluffier than a sweet or even a savory pancake on a bright morning or even on a good weekend night. Even if you're too lazy to make homemade pancakes and decide to go to any of the Top Brunch Spots, what would be better than having pancakes. We are just lucky that pancakes can be easily used or substituted in any recipe.