We have been frequenting Kboo's Biryani Kitchenette in Valenzuela ever since we discovered it. And we could never be happier about it. You see, we love Indian food but whenever the cravings strikes, we often find ourselves in a dilemma whether to go or not because the nearest Indian restaurant is, well, not near but faaaaar!
One day, we found ourselves visiting someone in Fatima University Medical Center. We decided to have dinner after that visit and just a few steps away led us to the front door of this restaurant. It was such a pleasant surprise — we were ecstatic! From then on, this became our go-to place for sudden Indian cuisine cravings like Butter Chicken and Naan, Chicken Tikka Masala,  and Chicken Biryani.
Our typical order looks like THIS.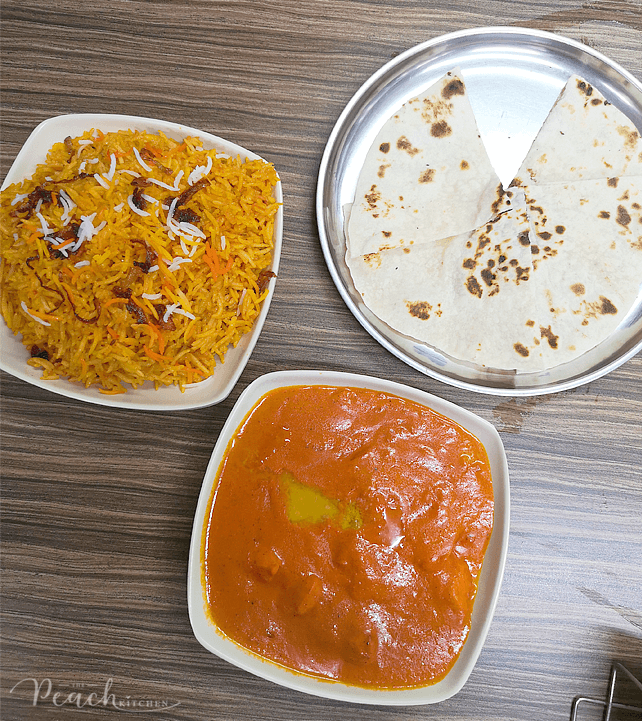 That's Chicken Biryani (₱150) , Butter Chicken (₱170) , and Plain Naan (₱80). We usually order additional Naan because there's too much sauce that's begging to be dipped in to!
Then we started bringing my sister who calls herself Anney and cousin Rome with us for dinner…. Our order started getting bigger — like for 10 persons bigger — 'cause you know how matakaw my sis is. She usally wnats to order the whole menu. LOL.
Well, let me share with you some of our usuals…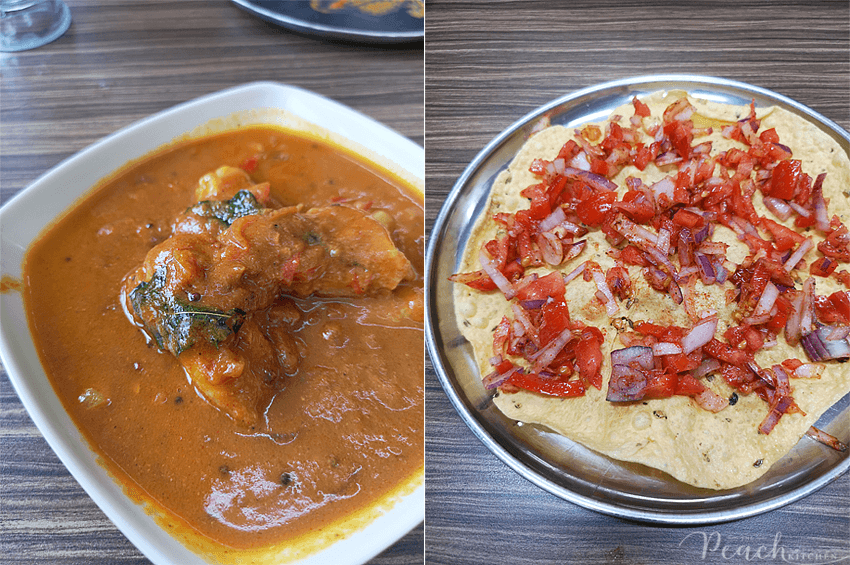 This is Fish Curry (₱170) and I can't remember what this other one was called except it's like one big nachos with toppings of onion and tomato…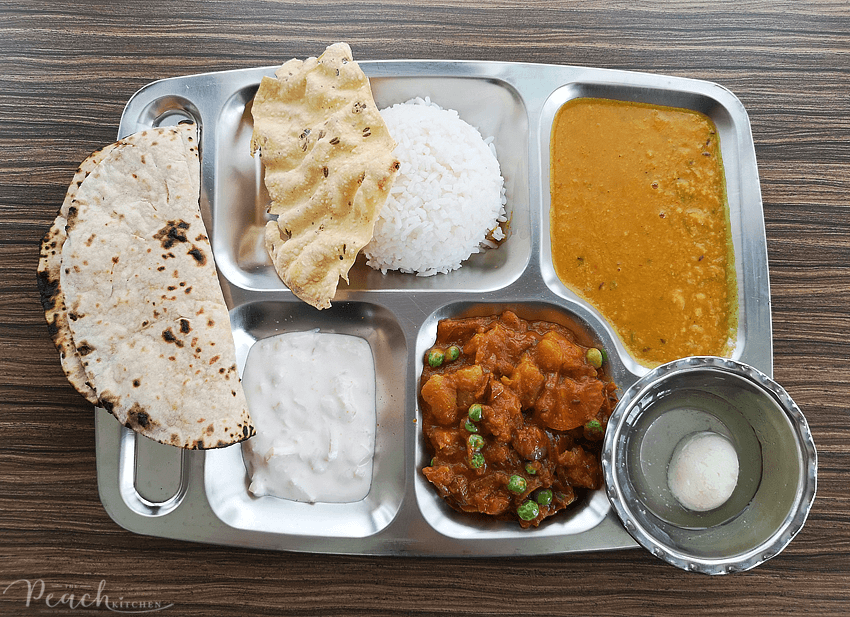 They also have vegetarian and non-vegetarian Thali meals for ₱165 ++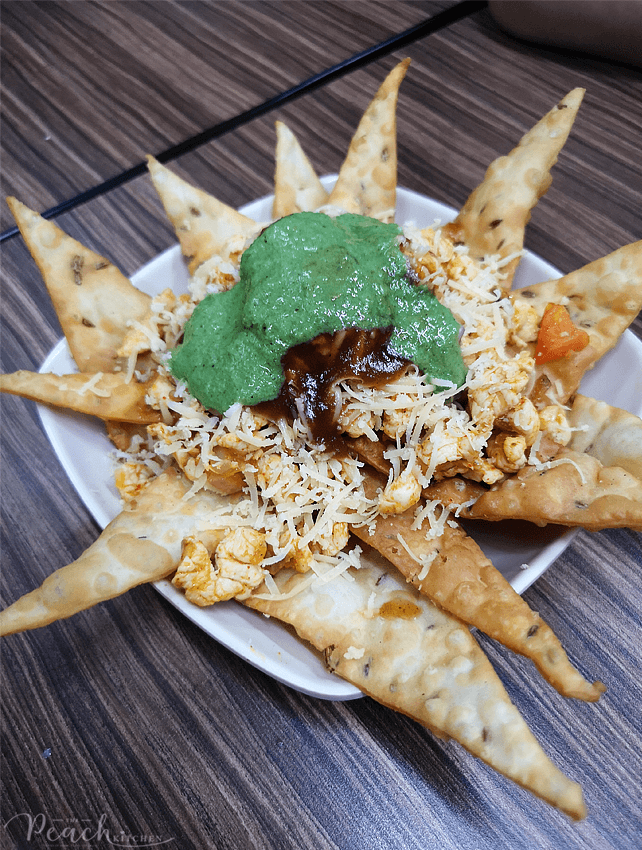 One of Ykaie's favorite is this Aloo Chaat (₱140) which is really like nachos with different kinds of toppings…
Chole Bature (₱180) Chana Masala with two fried bread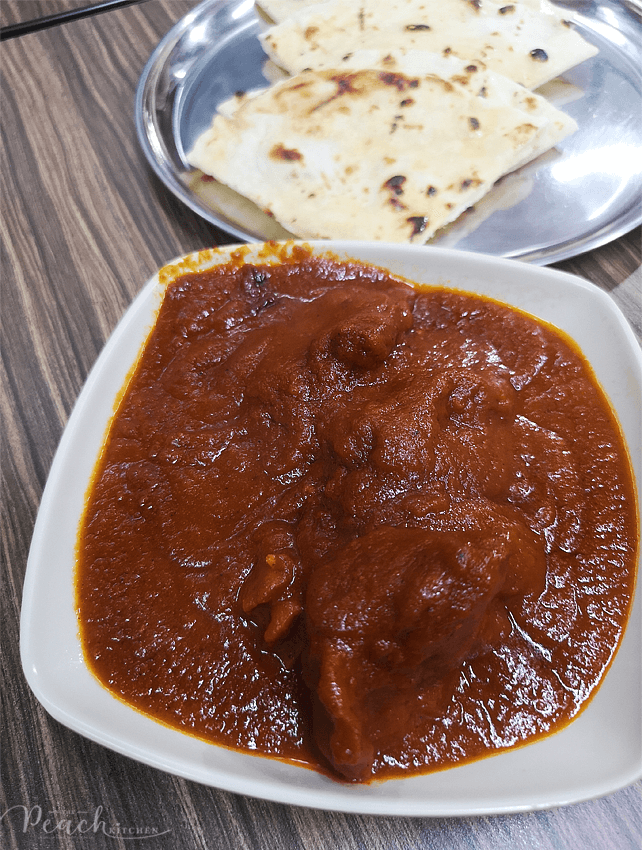 Rogan Josh, mutton in indian sauce (₱220) and Plain Naan (₱80).
The owner of this restaurant is Indian and that's probably the reason why the food has an authenic indian flair. It's also quite affordable. The restaurant is pretty small, though, and food is cooked upon order. That leads me to the only thing I don't like about eating here. Since it's small, when food is cooked, the odor of the food goes around in the restaurant and since it's an enclosed space, the smell clings to your clothes. So more often than not, we leave the place smelling like Indian food. But we really don't care because we just go home naman after eating here.
Kboo's Biryani Kitchenette is located along McArthur Highway, Marulas, Valenzuela City