Pizza is a pastime for many Americans. It brings back memories of their childhoods and the areas they grew up in. It is loved for the speed of cooking and the variety of flavors it comes in; add a new topping or take one away and you have a completely different flavor. The sauces are almost as varied, with alfredo sauce, buffalo sauce, and barbecue becoming just as popular as the typical marinara.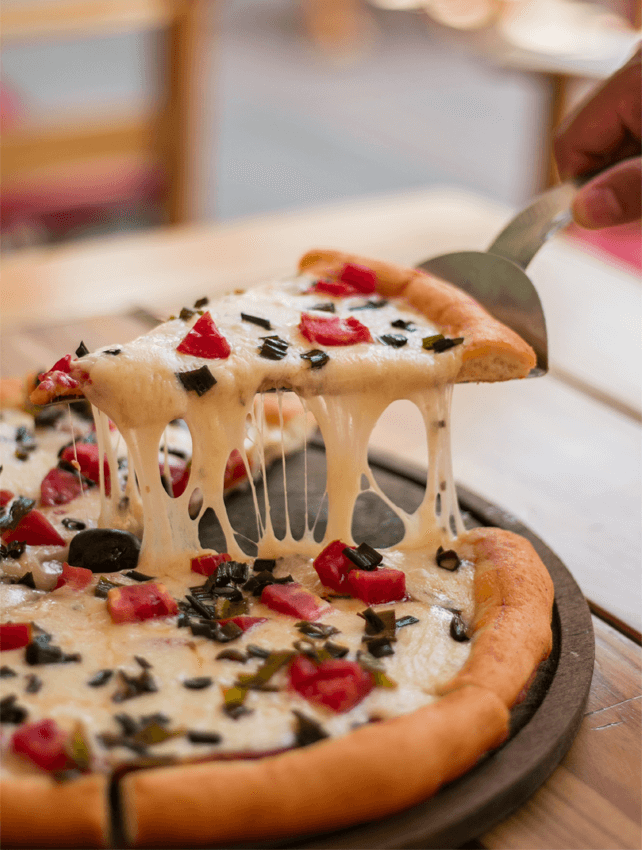 And while everyone debates who has the best pizza in their hometowns, there can be no doubting our love for the Italian invention. So many versions have appeared, including thin crusts, stuffed crusts, rolls (not the freezer section variety), and sticks. But if we had to make a list of the very best pizzerias in the country, these six would be at the top of such a list. So here they are for you to enjoy and visit the next time you are in any of these cities.
Di Fara
This pizzeria has been in operation since 1964. Di Fara, in Brooklyn, New York, specializes in NY style pizza as well as Sicilian style. The place has been under the same ownership since it was first opened 55 years ago, making Domenico DeMarco a well-known figure in the community. His lines are usually long, but patrons agree his pies are the best around!
Pizzeria Mozza
Los Angeles is a popular tourist attraction and plays home to many celebrities. It is also home to Pizzeria Mozza, where the Neapolitan pizzas are just as popular as the movie stars and musicians on the streets. Their specialty — a squash blossom, burrata, and tomato — is an original that, though a little pricey, is divine.
Apizza Scholls
Of all places, you would not think of Oregon as having some of the best pizza in the U.S. However, Apizza Scholls in Portland will have you thinking otherwise. From the standard to the signature, including the Apizza Amore — which is a Margherita style pizza with pulled pork added to it — to a custom option, Apizza Scholls makes the best pies between California and the Canadian border (and beyond!). Don't expect to find a Hawaiian pizza, though.
Roberta's
Another Brooklyn pizzeria, but with a different clientele. It's decor and character aims for the hipster crowd, and the names for many of its pizzas reflect that. "Barely Legal" and "Family Jewels" are just a couple of the popular jabs but the Margherita is the locale's signature dish.
Modern Apizza
With a brick oven fueled by coal, Modern Apizza produces the pinnacle of pizzas in the Northeast. Opened in 1934 in New Haven, Connecticut, Modern is far from modern in its appearance. It has an older feel to it with its wood walls, reminding patrons of the history and age of the place. The Italian Bomb is the best pie around (even though it is not round). The thin crust pizza is Modern's version of a supreme pizza, heavily covered in the usual toppings with a bit of garlic on top.
South Brooklyn Pizza
New York is known as a hub for pizzerias and pie-lovers flock to the city to sample as much as they can during their visits. So it is no wonder that another New York location appears on this list. This one, in the East Village, may take time to get just one slice — 10 minutes to be precise — but the wait is nothing once you take your first bite of that delicious, San Marzano-covered goodness with just a hint of burnt crust. Oh so good!